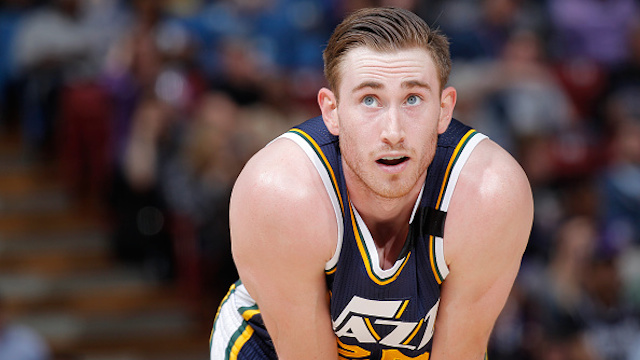 Last year it seemed as though it would be a cake walk for the 73-win Golden State Warriors to skate through the Western Conference Finals to an easy NBA Championship for the second straight season.  As we all witnessed, it wasn't as easy as planned.  Curry got hurt twice in the Western Conference playoffs as it resulted in the OKC Thunder pushing them to the limit in an epic seven game series.
This season's post season does not seem as clean cut.  Even with the banged-up Kevin Durant coming back to join the Warriors, few know how healthy he actually his.  Will they be able to pick up where they left off, or will there be rust?  Time will tell!
Without further ado, lets breakdown the first round of the Western Conference playoffs.
1 Seed Golden State Warriors vs 8 seeded Portland Trailblazers
Despite missing Kevin Durant for the final 20 plus games of the season, the Warriors rolled to an easy 67-win season.  There is no doubt they could have pushed their own record of 73 wins had Durant not gone down and they decided to play for instead of opting to rest players down the stretch.  Even with the 6 less wins, they are a much better team than the previous teams in which they have appeared in two NBA Finals, winning one, and winning 3 games in the one they lost.  They are better than ever and will be nearly impossible to beat.  With Curry and Thompson splashing down from the outside, Green defending the paint and Durant scoring at will, Portland will have the impossible task on their hands.
Prediction – Warriors in 4
2 Seed San Antonio Spurs vs Memphis Grizzlies
At 43-39 the Grizzlies are very middle of the road.  They don't score much, finishing 29th in overall points.  That is almost dead last.  They are going up against one of the toughest defensive teams in the league.  This is simply not a good matchup for them.
While the Spurs are known for their defense and ability to move the ball around on offense.  They have become an excellent three-point shooting team as well.  They finished 1rst in the league in three-point shooting percentage.  They have arguably the league's best overall player in Kawhi Leonard.  Not only is Leonard deadly on both sides of the ball, but he has a formidable cast of sharp shooters surrounding him.  With Patty Mills, Pau Gasol, LaMarcus Aldridge, Tony Parker and Manu Ginobbili.  The Spurs may be the deepest playoff team in NBA history.
Prediction – Spurs in 4
3 Seed Houston Rockets vs 6 Seed OKC Thunder
This very well could be the big upset of the first round.  Westbrook is coming off of one of the greatest seasons in NBA history.  The Thunder is also a team on a mission after being jilted by Kevin Durant in the offseason.
Houston believes they have the league's MVP on their team in the form of James Harden.  They scored the second most points in the entire NBA this season.  A large part of that scoring explosion was league's leading scorer James Harden.  However, in many ways, they are a one-person team.  This may be their downfall as Harden has shown he has a history of choking and playing awful in the playoffs.  I do believe we see an upset in this series.
Prediction – Thunder in 7
4 Seed LA Clippers vs 5 Seed Utah Jazz
The Clippers always seem as they are in disarray no matter how much talent they boast.  This year with a healthy Chris Paul joining DeAndre Jordan, Blake Griffin and Jamal Crawford this seems to be their best chance to get over the hump.
The Fifth seeded Utah Jazz are one of the best teams in the NBA no one is talking about.  They will prove everyone wrong for not mentioning them and that will be at the expense of the Los Angeles Clippers.
The Jazz are so accurate with their shooting and don't waste any shots.  They finished 8th overall in three pointing shooting percentage and 9th in overall field goal percentage.  Gordon Hayward is ready to ascend to the next level with the NBA world watching.
Prediction – Jazz in 6

NEO Sports Insiders Newsletter
Sign up to receive our NEOSI newsletter, and keep up to date with all the latest Cleveland sports news.