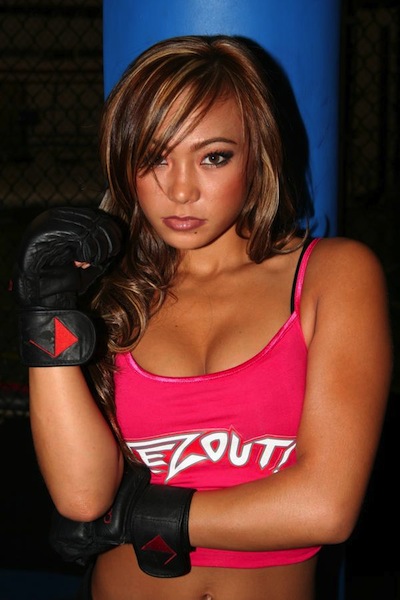 Demetrious Johnson will go after his record breaking 10th straight successful title defense of the UFC Flyweight Championship when he takes on Wilson Reis tonight from the Sprint Center in Kansas City, Missouri.  This is the first time the UFC has held an event in the State of Missouri.
While many of the fights on the card would make for a great main event, there is no doubt about it that the four on the main card deserve to be featured on FOX as they will be.  Let us go ahead and break those down.
Featherweight – Jeremy Stephens vs Renato Moicano
Preview – This is a tough one to pick because Stephens is a veteran of the cage that has shown flashes of brilliance at times, and kept fans guessing and frustrated at others.  Stephens is a veteran of 38 MMA fights.  A stealth 25-13 in that lengthy and excellent career.  As good at it has been, he has struggled as of late, losing 4 of his last 6.
Stephens has incredible knockout power.  No one will ever forget him knocking out Rapheal dos Anjos so hard that it caused is eyes to roll back in his head.  However, that was almost 10 years ago at this point, does he still have that power left?
The man to try and push Stephens further towards retirement will be the unbeaten, 10-0-1 Renato Moicano.  Professional MMA competitor since 2010, Moicano made a name for himself fighting all over his home country of Brazil.  He has had great early career success as he was an interim Jungle Fight Featherweight Champion recently. With 2 UFC wins under his belt, a win over Stephens can really put him on the map and gain the attention of the fans but more importantly, the UFC match makers.
Prediction – Moicano by decision
Middleweight – Ronaldo Souza vs Robert Whittaker
Preview – In my humble opinion, Ronaldo Souza is one of the best middleweights on the planet and should be the number one contender for the UFC Middleweight championship.  The fact that he isn't, is a total joke.
He is the former Strikeforce Middleweight Champion and is 7-1 since coming to the UFC.  His sole loss in the UFC was to a steroid busted Yoel Romero.  A fight that many feel should have been marked no contest after Romero failed a future drug test.  Regardless, the loss sticks to his record and he has been pissed off and determined ever since.
Souza can do it all in that cage.  He can out point you, he can knock you out and he sure as heck can make you submit.  It is his time and I feel this fight will and should drive that point him even more.  On top of everything else, his mind should be clear and his confidence high after signing an 8 fight contract extension earlier this week.  The UFC has big plans for this young man and they should.
Prediction – Ronaldo Souza by Submission
Women's Strawweight – Rose Namajunas vs Michelle Waterson
Preview – Rose Namajunas is a former cast member of The Ultimate Fighter and a crowd favorite.  She lost to Carla Esparza in the season finals, and lost her chance to be Strawweight champion.  Since then she has gone on to win 3 of 4, including a convincing and thrilling submission victory over Paige VanZant.  She will be a staunch underdog in this one, but still has enough talent to pull off the upset.
Not only is Michelle Waterson the sexiest woman in MMA, but one hell of a fighter inside that cage as well.  She is 2-0 in the UFC and 14-4 overall.  I can't see anything or anyone keeping her from an eventual title shot at Joanna.  This is a must win for her in many ways as the UFC sets up these type of fights to get fighter name recognition on the mainstream level.  This is her chance and she needs to cash in on it.
Prediction – Michelle Waterson by submission
AND THE MAIN EVENT OF THE EVENING!!!!!!!
Flyweight Champion Demetrious Johnson vs Wilson Reis
Preview – Johnson has completely cleaned out the UFC Flyweight division while no one was looking.  He has multiple wins over men such as John Dodson and Joseph Benavidez.  He also has dominating wins over men like Henry Cejudo and John Moraga.
The only "black mark" if you can even say that, is that  who couldn't put away journey men Tim Elliot, in his last fight as the match went the distance.  Johnson looked good, but just couldn't seem to put away Elliot.  Will he be motivated enough from that to come out and put away Reis early?
Johnson has also landed the most takedowns in UFC Flyweight history and holds the record for the latest finish in UFC history with a submission win at 4:59 of the fifth round against Kyoji Horiguchi. He is also the only UFC fighter to record over 10 takedowns in three different fights.
His opponent Reis is the former EliteXC Bantamweight Champion and has also competed for Bellator, ShoXC and Cage Warriors.  Reis is no joke and can easily shock the world with a win in this situation.  No one is looking past Reis, but few are giving him a legit chance.  They should because he is a dangerous man. Reis won the 2004 Jiu Jitsu World Championships as a brown belt.
Prediction – As badly as I want to call the upset here with  Reis, I simply cannot force myself to do it.  I'm going with Johnson by (yawn) another decision to break the record for title defenses.

NEO Sports Insiders Newsletter
Sign up to receive our NEOSI newsletter, and keep up to date with all the latest Cleveland sports news.