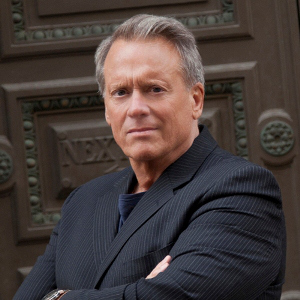 I'll open this article up by saying everyone has a right to their own opinions, thoughts, and views, whatever those may be. This is just mine.
Kevin Kiley, sports talk show host for 92.3 The Fan was trying to exercise his right to opinion on a hot topic Thursday morning during the "Kiley & Carman" show, except it didn't go over too well with the majority. Kiley has now found himself in the national media the last few days for comments he made regarding the Bills hiring the first full-time female coach in the NFL, Kathryn Smith.
It just so happens I was listening to The Fan on Thursday morning during my commute to downtown Cleveland. I heard the entire 13+ minute blast live on not only the topic of hiring Smith, but the idea any woman could possibly be involved in professional sports, let alone the NFL. I am not the right person to catch this conversation. My blood started to boil.
Uhmmm. What?
Kiley was simply baffled by the idea that a woman could possibly have a coaching position, and was insistent on the fact she was being set up to fail, no one would listen to her, and she couldn't possibly understand the physical nature of the game. Ok. So, just because she's a woman means she lacks these qualities? How does that even make sense in the slightest? Have you met her, Kiley? Why say something with no factual evidence behind it? One of his opening statements was this:
"There's no place for a woman in professional sports, in football, coaching men."
First of all, Kiley, why? Why is there no place for, gasp, a woman, to be in professional sports? What the heck does that even mean? That's hysterical. Tell me, why is there no place for a woman in football? Maybe these "men" that you claim won't listen to her should learn to be better people if you seem to think they won't respect women in a position of power. On what grounds do you have to make such a ridiculous statement as that? Is that just how you'd personally react if you were a player today to a woman in the locker room? What professional sports organization has a woman been involved, whether at an entry level position in the office or as an executive, and burned it to the ground? None. What year is this, dude?
"This is the old conversation we had about having a woman vote for the Hall of Fame in football. It's absurd. I mean do you really want your determination, whether you make the Hall of Fame in football, do you want a woman to have a vote on that, who's never played the game and doesn't understand the intensity of the game?"
Again, what's the relevancy here? What's the correlation between being able to cast a vote based on the playing career of a player have to do with putting on the pads yourself?
By the way, when Ken Carman steps in eluding to the fact half the men on the panel themselves have probably never played, or if so haven't played at a high level, Kiley responds with, "But they're guys."
Have all higher-ups in professional sports even played at the most elite level? What about at a big-time college? Do all of the best minds in sports need to be men, or have prior playing experience? Is that a true indicator if you'll be a good Coach or GM one day? What's your argument there? Are you going to tell me it's just an aberration?
"But they're guys," right?