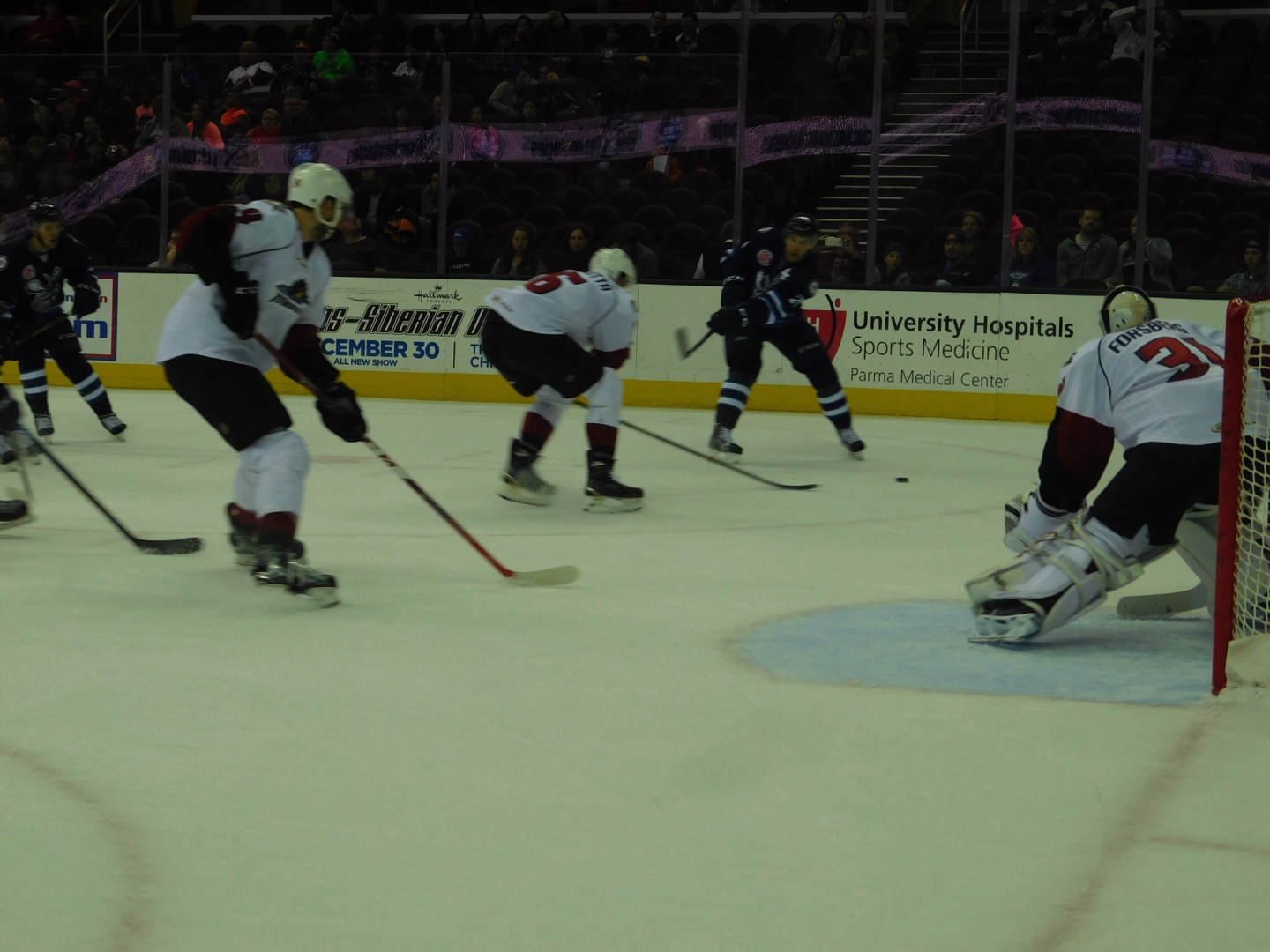 CLEVELAND – Just when it seemed as though the Monsters would start another night with a stagnant offensive performance, Michael Paliotta would set up a speeding Sonny Milano down center ice who shook off one defender to get to the corner and wristed the puck across the crease for a Markus Hannikainen goal, his 4th of the season.
The rest of the 1st period would be the battle of the penalties with each team achieving 2 power plays keeping a Moose egg for Manitoba on the score board, and a 1 point lead going into the 2nd period. The Monsters would also hold the Moose to only 4 shots in the entire period.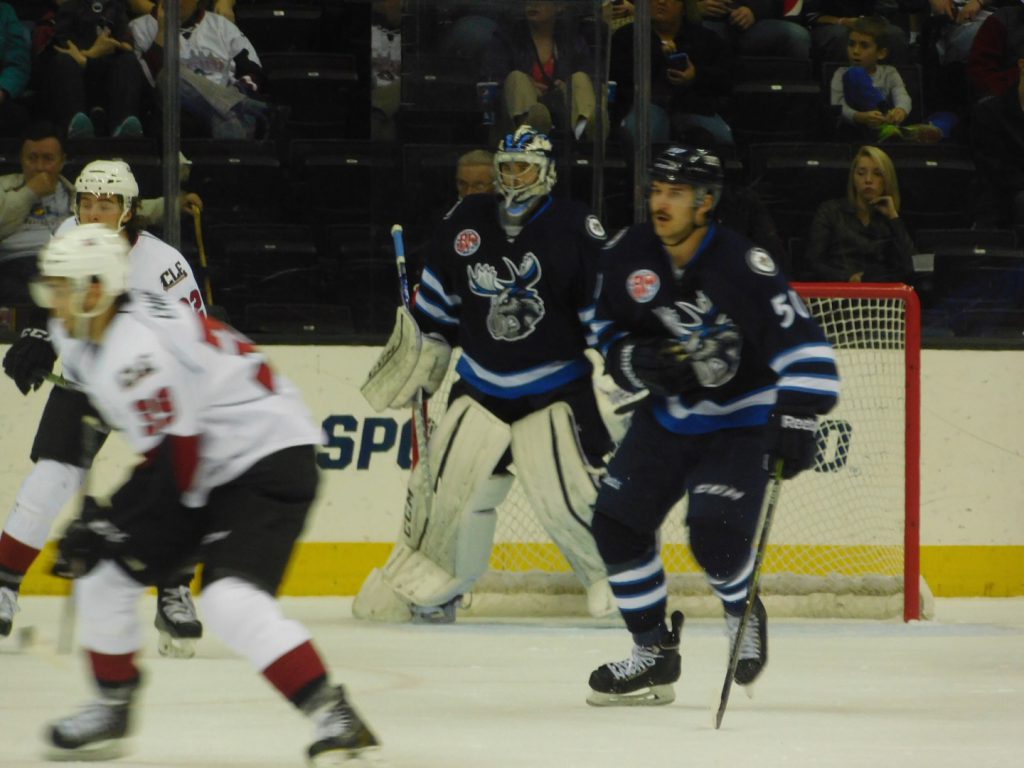 The penalties would continue with 2 penalty kills for the monsters in the first 6 minutes of the 2nd period and one for the Moose as well. But then thanks to a hustling Nick Moutrey, he would lead the way down the boards and leave a beautifully timed drop off pass for Paliotta, who would send in a long distance slap shot, only to have the deflection cleaned up by Daniel Zaar for his 5th goal of the season to make it 2-0 Monsters.
And only 35 seconds later Dean Kukan would score with a long distance wrister to go upper 90 for his 2nd goal of the season. Michael Chaput and John Ramage would get the assists on the play to bring the Monsters lead to 3. Halfway through the 2nd frame, the Moose answered back during a power play with a score from J.C. Lipon, assisted by Nic Petan, and Ryan Olsen after yet another skirmish involving the Monsters bruiser Oleg Yevenko.
The Monsters entered the 3rd period with a 3-1 lead and holding the Moose to only 15 shots through the first 2 periods. Then only 40 seconds into the 3rd period, Lake Erie's Josh Anderson and T.J. Tynan would combine for the assists in a Hannikainen goal, his 5th of the season, to give the Monsters a 4-1 lead.
The Moose would respond again in the 12th minute of the final period during another power play on a point blank back-handed shot from Chase De Leo though the five hole of Anton Forsberg to make it a 4-2 lead for the Monsters. Julian Melchiori and Josh Morrissey would record the assists.
The final period would finish as such and give your Lake Erie Monsters the win over Manitoba; 4-2.  Forsberg would record the win with 23 saves on the night and Eric Cormier of the Moose would take the loss.
With the win the Monsters improve to 11-4-0-2 on the season. They take on the Moose again this Friday night at home for a 7:00 puck drop. Go Monsters, and be sure to hit somebody!