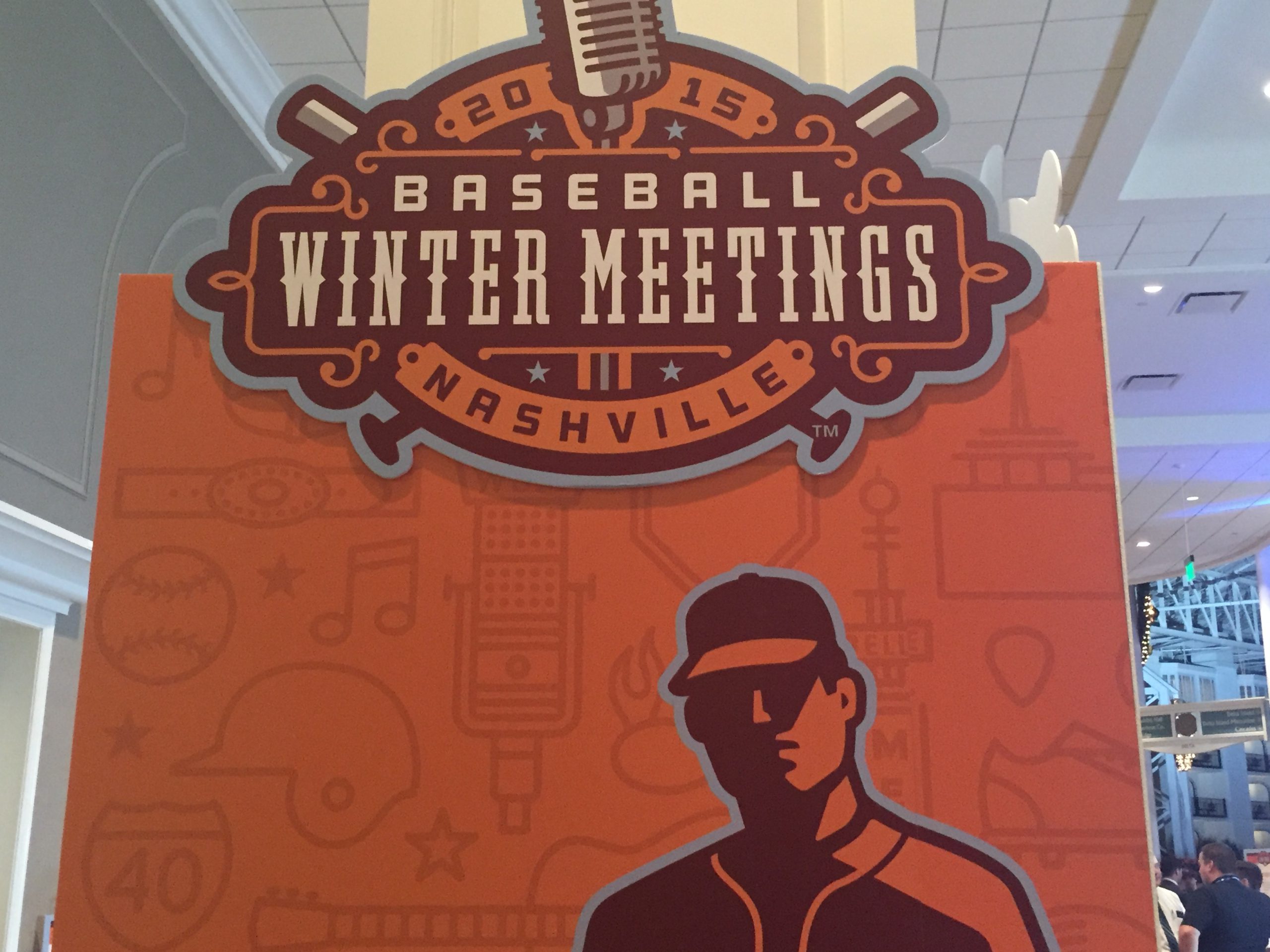 NASHVILLE – Imagine the shock for Indians President Chris Antonetti and General Manager Mike Chernoff on Sunday when they got off the plane at the 2015 MLB Winter Meetings in Nashville when they were hit with the latest rumor surrounding outfielder Michael Brantley.
The Tribe left fielder would be out till mid-August.
The news came from ESPN Baseball Insider Peter Gammons, who stated that "Michael Brantley's shoulder injury is worse than they thought. The operation was more complicated, he might not be back until August."
Bombshell.
It also was news to both Antonetti and Chernoff, and Monday the Indians refuted the claim about Brantley, stating that he's still on track to miss time possibly only into May.
"Really there's no new updates, I know there's been a lot of information that's been misreported over the last couple of days which is news to us," Antonetti said Monday in Nashville.
"Michael is on track and is actually set for a recheck tomorrow, but there's been nothing out of the ordinary with his rehab so far."
That check up will take place with the doctor that performed the surgery, Dr. Craig Morgan, and will take place in Wilmington, DE.
Antonetti said he heard the news that Gammons reported when they got off the plane in Nashville, and at that point members of the media were trying to reach the Indians President to see if the report was real.
"It did catch us by surprise," Antonetti said.
Brantley has already been working out trying to get stronger, and he will be back and forth this winter between Cleveland, Goodyear, AZ and his home as he continues to rehab the shoulder.
Antonetti said that Brantley, since he's going to miss spring training with the Indians, will have to go through and work his way back to playing, and will have to have a rehab and will likely go through extended spring training in Goodyear.
The general time frame for Brantley to miss is part of April and possibly into May, which was the original time frame that the Indians were given from Dr.Morgan when the surgery took place.
Antonetti said that the Indians were already looking at improving their outfield this offseason, and Brantley's injury only added to the desire for that position to get better.
They did add a possible piece on Monday, picking up Joey Butler who was designated by the Rays back on Thursday. He can play left field and can also DH for the Indians if need be.
The team also last week picked up Collin Cowgill from the Los Angeles Angels last Wednesday, and he can also help out the depth situation in the outfield for the Indians.
"That's one of the reasons we've been going out and making these moves recently, we're not gong to solve (the outfield situation) with any one or two players, we're trying to get as many alternatives as we could," Antonetti said.
"With Michael missing a month of more, that's something we had to factor in. We're going to try and put the best team we can on the field opening day, and when Michael is ready to come back we can easily find a spot for him."
It's a spot they are more than happy to give him in May, as opposed to Gammons' wrong report of possibly mid-August.

NEO Sports Insiders Newsletter
Sign up to receive our NEOSI newsletter, and keep up to date with all the latest Cleveland sports news.