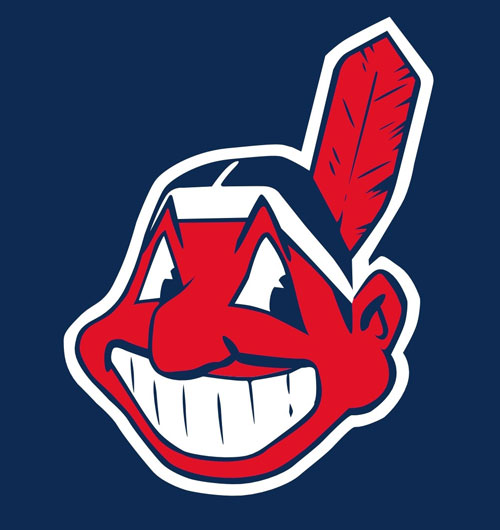 CLEVELAND, Ohio – Yesterday the Cleveland Indians opened their home season with a victory in extra innings over the Chicago White Sox. Before the home opener, the team raised their 2016 American League Champions pennant and were handed their rings.
It appears as if with the Cleveland Indians recent success, controversy is looming over the Chief Wahoo logo. People are beginning to protest the logo and are claiming that the logo is offensive and is outdated.
Major League Baseball Commissioner Rob Manfred, is beginning to put pressure on the situation presented and is continuing discussions with Indians' ownership and hoping for the team to come up with a plan of action.
Pat Courtney, a spokesman for Major League Baseball, has made the following statement to New York Times saying what Manfred has said recently.
Manfred has said that in his talks with the Indians' ownership that he has made it clear about his "desire to transition away from the Chief Wahoo logo"
Courtney also added this on:
"We have specific steps in an identified process and are making progress. We are confident that a positive resolution will be reached that will be good for the game and the club."
This is the first time that Rob Manfred has stated what side he is taking in the controversy of Chief Wahoo.
Indians senior vice president of public affairs, Bob DiBiasio, had this to say about the Chief Wahoo controversy:
"We certainly understand the sensitivities of the logo, those who find it insensitive and also those fans who have a longstanding attachment to its place in the history of the team. Our primary focus is on the team."
The Indians would rather address the Chief Wahoo situation following this season to avoid any distractions.

NEO Sports Insiders Newsletter
Sign up to receive our NEOSI newsletter, and keep up to date with all the latest Cleveland sports news.