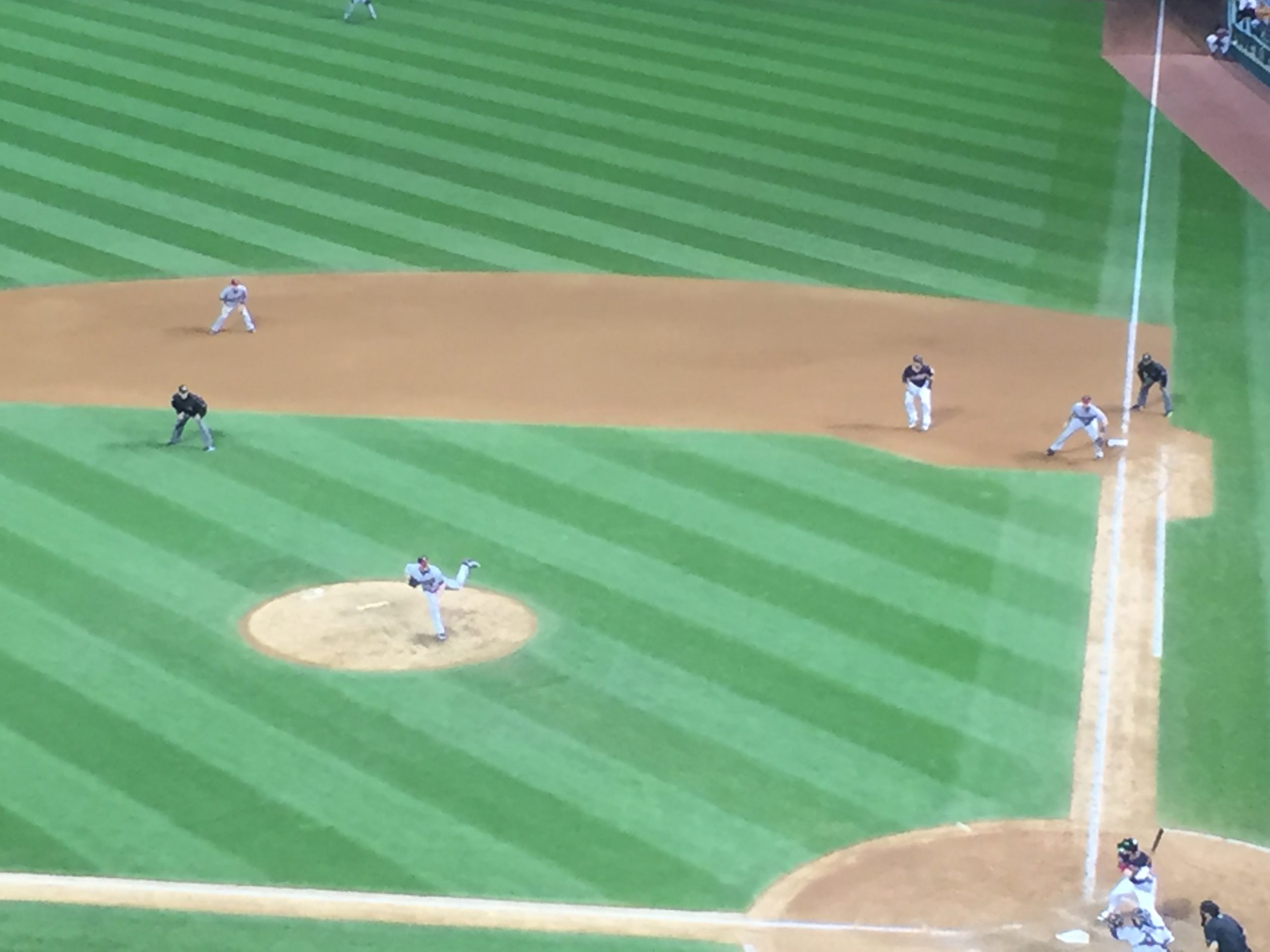 CLEVELAND – The clock may have struck midnight for the 2015 Indians on Monday night, as the Minnesota Twins continued their success against the Indians, topping the Tribe 4-2 at Progressive Field.
The loss puts the Indians at 77-78, and more importantly drops them back further in the American League wild card race, their only chance to play postseason baseball at this point.
They had their ace on the mound in Corey Kluber, but the Cy Young award winner from last season couldn't stop the Twins from three runs in the first inning, two of which came on a Trevor Plouffe homer.
Kluber had to work out of trouble a number of innings, and despite having a 2-1 mark against Minnesota this season with a 2.43 ERA, he just didn't look like the same sharp pitcher the Indians have come to expect.
He went 6 innings, allowing 7 hits, 4 runs, 3 walks, 4 strikeouts. He threw 102 pitches, 67 strikes in the loss to fall to 8-16.
"He left some balls up that really hurt him," Indians skipper Terry Francona said of Kluber. "They made him work real hard to their credit, for the most part after that first inning he kept them off the board."
Frankly, it's not much of a shock to see him still have a little wear from the hamstring injury that kept him out of action for awhile at the end of August into September.
"I think at times you see it," Francona admitted about Kluber. "Pushing off with that leg is probably not very perfect, I totally get that."
The bad first inning totally took the sails out of the Indians.
You could feel the balloon being popped as Plouffe's homer sailed into the bleachers that the season which at times looked like a disaster, but became fun again when the Indians suddenly found themselves in a wild card race, was slipping away into the fall air.
"I thought we could have come out with a little more energy," Second baseman Jason Kipnis said. "I just thought we could have done a better job all around."
All around also meant at the plate, where Tommy Milone, a last minute replacement for a sick Phil Hughes, held the Indians in check most of the night.
The slow thrower who seems to lull you to sleep with his change-up, went 5.2 innings, allowing two runs on four hits, no walks and four strikeouts.
He seemed to be able to keep the Indians at bay most of the night, forcing them into a number of bad plate appearances.
Other than a triple by Kipnis and a homer by Francisco Lindor in the first, the other four hits were all harmless singles.
"The biggest thing is he threw a change-up any count, any time, and I think we got a little long trying to do too much," Francona said of Milone.
"It kind of played right in his hands, a lot of pop ups, a lot of foul balls, and that's what he wants you to do."
Now the Tribe is truly in dire straits. They really need to win out in their last six games it would appear and get help from the teams ahead of them if they want any shot of extending their season.
They have dropped 10 of 15 to the Twins, with three key losses in the last week to them, two in Minnesota and now the first here in Cleveland with three games against them left.
Tuesday at 7:10pm the Indians will try it again, as Cody Anderson (6-3, 3.11) goes for the Tribe vs Kyle Gibson (10-11, 3.96) for Minnesota.

NEO Sports Insiders Newsletter
Sign up to receive our NEOSI newsletter, and keep up to date with all the latest Cleveland sports news.