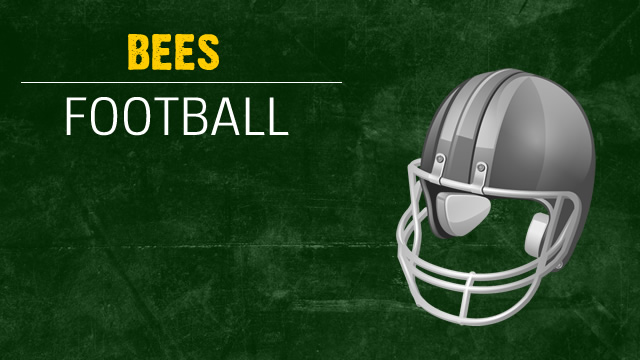 The Medina varsity football team closed out the season with an impressive upset victory over Solon 38-28 on Friday night. Dylan Fultz had a terrific game as he finished with 133 yards rushing on 20 carries and two rushing TDs.
He also threw for 102 yards and two TD passes to Chris Kelly. The defense was also strong all night as it added an interception return for a TD by Anthony Lebada.
Andrew Horton chipped in with a 34 yard FG in the 4th quarter.
The Battling Bees finish the regular season at 4-6 and 3-4 in the GCC. It was Medina's first victory over the Comets in 13 years.
Story submitted to NEOSI courtest of Medina VNN network as approved by Athletic Director: Todd Hodkey
Box Scores
| | | | | |
| --- | --- | --- | --- | --- |
| Medina | 7 | 7 | 7 | 17 |
| Solon | 11 | 3 | 7 | 7 |