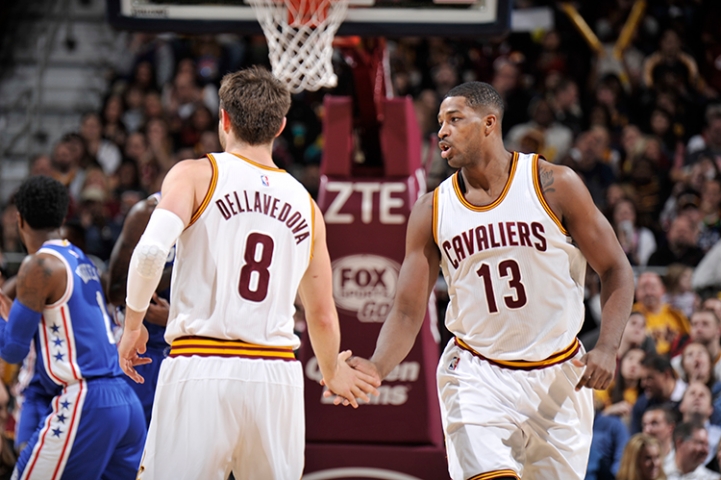 Mathew Dellavedora will be returning to the Cleveland Cavaliers on a one-year contract. The 30-year-old guard will get at least 2.7 million USD in the deal. Punters on Indiana-bet.com will be following his contribution to the team closely. Mathew played his first three seasons with the Cavaliers after going undrafted in 2013. He stayed with the Cavaliers through their 2016 championship season.
Later, he joined the Bucks in a four-year deal after the 2016 season. He returned to Cleveland Cavaliers through trade-in in late 2018. He averaged 3.2 points and 3.2 assists last season. Mathew is now approaching his eighth season in the league. Next season, he will also be joined by Kevin Love, a former teammate. The two are the remaining players that were on the Cavaliers' NBA championship squad of 2016. 
In this month's NBA Draft, the Cavaliers selected Auburn's Isaac Okoro with the No. 5 pick. Okoro joins Darius Gartland, Collin Sexton, and Kevin Porter Jr, among other youngsters, as the team works on rebuilding. The NBA regular season is set to kick off on December 22nd because of the coronavirus pandemic. 
The Cavaliers continue their rebuild with this deal after acquiring center LaVale McGee and shooting guard Damyean Dotson in two different moves. Reports suggest that the two teams are doing the final touches on the deal tipped to be worth about 2.1 million USD. In the deal, Mathew will have a one-year Bird restriction. He will also have veto power on any possible trade.  
As the offseason approached, there was mutual interest concerning his return, albeit at the right price. The Cavaliers are interested in Mathew as they view him as an essential piece of their culture, a leader at the locker room and steady. He is also a low maintenance back up who can start games when called upon. Mathew also attracted the attention of opposing teams, including the LA Lakers, but he chose to return to Cleveland. 
In an interview a few months ago, Mathew revealed that he is interested in a team that can give him playing time and competing for the championship or is in the playoff mix. In his opinion, Cleveland was suitable, and he would also team up with former teammate Kevin Love. He also gave special mention to players like Larry Nance Jr., Collin Sexton, and emerging stars like Andre Drummond, whom he believed formed a strong backbone upon which the Cavaliers would base their rebuild. 
His sentiments show that he still wants to compete at the top and win championships. Furthermore, he relishes the role of a mentor as he joins a squad of young players who'll be looking up to him for their development. The club will be relying on him to play the leadership role, especially in the dressing room, to instill the winning mentality to the younger generation.
After sealing this deal, the Cavaliers have 14 players under contract. They are not done yet, as insiders suggest that they are still exploring other available options. 

NEO Sports Insiders Newsletter
Sign up to receive our NEOSI newsletter, and keep up to date with all the latest Cleveland sports news.