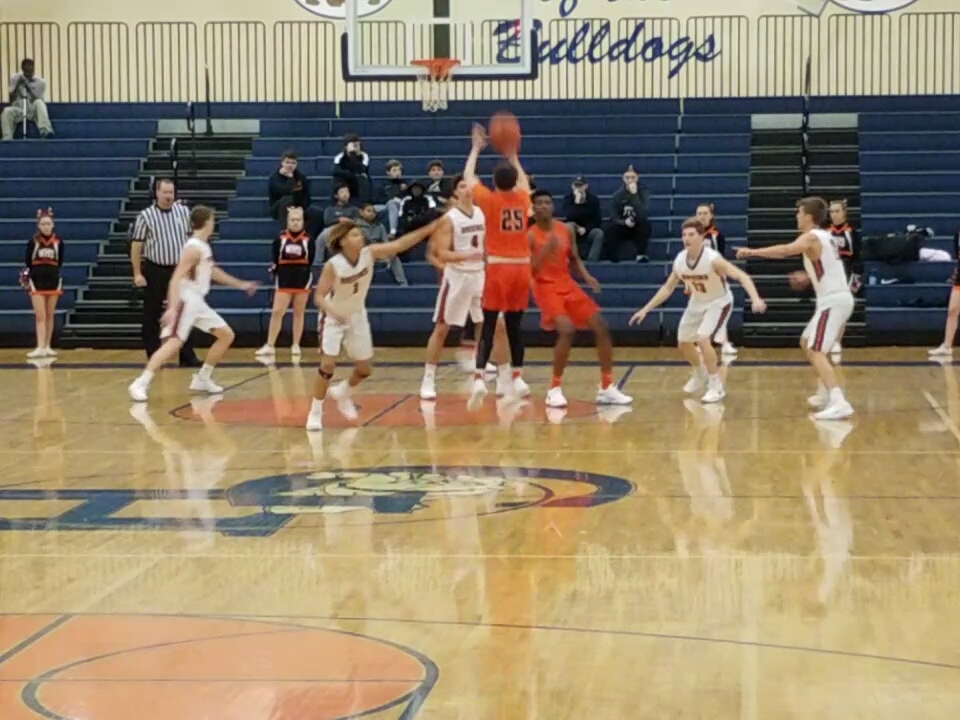 By Corey Perez
GARFIELD HEIGHTS, OHIO – Beautiful thing about sports is it doesn't matter how you start the game, all that matter is how you finish.
Wednesday's game between the Massillon Tigers and Pauda Bruins was a perfect example of just that phenomenon, as the Bruins quickly raced out to a 13-2 lead early in the first quarter.
Tigers coach Michael Cruz was forced to call two timeouts before 4 minutes had even ticked off the clock, the first one did not do much help as the Tigers still looked sluggish, while the second one seemed to light a fire within the Tigers as they erased the deficit to just four points at the end of the first quarter.
Once the first quarter ended the both teams settled in and quite the basketball game unfolded at in the Garfield Heights High School gymnasium. The Tigers came back to win a tightly contested game 75-72.
This was a game of runs, especially in the second half where neither team was able to hold much of a lead before the other began a run of their own. While the Tigers and Bruins traded baskets, one man seemed to make every big play for the Tigers and that was junior Cam Mannweiler, the junior scored 19 points, including a game high five three pointers.
The backcourt of Mannweiler and senior Dyson Berry paced the Tigers as they were able to control the pace of the game especially in the second half, and once the game sped up the Tigers seemed more at home.
Freshman Jayden Ballard played like a senior out there as he was able to help the Tigers claw back into things with 15 points, including eight in the second half.
Pauda played a great game, but unfortunately it wasn't enough. As this was one of those games where neither team deserved to lose. The Bruins had a number of guys step up and try and will his team to victory, no performance was more impressive for the Bruins that that of senior Kevin Peterson, he 19 points and seemed to create numerous offensive opportunities as he dominated the offensive glass.
Peterson is 6'7 but he plays guard, and his ability to do it all really helped the Bruins throughout the night. Sophomore guard Aaron Whitehead made sure everyone knew his name by the time the game was over as he continually was able to get into the middle of the lane and create scoring opportunities for his fellow Bruins, while he was still able to lead the Bruins with 20 points.
The Bruins went as Whitehead went. Unfortunately he couldn't lead them to victory.

NEO Sports Insiders Newsletter
Sign up to receive our NEOSI newsletter, and keep up to date with all the latest Cleveland sports news.