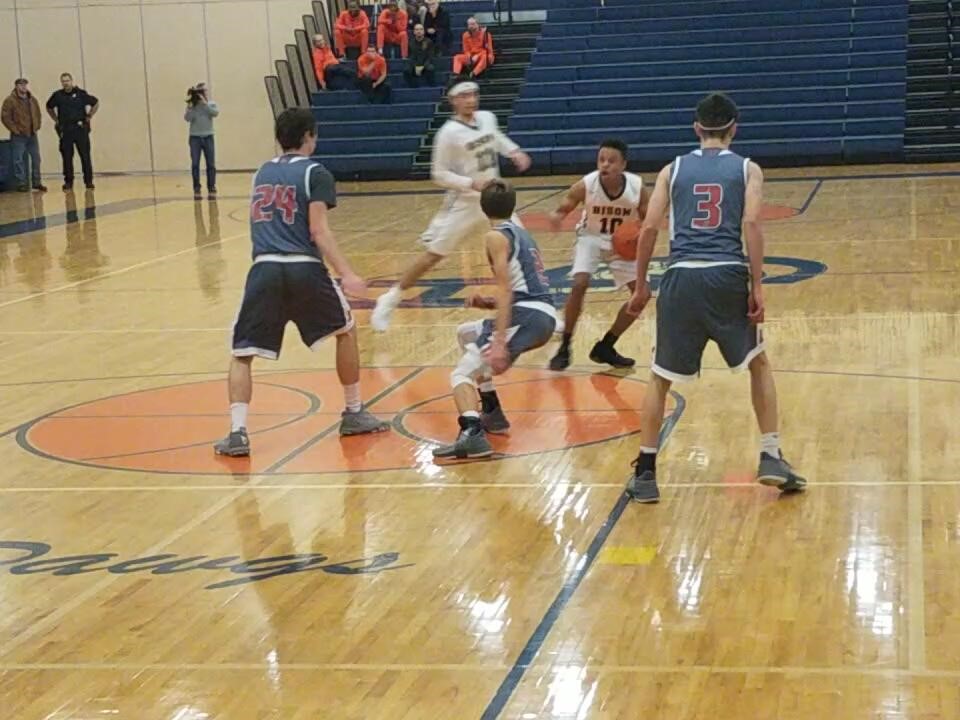 By Corey Perez
GARFIELD HEIGHTS, OHIO – Considering the one point differential at half time, those in attendance expected the Crestwood Red Devils to battle the Beachwood Bison until the final whistle.
Josh Sizemore of Beachwood had different plans. Sizemore had himself 16 points in the third quarter. Extending the Bison one point lead to 13 by the end of the third. The fourth was much of the same as the Bison won the game 67-48.
The first half was back and fourth, but Beachwood coach John Mannarino made the correct adjustments at half. The biggest adjustment was extending the pressure to full court, as this really caused problems for the young Red Devils. Specifically sophomore Mason Jakacki, as he had 15 points before half and only five in the second half before fouling out late in the fourth quarter.
The Red Devils appeared to want nothing to do with the Bison pressure, and it caused them to have numerous unforced turnovers. When you turn the ball over in your end of the court it is difficult to score points. Jakacki did all he could to beat the press but he too forced too many plays. While the Red Devils appear to have a bright future, today was not their day.
The third quarter was the Sizemore show and you couldn't help but be entertained. Less than a minute into the 2nd Half the refs warned Sizemore for talking back to the refs after a no call, where he was pushed in the back.
The Red Devils wish they would've just called the foul, as Sizemore went on on 16-7 run all on his own. Nothing prettier than the step back from the top of the key where Sizemore had Red Devil Jakacki back peddling before sizing up the shot. Sizemore was a man on a mission and it showed as he finished the game with 25 points and 5 steals.

NEO Sports Insiders Newsletter
Sign up to receive our NEOSI newsletter, and keep up to date with all the latest Cleveland sports news.