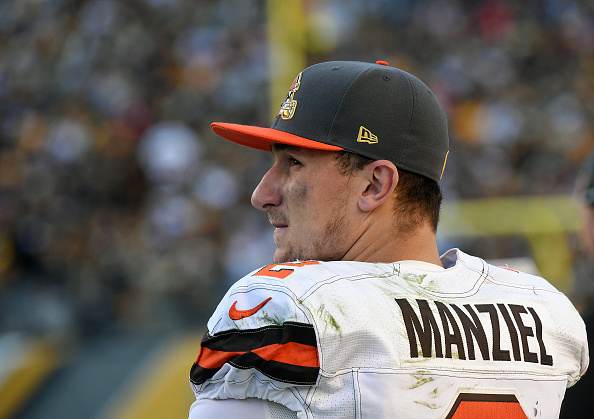 The agent for Browns quarterback Johnny Manziel today announced that he is no longer going to represent the quarterback after the latest allegations that he abused then girlfriend Colleen Crowley.
Agent Erik Burkhardt released a statement this morning about the decision.
"It is with deep regret that, after several emotional and very personal discussions with his family, his doctors, and my client himself, I have made the decision to terminate my professional relationship with Johnny Manziel," Burkhardt said. "Though I will remain a friend and Johnny supporter, and he knows I have worked tirelessly to arrange a number of professional options for him to continue to pursue, it has become painfully obvious that his
"future rests solely in his own hands. His family and I have gone to great lengths to outline the steps we feel he must take to get his life in order. Accountability is the foundation of any relationship, and without it the function of my work is counterproductive. I truly wish the best for Johnny and sincerely h ope he can, and will, find the kind of peace and happiness he deserves."
The agent is the latest to step away from Manziel, as last month, LeBron James also dropped the troubled QB as a client from James' LRMR marketing firm.
Burkhardt negotiated Manziel's four-year rookie contract worth $7.07 million in guarantees, and he also handled Manziel's endorsement deals coming out of college, which at the time were worth millions, but now that is very much in doubt with all the issues the quarterback has had.
As far as from charges go, the Fort Worth police passed along its report to the Dallas police, which issued a statement that Manziel would not be charged.
The NFL issued a statement on Thursday that said it was aware of the police report and the league was investigating.
No matter how you look at it, the future for Johnny Manziel on a professional level in the NFL is murky at best.