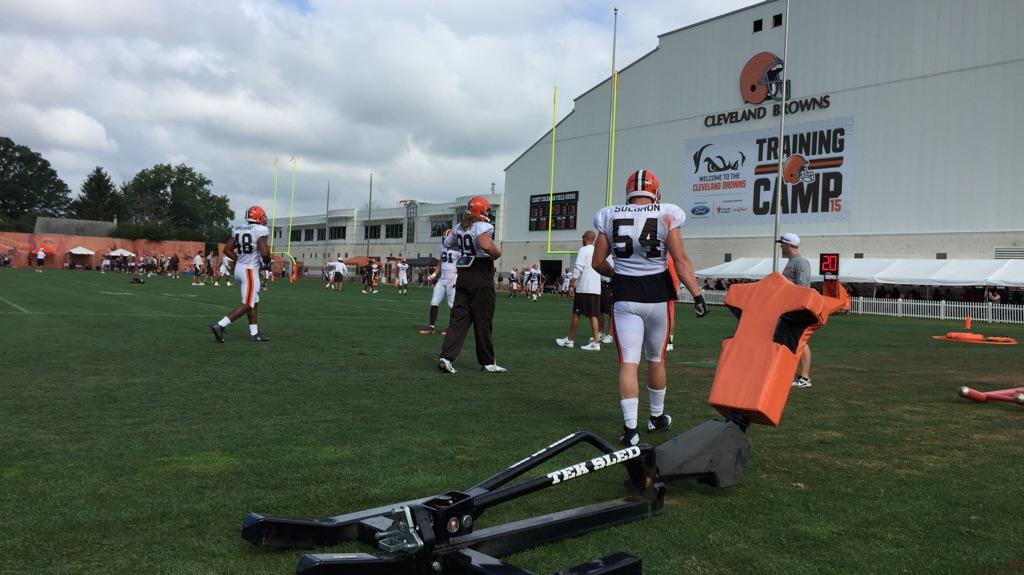 The Cleveland Browns have announced where they will conduct training camp this summer. Thursday afternoon, the organization decided to keep training camp at the teams headquarters in Berea, Ohio for 2016.
As for future seasons, the Browns are looking to take training camp on the road. The most likely destination is Columbus.
A Browns spokesperson released the following statement about the decision and the potential about moving training camp to the state capitol in the near future.
"When we first explored the potential opportunity to hold training camp out of town, we conveyed that we would make the decision based on what is best for our football operations and their preparation for the season. Our football group believes it would be a positive, as it is for nearly a dozen teams in the NFL.
In relocating training camp, we would incur all the costs associated with moving and holding our operations at a remote site. Clearly, we need a facility from which to operate and are in discussions with potential partners. Columbus approached us regarding creating a site that would serve area youth for recreational purposes the 11-plus months a year that we are not using the space, but those are discussions and plans that Columbus leaders are working through, which we will review as a serious option.
Columbus is a good location for us for multiple reasons, including to give more convenient opportunities to our fans across Ohio to experience their team in person. We will continue to thoroughly evaluate all options while remaining committed to hosting open practices for fans at our year-round facility in Berea. The 2016 Browns training camp will be held in Berea."
Columbus is a very unique city for NFL football fans. The state capitol of Ohio is located within driving distance of four NFL cities Cleveland, Pittsburgh, Cincinnati and Indianapolis.
The Browns are looking to tap into the Columbus market by holding training camp there in the not to distant future. For this to become a reality, it will take your help however.
A development group and the Browns recently asked the state of Ohio to help pay $5 million in the capital improvement budget to build a practice facility at Ohio State University. Who will be responsible for paying for a practice facility to be built? That's right, you the taxpayers in a report by Brent Larkin of cleveland.com.
Multiple locations have been considered in the greater Columbus area for the training facility according to the Greater Columbus Sports Commission.
"We remain excited and hopeful regarding the possibility of the Cleveland Browns finding a location for their summer training camp in Columbus," said Linda Logan, the Executive Director of Greater Columbus Sports Commission in a statement on Thursday. "A Browns presence in Columbus would be the impetus for leaders of our public and private sectors to research new or improved sports facilities for our region. We know such facilities enhance the quality of life for our residents, and attract opportunities for additional revenue, taxes and jobs with the influx of visiting tournaments, camps and events."
The Browns have conducted training camp at their team headquarters in Berea since 1992.

NEO Sports Insiders Newsletter
Sign up to receive our NEOSI newsletter, and keep up to date with all the latest Cleveland sports news.