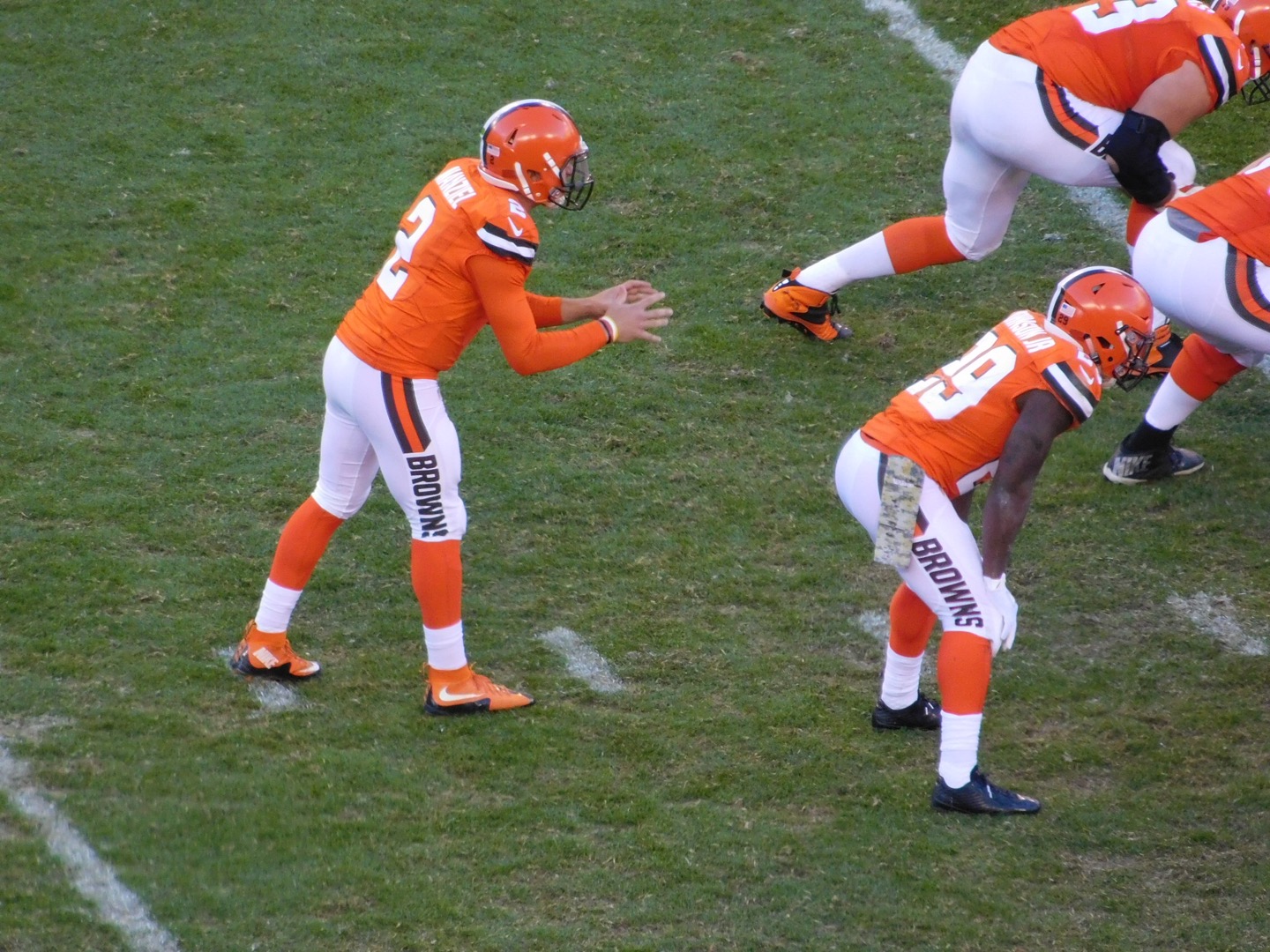 Browns head coach Mike Pettine stated today in Berea that he won't make his announcement on who will be under center for the Browns until gametime on Sunday at Heinz Field against the Steelers.
"I won't say I don't know, but it's just from an information standpoint, we have our plan built to be either way," Pettine said Friday.
Huh?
In other words, it sounds like Pettine knows exactly who is going to play, but feels like keeping that information from the Steelers gives the Browns an edge, keeping their rivals on their toes as they have to prepare for two QB's instead of one.
Pettine did state that Johnny Manziel took the majority of the reps today in practice, making it somewhat obvious one would think that another dose of 'Johnny Football' will be on display against the Steelers.
For the third straight day usual starter Josh McCown was limited in practice, and right now he's listed as questionable still struggling with rib issues.
It appears that it'll be the battle of the backups on both sides at QB, as the Steelers regular starter, Ben Roethlisberger, is also listed as questionable as he's dealing with mid-left foot sprain, and it appears that backup Landry Jones will get the call as the starter.
The Browns coach said that McCown nor Manziel knows if they will be starting on Sunday. When asked on if it matters if a defensive coordinator knows who the opposing starting QB will be, Pettine said it really does have an influence in the game plan.
"If you're game planning as to whether or not you need to – let's just say you're going against a guy that could potentially scramble and you're going to have calls up that are or as far as setting your plan and having you're a plan and knowing who it's going to be and being able to review that on a Saturday night," Pettine said.
"Now, you can force a defense, the mindset to dovetail a little bit – 'Here's Plan A. Here's Plan B' – without saying it's definitely going to be this."
The Browns will take any advantage they can get, facing a Steelers team that they have beaten just once in the history of Heinz Field, that coming when Tim Couch was under center on a Sunday night in 2003.
Overall, that's 11 straight the Browns have lost on the road to the Steelers.
Back to Manziel, Pettine did say the second-year QB is showing signs of looking better each day of practice.
"He's improved. I can't put an amount on it, but he's steadily improved through the week," Pettine said.

NEO Sports Insiders Newsletter
Sign up to receive our NEOSI newsletter, and keep up to date with all the latest Cleveland sports news.