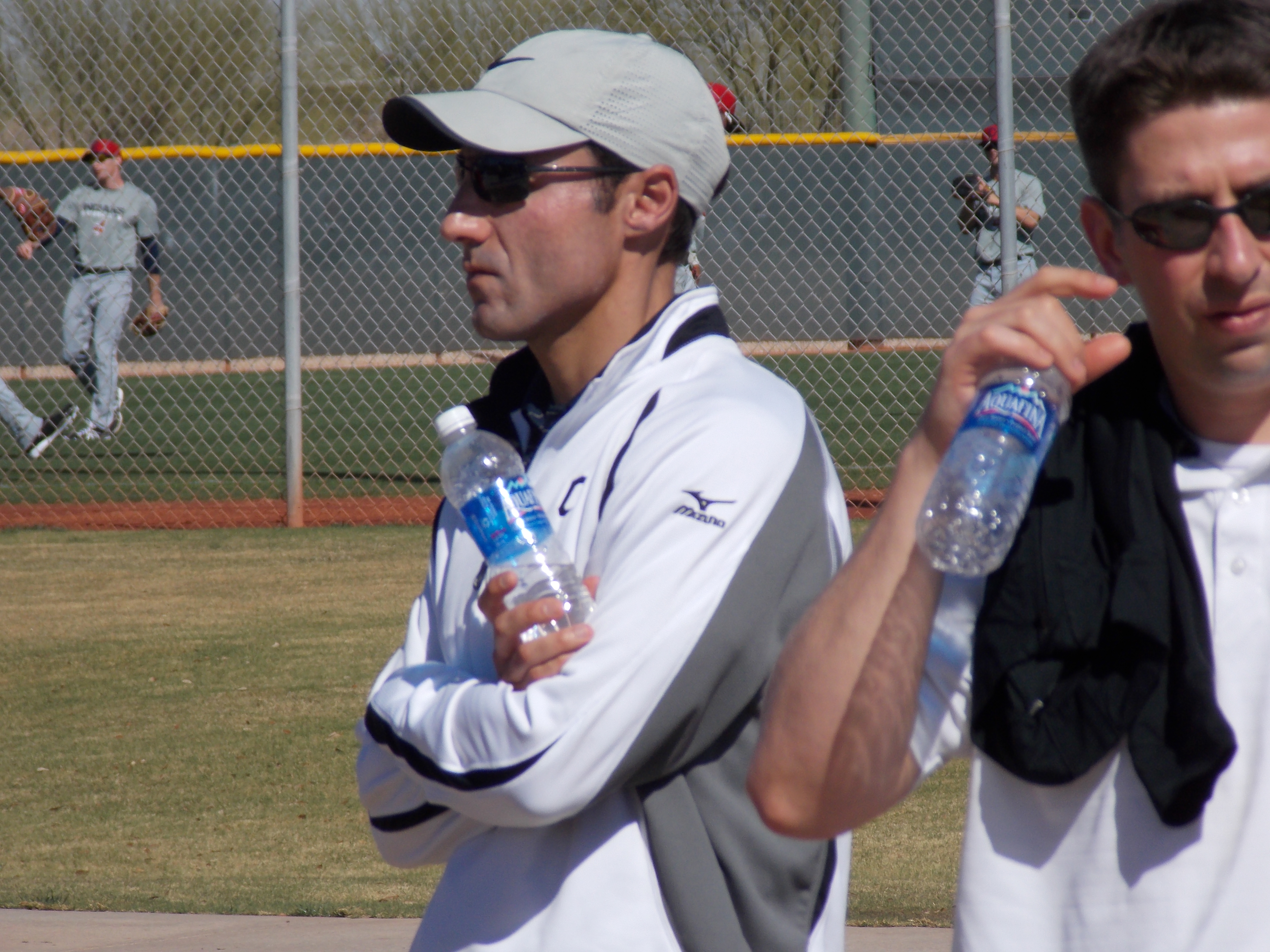 It's August 10th and the Cleveland Indians hold a 3.5 game lead over second place Detroit in the American League Central. The Tribe has lived up to expectations this season after falling flat in 2015 when Sports Illustrated tabbed the Indians the team to beat in the World Series.
Manager Terry Francona has played a vital role in the club having sky high expectations the past few seasons. After all, he did help Boston end the "Curse of the Bambino" back in 2004. Widely regarded as one of the best skippers in baseball, Francona brings expectations with him wherever he coaches. The other reason for the expectations is the talented roster that has been assembled in Cleveland in recent years and no one has had more to do with building the foundation than President of Baseball Operations Chris Antonetti.
Antonetti began working with the Indians in 1999 when he was an assistant to the baseball operations staff. He has been with the organization ever since, steadily climbing the latter to become the most powerful man in the room. Before being named president of the organization at the end of the 2015 season, Antonetti served as the Executive Vice President and General Manager since the conclusion of the 2010 campaign, following back-to-back 90-loss seasons.
He has essentially been the one calling the shots when it comes to player personnel and baseball operations for the last five years. Since that time, the Tribe has had only one season with 90 or more losses, and Antonetti has been the man with the plan when it comes to building and maintaining the roster.
He took over the drafting for the club in 2011 at a time where the organization's farm system was viewed as one of the weakest in baseball. The first selection he made in a draft was a young shortstop by the name of Francisco Lindor. In the next three drafts, the team selected Tyler Naquin, Clint Frazier and Bradley Zimmer with their first picks.
Two of those players have played a substantial role in the Tribe's success this year (Lindor and Naquin), one was used to acquire Andrew Miller (Frazier), and one is knocking on the door to get the call when the rosters expand in September (Zimmer).
It hasn't only been the first round where the Indians have drafted well in over the past six years. Even after the trade of their #1 prospect (Fraizer), the Indians still have five of the top-100 prospects according to MLB Pipeline and Baseball America.
The depth of the farm system allowed the Indians to be major buyers at the deadline for the first time in recent memory. With the team poised to make a run in October, Antonetti and General Manager Mike Chernoff were not afraid to use those assets to improve the big league roster, something the previous shot caller in town was not known to do during his tenure with the Indians.
Pages: 1 2