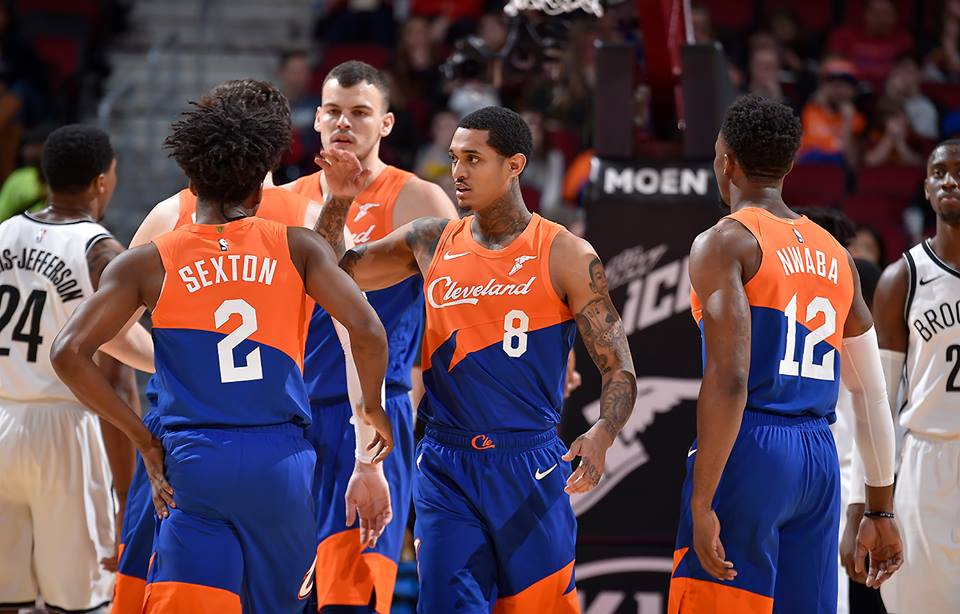 By Mike Holzheimer
Teams that are currently in the same position as the Cleveland Cavaliers, those with embarrassing won-loss records and fighting to avoid the ultimate of shame in wearing the label of worst team in the NBA, are constantly faced with that proverbial dilemma-"to tank, or not to tank."
I've never been a strong advocate of professional teams taking the field or court with the idea that losing is okay. In terms of getting high draft picks in order to be successful in the future, I can see where winning games now may not be in the franchise's best overall interest. I understand it, but I don't like it.
What I don't understand is why the Cavalier organization is putting a high priority on playing Kevin Love to close out the 2018-19 season?
I've read and listened to comments from beat writers and Cavalier broadcasters that this is a good thing, and that the front office and coaching staff is slowly working him into the lineup just to get some timing and rhythm back in order to do some things.
Well, my questions are to do what? Play Love, and maybe he helps the Cavaliers win 20 games?
What will be accomplished by playing him in the last two months of the season in games that mean absolutely nothing?
If Cleveland was remotely close to possibly grabbing that elusive and coveted No. 8 playoff qualifying spot in the standings, then seeing Love on the court would make sense.
But as far as the Cavaliers being participants in this year's postseason, that ship sailed a long time ago. Actually, the ship left the docks when LeBron James signed with the Los Angeles Lakers and, for the third time in his career, switched teams taking his talents elsewhere.
I also seem to recall that Cavs General Manager Koby Altman and former head coach Tyronn Lue weren't seeing eye-to-eye as far as who should be on the floor for the wine and gold. A difference of opinion that probably cost Lue his job.
Altman was pushing the philosophy of playing the younger guys in Lue's direction, while the former bench boss told Altman he wanted to go with the more experienced players, such as J.R. Smith and George Hill.
In short, Lue told Altman that the team wouldn't be piling up the wins with a younger cast playing against NBA veterans.
I guess Lue's parting shot was a big swish, certainly a more accurate attempt than what Altman, head coach Larry Drew or the current Cavs roster is heaving towards the rim.
The Cavs should be spending the rest of the campaign giving quality minutes to guys who need to show that they actually belong in the NBA.
Cleveland should be using this actual game time to find out if Jordan Clarkson's scoring efforts isn't just a mirage, and can be that legitimate offensive spark off of the bench next season.
Cedi Osman seems to be a guy that can help this team, so let him play a lot of minutes against some of the league's best inside players in order to get even better.
Marquese Chriss, who is just 21 years old, needs the minutes Love is getting so as to get more and more acclimated to the rugged play and overall flow of a NBA game.
He appears to be a player, but quality minutes will provide even more validation in that direction.
Pages: 1 2