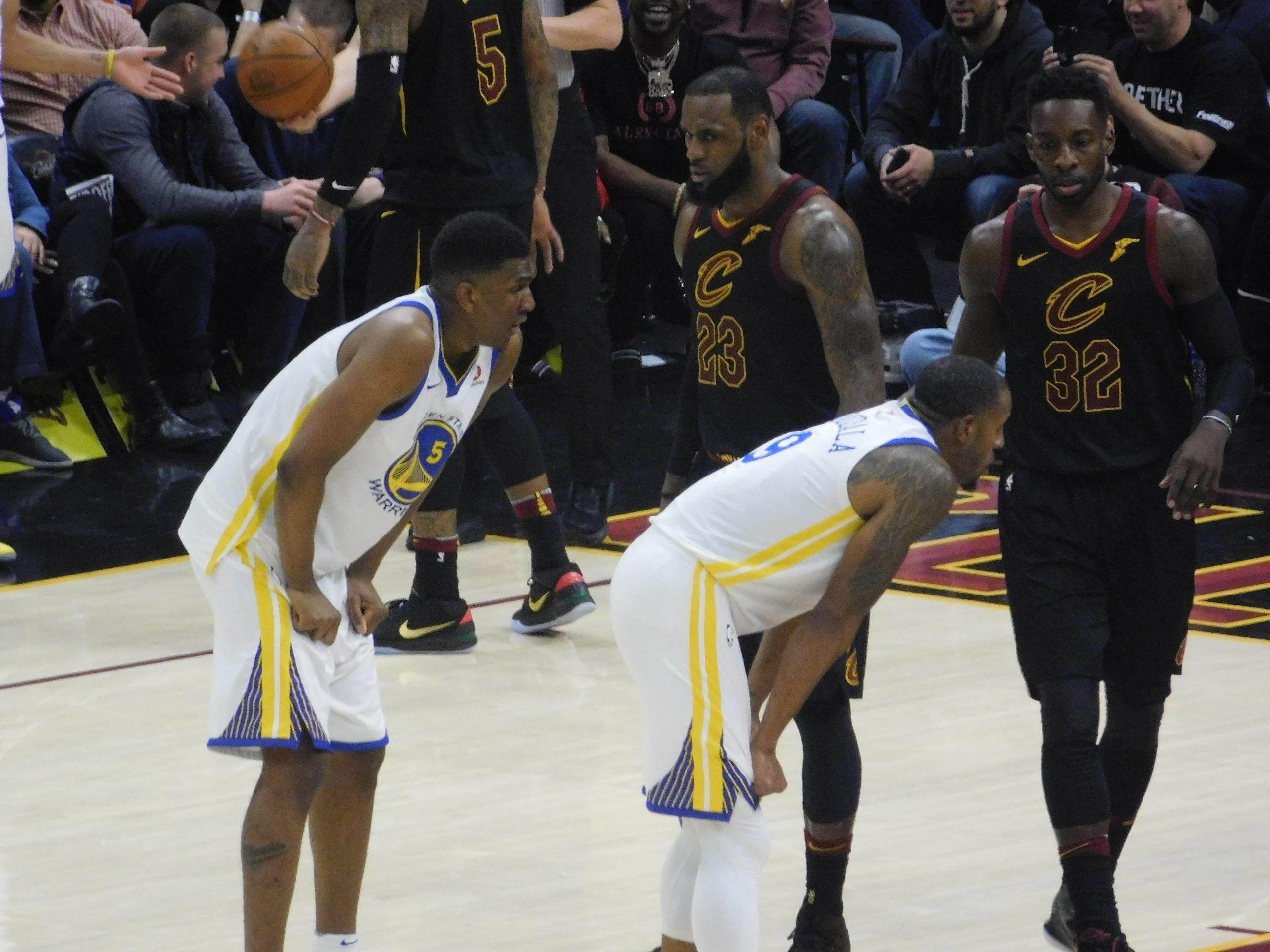 CLEVELAND – So close and yet so far. That's what the Cavaliers 118-108 Martin Luther King Day loss to the Warriors felt like when the contest officially went final.
At halftime, Cleveland held a seven-point lead. Through three quarters they trailed by just two. Every step of the way LeBron and company had an answer for the defending champs; that is until the fourth quarter. After Isaiah Thomas tied things up at 93 just 20 seconds into the final stanza, the Cavs when ice cold for the next six minutes, making a single bucket during that span while the Warriors started to pull away.
Per usual, the margin for error against Golden State was small, and one little fourth-quarter dry spell is all it took for an aging Cleveland team to lose their grip on a game that was very winnable. Still, their effort – coming off an embarrassing road trip where they lost four of five, including two games by 28+ points – shouldn't go unnoticed. At the very least in two games against the Warriors this season, they proved that when they need to get up for a big game, they can – nothing new for the Cavs, really. And yet, valiant as the performance was, it wasn't enough and perhaps that's a blessing in disguise.
Had Cleveland pulled out a win last night, suddenly this false sense of security or hope would have set in. Not just among fans, but within the organization. The conversation would have shifted from: 'well something needs to change if we're serious about winning a title,' to 'hold on, we're okay. This group looks equipped to take down the Warriors.'
Naturally, a win over Golden State would have felt great. It would have put an end to a troubling January slump. It likely would have quieted the doomsday narrative surrounding the Cavaliers as well. Fools gold is all a win would have really been though. And meanwhile, Dan Gilbert and his puppet GM Koby Altman could have fluffed it up as an excuse to make minimal to no changes at the upcoming trade deadline.
Instead, the Cavs lost, falling to 0-2 against the dubs this season, dropping their fourth straight game and their eighth of the last 10, thus keeping the need for change imminent. Not only that but with reports coming out of last night's locker room that players are growing weary that this ship can't be righted simply with patience, changes are unavoidable.
In retrospect, a loss on Monday night was probably for the best. With nine games to go until the February 8 trade deadline – a stretch that includes matchups with the other four teams that currently make up the top five seeds in the Western Conference – the Cavs have to decide how serious they are about chasing a second championship. On an even deeper level, their upcoming decisions could influence LeBron James' next move as well. Smart as protecting against his potential departure this offseason by hoarding every asset they have may sound, it's not conducive to convincing him to stay beyond this season.
If that means giving up the Brooklyn pick, so be it. If that means shaking up the roster, so be it. But staying the same will garner in the same disappointing ending to the season as last year. Change is inevitable, whether it be in the form of DeAndre Jordan (probably not ideal for beating the Warriors), Marc Gasol, Derrick Favors, Kent Bazemore or someone else.
And so, frustrating as Monday's loss may be, the Cavs should actually be thanking their arch-nemesis for securing their need for impending change.

NEO Sports Insiders Newsletter
Sign up to receive our NEOSI newsletter, and keep up to date with all the latest Cleveland sports news.