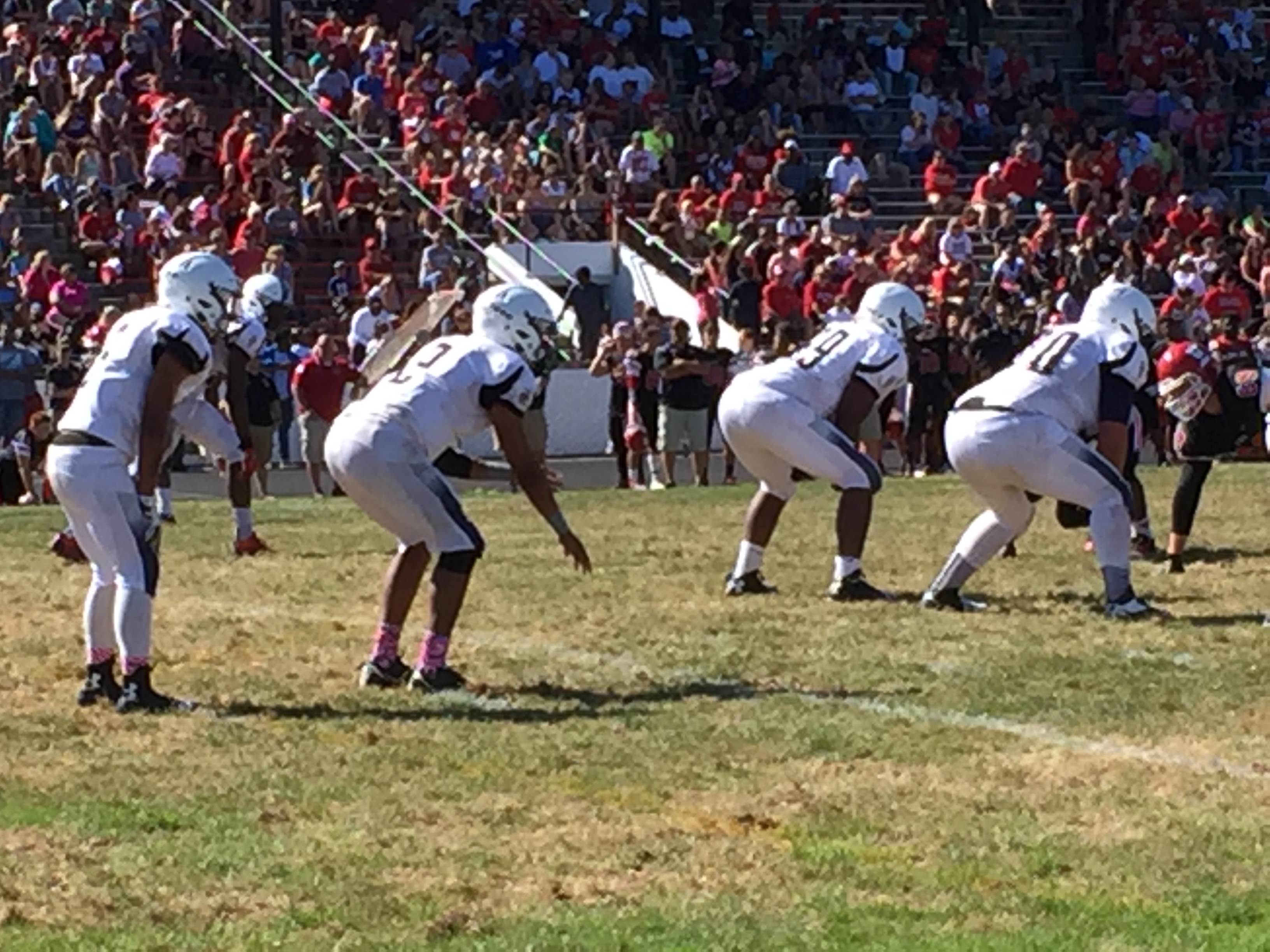 Week seven in high school football was a solid one in the area, and tonight conference play continues for most teams around Northeast Ohio, and there's a number of great matchups in and around the area, and NEO Sports Insiders will be at many of them!
NEO Sports Insiders will be at SEVEN area games – and our broadcast partner AM 930 WEOL will be live broadcasting three games – make sure to listen as well as you will hear our reporters on during halftime and on the postgame scoreboard show!
Game one will feature Lorain at Sandusky. The Titans are riding four game winning streak into week seven after defeating Shaw a week ago 34-7. In the win, Titan's running back Carlos Chavis rushed for 169 yards and had a pair of touchdowns. The Blue Streaks have been flawless this year, but faced a scare last week in a 28-26 win over Bellevue. Sandusky trailed in the closing minutes of the game, but stole away the victory when quaterback Ja'Vez Alexander hit Keith Williams on a 29-yard touchdown pass. Pregame begins at 6:30pm.
Click HERE to Listen to that Game!
Game Two features Columbia on the road Clearview. The Clippers earned their second win of the season a week ago when the trounced Oberlin 43-13. The Clippers were led with a strong rushing attack by Drew Engle who posted 156 yards and a touchdown. Columbia bounced back from the week five loss to Black River with 41-7 win over Lutheran West. Sophomore running back Brandon Coleman was at his best rushing past the Long Horns for Lorain County when he rushed for 191 yards and five touchdowns. Pregame begins at 6:30pm!
Click HERE to Listen to Game 2!
The Third Game will feature Copley at Highland. The Hornets struggled last week in a 43-10 loss to Aurora. Copley stands atop the Suburban League American Division standings at 5-1. Last week they picked up a 35-7 win over Tallmadge. Pregame begins at 6:30pm. To hear the game live, click on the Link Below!
Click HERE for Game 3!