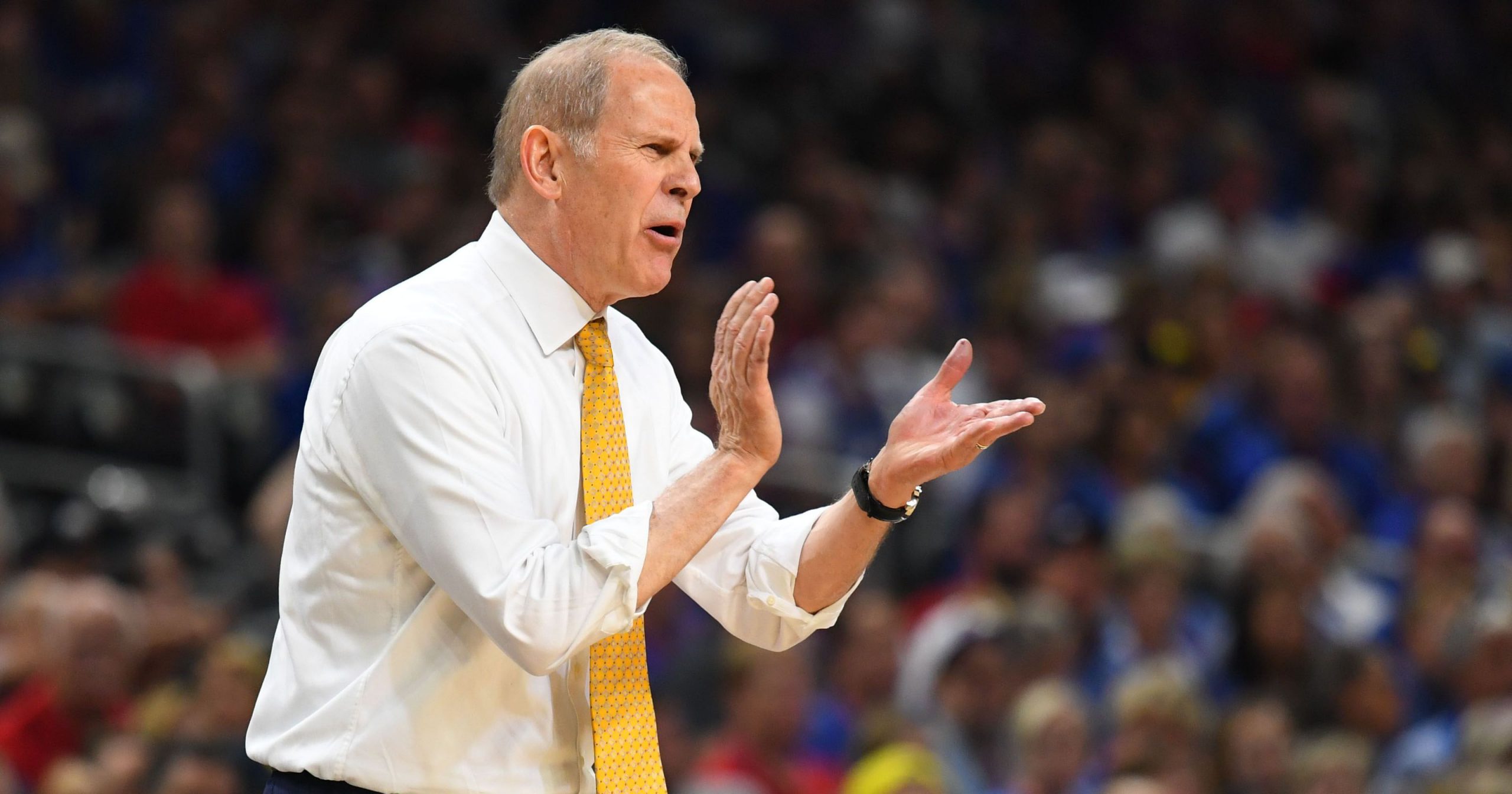 Cleveland-  Coming into the off-season the Cleveland Cavaliers had a number of different things on their summer check-list, Tuesday morning they were able to cross one of those things off. Last Sunday evening it was reported that the Cavaliers were naming John Beilein the franchise's next head coach, Tuesday afternoon Beilein spoke with the Cleveland media for the first time.
The hiring process for Cleveland was one that featured a lot of names, but not the one who ultimately ended up getting the job. The Cavaliers new head coach talked about the secrecy of the process, a process that only took a few days.
"I was at the University of Michigan. I had a great great job that if they had their guy, fine. If they did not have their guy then and and they felt that I might be a really viable candidate that I would be very interested. And then from that point it went real quick. After we talked, the next thing I know Dan sitting in our kitchen. We were we were on it and I think the connection was immediate but it all happened slowly over a week and then bang bang, I knew they were serious when Dan showed up."
"And you guys didn't know anything about it."
At the beginning of the coaching search Cavaliers general manager Koby Aultman talked about a few of the characteristics the organization was looking for. Aultman again mentioned those same attributes, this time as he was describing the man chosen to usher in the new era of Cavaliers basketball.
"We wanted a teacher. We wanted an innovator, someone with the ability to adapt on the fly, to personnel, to the times. We wanted an incredible communicator. And on top of that, we wanted someone who embraced analytics. Coach Beilein checked all those boxes."
There has been a lot of talk about the future of the Cavs, or the expectations fans should have for a young roster. One thing for sure, is that fans won't hear the word rebuilding come out of Beilein's mouth. The terms rebuild/ rebuilding have been replaced in Beilein's vocabulary by the word renaissance.
"Rebuild is not a word we're going to use here," Beilein said. "I saw it more as a renaissance, let's just change and let's see what we can do through different trial and error. Every single time that we've decided to do this, some people would say with every job, and probably with this one, 'What, are you crazy? Why are you doing that?'
"And I say opportunity and challenges go hand in hand. It's so gratifying to turn a program. Look at all those banners up there. It's been done before. Why can't it be done again? There's no question about it, and in time we'll get it done."
Despite having over forty years of coaching experience, Beilein admitted on multiple occasion Tuesday that he had things to learn for his new job. At age 66, one may wonder why someone would leave the comforts of Ann Arbor to come to a situation like the one the Cavaliers find themselves in. " You certainly have to tweak. But be who you are, there's a reason you have gotten to this level. Why you were selected. Jerry (West) told me a long time ago, the problem some college coaches have is that they have to change. We'll certainly change, its why I've been coaching for forty years, I've changed from Newfane to junior college, to all the divisions. I continue to change and evolve."

NEO Sports Insiders Newsletter
Sign up to receive our NEOSI newsletter, and keep up to date with all the latest Cleveland sports news.