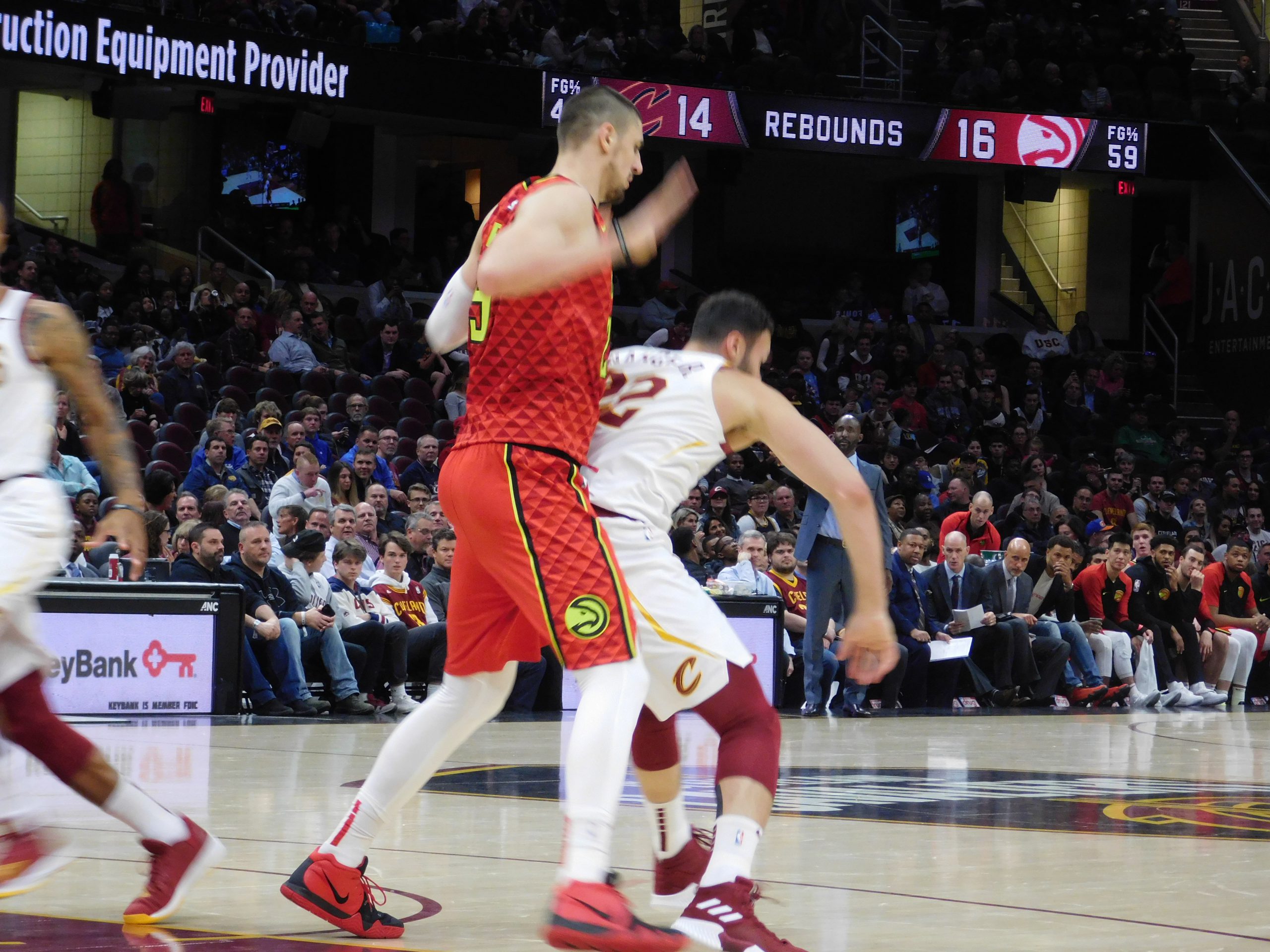 Throwback to 2016, Lebron James, Kyrie Irving, and the rest of the Cleveland Cavaliers made history. Down 3-1 against a Golden State Warriors team that had a healthy Stephen Curry and Klay Thompson, the Cavs beat the odds and became the only team to overcome a 3-1 deficit in the NBA finals. With the help of Kyrie Irving, LeBron James delivered on his promise and brought a championship to the Cavs.
Since 1964, the city of Cleveland has not won a championship from a major sports league. The Cleveland Cavaliers snapped that drought in dramatic fashion. Fast forward to 2022, LeBron James and Kyrie Irving are now with new teams. With LeBron having won a championship with the Lakers in 2020 and Kyrie making a splash with the Brooklyn Nets, it seems the Cleveland Cavaliers were forgotten. Or were they?
Low-Key Acquisitions
The Cleveland Cavaliers made a few low-key moves for their roster during the offseason. The first important signing they made was for big man Jarret Allen. Before going to the Cavs, Allen played all his career in Brooklyn. Allen is a defensive big known for his impressive blocks. His averages of 11 points, 10 rebounds, and 1.6 blocks per game are more than enough to attract any team wanting to improve their Center position.
The Cavs also traded for Ricky Rubio for Taurean Prince and the 2022 draft pick. Before Rubio injured his ACL, he scored a career-high 37 points against the Knicks. A most recent pickup made by the Cavs was signing 2x NBA Champion and veteran point guard Rajon Rondo. Rondo's veteran presence is assuring for the Cav's young core.
Enter Evan Mobley
The 2021 NBA Draft was full of talented young stars like Cade Cunningham, Jalen Green, Scottie Barnes, and Jalen Suggs. Since the Cavs were picking third overall, they also got a diamond in the rough in Evan Mobley.
Since being drafted by the Cavs, Mobley has been averaging 15.2 points, 8.2 rebounds, and 1.7 blocks per game. He's a complete player on the floor as he's also dishing out a terrific 2.6 assists for a Center. Mobley has also shown highlight after highlight, making a solid case to win ROY or Rookie of the Year this season.
Currently, Evan Mobley sits atop the rookie ladder. Cade Cunningham and other rising young stars such as Josh Giddey and Franz Wagner are also on the ladder. It's only a matter of time on who'll be named ROY, but as far as it sits, Evan Mobley is a sure pick. Just like following the best betting tips and tricks about horse racing, a sound advice is to place your bets on Evan Mobley to win ROY.
Trust the Process
One of the biggest reasons the Cavs are surging is because management trusts the process. The Sixers trusted the process, and now Joel Embiid is a perennial all-star. The Cavs also followed suit, and now they have two guards blooming into Allstars.
Collin Sexton
First off, Collin Sexton. Since being drafted by the Cavs, Sexton has been a breath of fresh air for the Cavs. His scoring is what sets him apart. In his rookie season, Sexton averaged 16.7 points per game. In the 2020–21 season, he upped his scoring to 24.3 points per game. Sadly, Sexton had a season-ending injury which puts up uncertainty with his stellar play. Nevertheless, his contributions are a big reason why the Cavs are looking good this season.
Darius Garland
Drafted a year after Colin Sexton, Darius Garland has shown prowess on the point. In his third year in the NBA, he's averaging 19.7 points, 8.2 assists, and 1.3 steals per game. During Sexton's absence, Garland has led the Cavs, and the teams haven't missed a beat.
Darius Garland's career highlights are also remarkable. He recently scored 27 points and a career-high 18 assists, winning over a tough Utah Jazz team. After a few days, he led the Cavs against a star-studded Brooklyn Nets team and scored 22 points and 12 assists. Darius Garland was named to the Eastern All-Star Reserves for his fantastic play over the season. He's going to make Plum City proud.
Love Remains
LeBron, Kyrie, and almost everyone from the 2016 championship roster has moved on to new teams. There is one player from that roster, though that still remains: Kevin Love. KLove has been quietly producing for the Cavs and is mum on wanting to move to a new team through the years.
Although he's showing some frustrations, he's gradually setting in with the Cav's young core. Currently, Kevin Love is averaging 14.3 points and 7.5 rebounds per game. Although these numbers are a far cry from his superstar days, KLove is finding ways to contribute to the surging Cavs.
In Conclusion
If the playoffs started today, the Cavs would be placed at 5th in the East. In the West, LeBron and the Lakers are at 9th. In what world do we see a young and "undermanned" Cavs team having a better record than the older, more experienced Lakers squad? Best believe it, the Cavs are doing it on both ends and have a winning record of 31-21. Look for this young and hungry Cavs team to make a good run in the playoffs this year.

NEO Sports Insiders Newsletter
Sign up to receive our NEOSI newsletter, and keep up to date with all the latest Cleveland sports news.