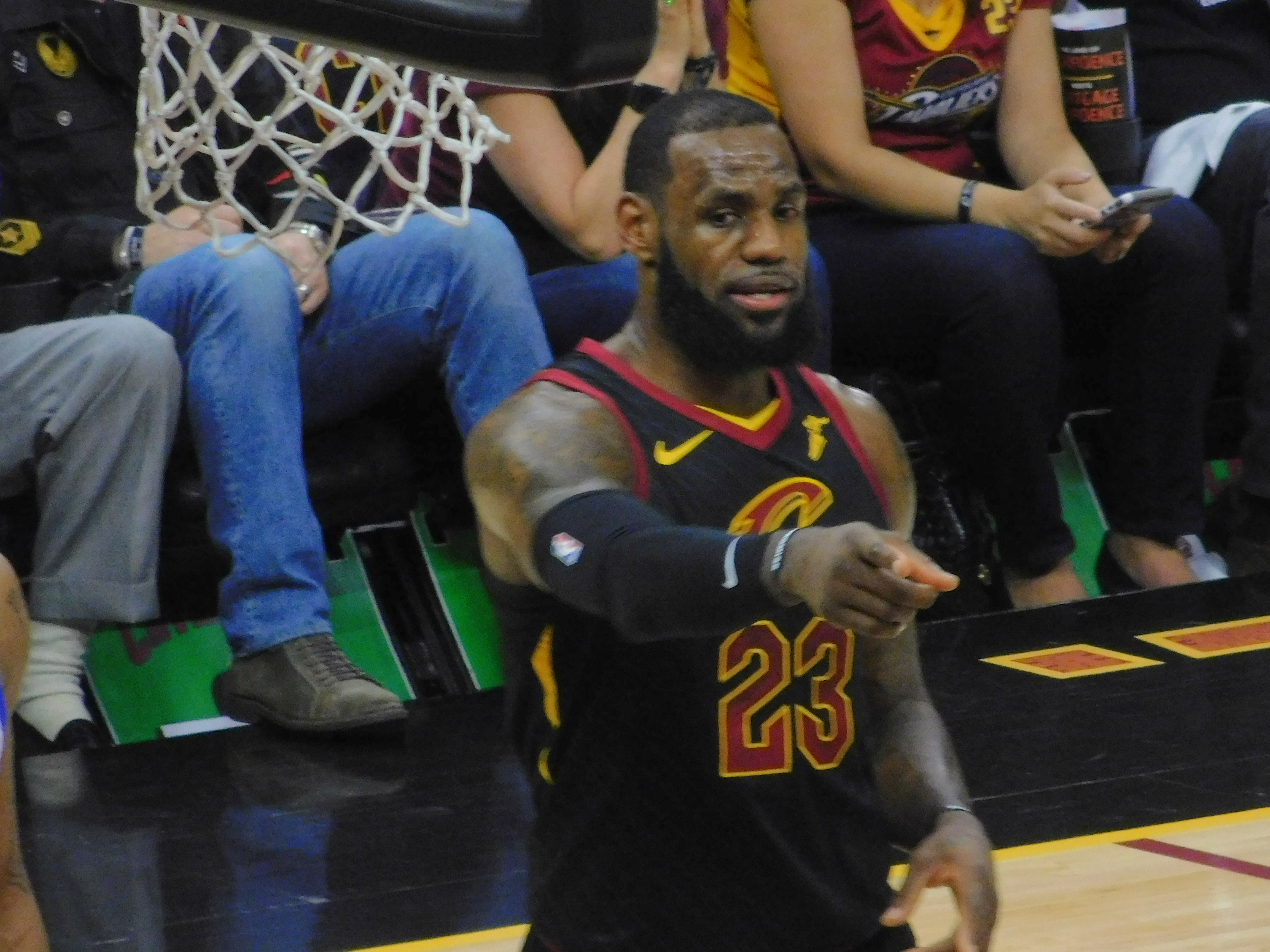 CLEVELAND– After the Cavaliers were swept in the 2018 NBA Finals, LeBron James came to the podium for his postgame press conference wearing a brace on his right hand.
James suffered a serious bone contusion to the hand after reportedly punching a white board in the visitors locker room at Oracle Arena following the Cavs frustrating 124-114 Game 1 loss at the hands of the Golden State Warriors.
"What happened? Self-inflicted, postgame after Game 1," he said. "Pretty much played the last three games with a broken hand, so that's what it is."
But despite the injury, you wouldn't have known it from James' play. He still averaged 34 points through the first four games. And even though the Cavs were swept, there are plenty of "what ifs" that surround their Game 1 overtime loss.
At this point, you probably don't need the rundown of all that happened in the final minute of the game, but here it is: A charge call on Kevin Durant, the Finals MVP for the second straight year, was reversed to a blocking foul on James with 36.4 seconds remaining. With 4.7 seconds left, George Hill missed the back end of a pair of free throws. Miraculously, J.R. Smith came up with the offensive rebound– but dribbled out the clock as he appeared to not know the score of the game.
From there, the Cavs were outscored by 10 in the five-minute overtime period. James explained that the "very emotional" loss led to his injury.
"For a lot of different reasons," he said. "Understanding how important a Game 1 is on the road for our ballclub, what would that have done for us, the way we played, the calls that were made throughout the course of that game.
"I had emotions on the game was taken away from us. I had emotions of you just don't get an opportunity like this on the road versus Golden State to be able to get a Game 1, and I let the emotions get the best of me."
In Game 4, James shot 7-of-13 from the field and scored 23 points.
LeBron on his "self-inflicted" hand injury: I let the emotions get the best of me. Pretty much played the last three games with a broken hand, so that's what it is. pic.twitter.com/a0IDHWHRt6

— Ashley Bastock (@AshleyBastock42) June 9, 2018