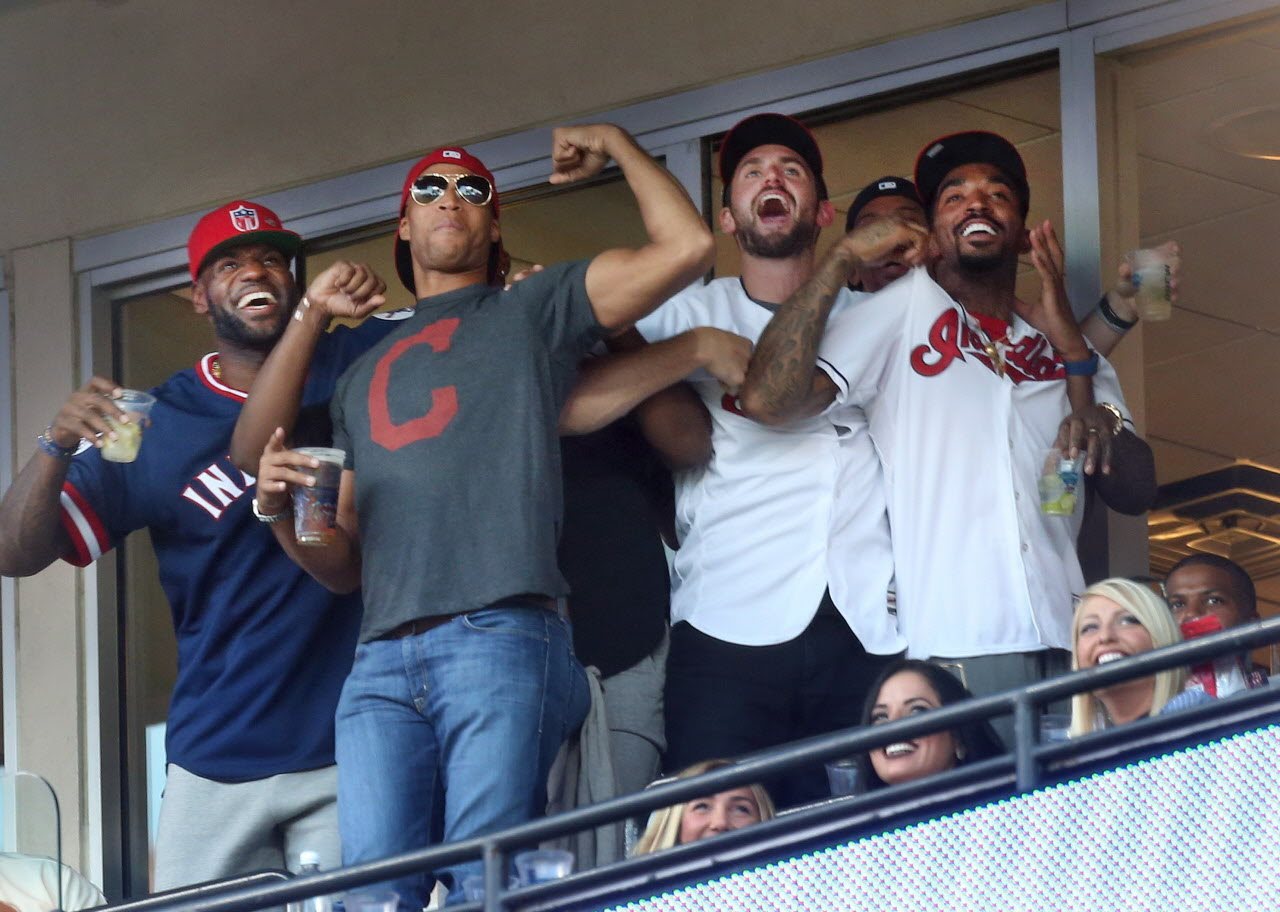 Cavs fans who were not happy with LeBron James when he decided to leave Cleveland for Los Angeles are basking in the glow of the recent meltdown of the Lakers, as they lost again Wednesday night, their fourth loss in a row, and eighth in ten games.
Consider that since the new year they are 9-19, and now sit 6.5 back of the Western Conference eighth seed, basically putting them out of the postseason race.
One positive for James is that Wednesday in the loss to the Denver Nuggets he passed Michael Jordan on the all-time scoring list early in Wednesday's loss.
The Lakers did a video for the tribute, but the video that a lot of fans are having fun with today includes a current and former Cavalier, Channing Frye and Richard Jefferson.
The pair were in the Cavs locker room after their loss to the Brooklyn Nets on Wednesday, and poked some (all in good humor) fun at James for passing Jordan, but also for not passing the ball.
"He was a huge ball hog, pass the ball."@Channing_Frye and Richard Jefferson congratulate LeBron in the funniest way 😂(via @IanBegley) pic.twitter.com/6UvZAejRDN

— NBA on ESPN (@ESPNNBA) March 7, 2019
Frye made some news last week, announcing that this his is last season in the NBA.
While the Lakers meltdown Wednesday night puts them even further out of the race, there was another embarrassing moment for James and Los Angeles when he allowed the ball of roll out of bounds after a Nuggets basket late in the game.
LeBron James rolls the ball a bit too long. https://t.co/xa14k34JZJ pic.twitter.com/KGiblfQfsp

— Viral Posts (@aolblog) March 7, 2019