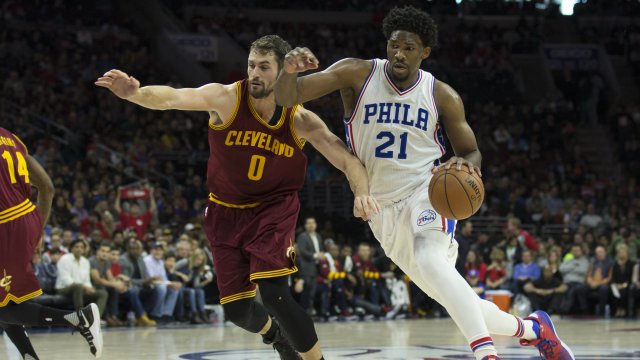 Westgate Las Vegas Resort and Casino is one of the top sports books in the country.   With many eyes on the 2018 NBA Finals, some are already looking forward to next season as well.  Westgate has released their odds for who will be the 2019 NBA Champion.  The expected future destination of LeBron James greatly effected these odds.
While the top teams with the best odds, Golden State and Houston, won't really surprise anyone, it is clear where most gamblers think LeBron James landing spot is next season, and it is not Cleveland.  If the billboards on Interstate 480 have anything to do with it, James may very well be headed to Philadelphia to play with the 76ers.  There is no less then 3 large billboards on I-480 urging LeBron to bolt for the city of Brotherly Love.
According to Westgate, Philly would have the best odd's of any team in the East to win the NBA Championship next season. The Cavaliers have the 8th best odds in the entire NBA, and the 4th best odds of any Eastern Conference team. It is clear, that the window for a possible second Cavaliers championship is rapidly closing if these odds tell the story.
The top 10 appear as follows.
GSW – 5/4
HOU – 7/2
PHI – 7/2
BOS – 8/1
SAS – 25/1
LAL – 20/1
MIA – 20/1
CLE 30/1
TOR – 40/1
UTA – 60/1