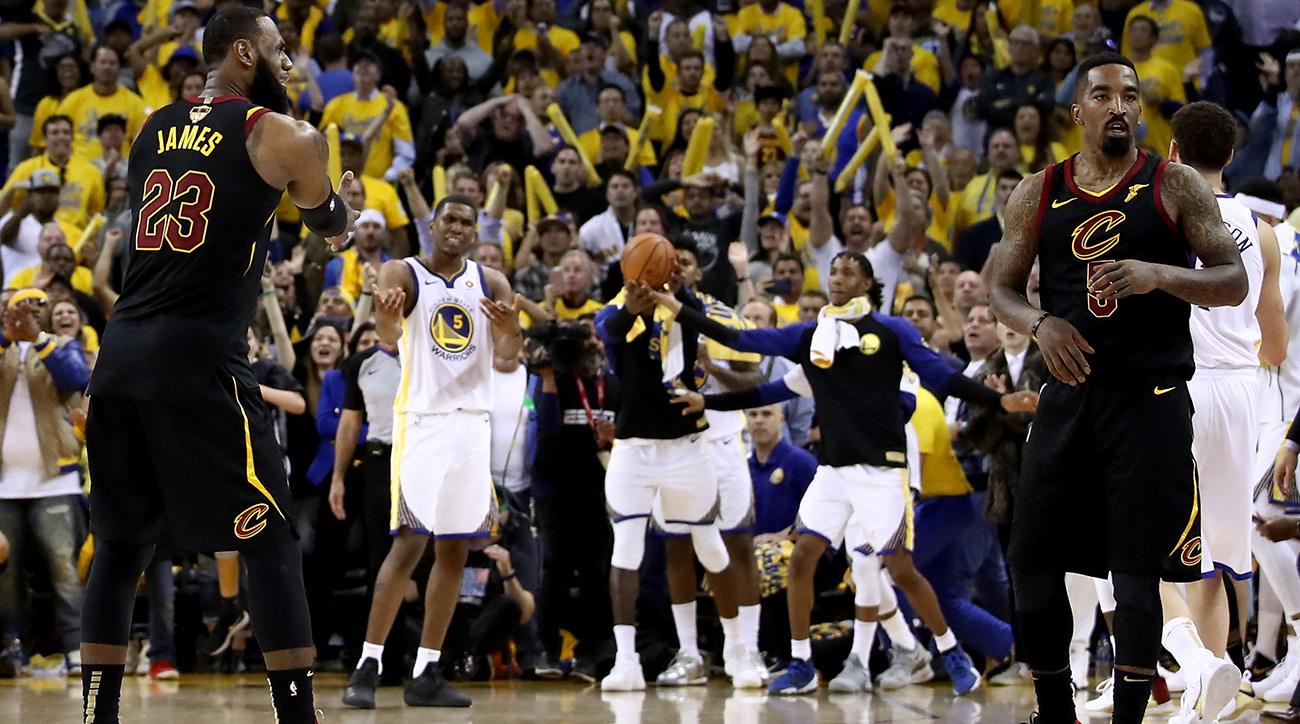 Game 1 did not treat the Cleveland Cavaliers kindly, to be frank. Some questionable foul calls, a missed George Hill free throw, and an all-time JR Smith blunder led to a 124-114 loss to the Warriors on Thursday. It masked one of the best games of LeBron James' career, as he went for 51 points, eight rebounds, and eight assists in the loss. James' 51 points is also his playoff-high, leaving many frustrated it won't necessarily be the first thing remembered about this game.
Cleveland had the game seemingly in their grasps and caught a ton of people off-guard by just how well they played in the opening contest. However, Golden State wasn't too surprised by their efforts. Warriors head coach Steve Kerr said that maybe the media and the sporting world was surprised by the Cavs' play but his team wasn't. That draws back to Steph Curry mentioning that the Cavs have other guys that can play well beside LeBron.
Golden State, meanwhile, has no qualms or worries about where they sit right now. They had three players score over twenty points and managed to win the game in overtime by ten points. Game 1's are usually tricky to gauge and it appears the Warriors did another good job of assessing the situation properly.
Here are our three keys to a Cavs victory on Sunday night, one that would tie the 2018 NBA Finals at one game apiece.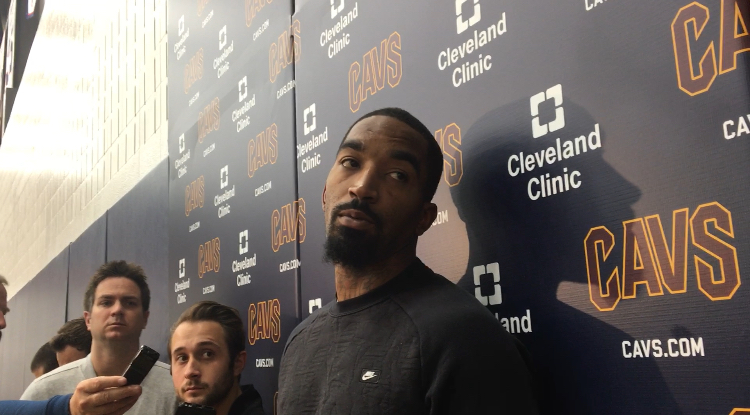 1. Ignoring The Outside Noise- JR Smith has heard almost anything and everything one could hear about his blunder at the end of regulation on Friday night. Every sports show had Smith's gaffe as one of their headlines over the course of the weekend, as the Cavs' shooting guard was the face of memes and jokes galore.
That needs to be ignored and forgotten for Game 2.
All in all, Smith didn't have a terrible Game 1. He had been searching for consistency all year long and it seems to have finally come together for him, as he's in that range of 10-12 points every night. Smith also added six rebounds that played a big part in keeping the game close. But the gaffe is what he'll be remembered for in this series if he can't shake it off and perform at an efficient rate throughout the rest of the series.
If JR comes out on fire with his shot, it could be another unforgettable moment in the career of the frustratingly-lovable sharpshooter.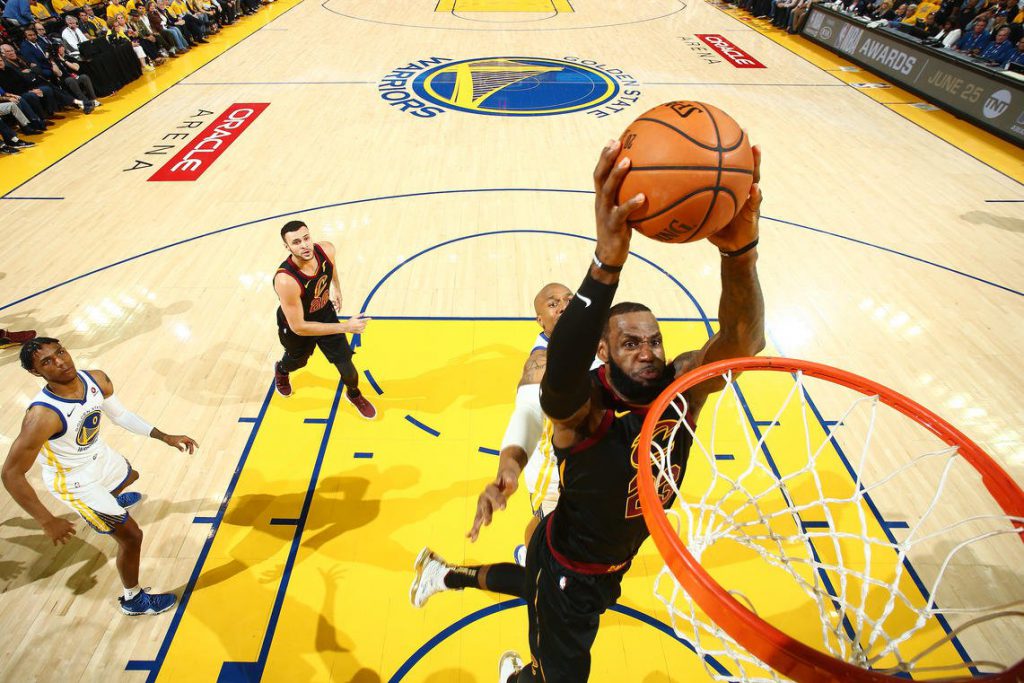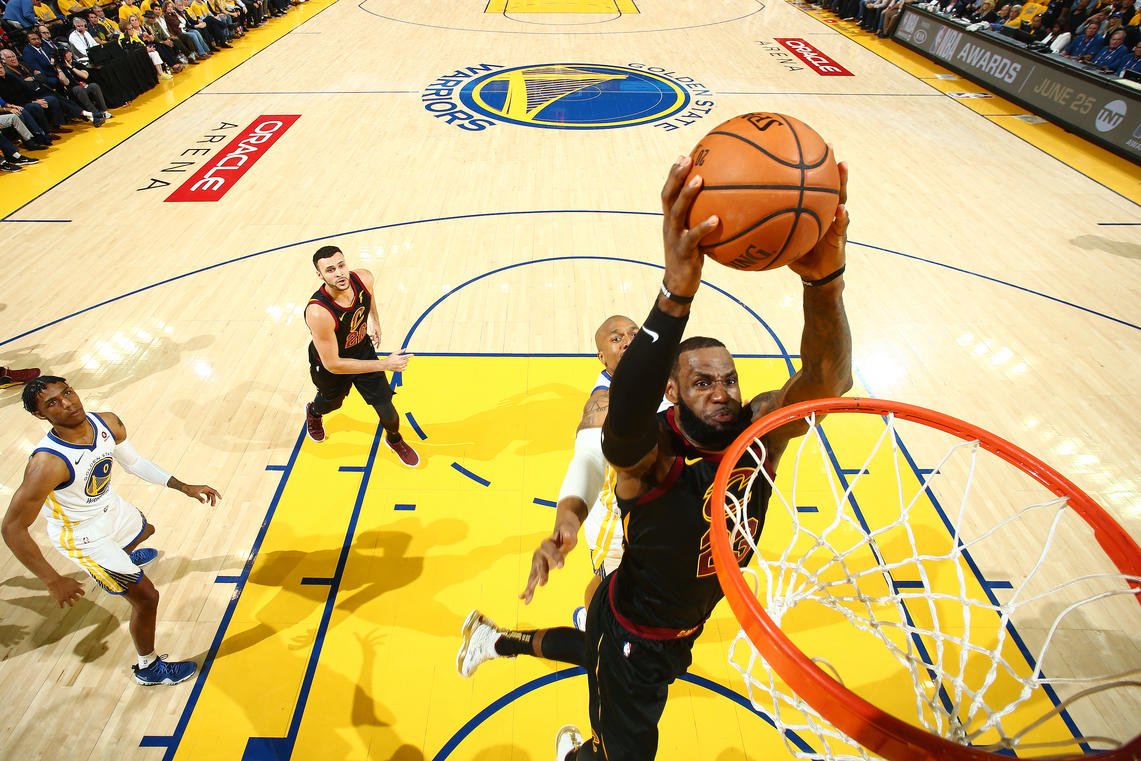 2. LeBron Looks To Create New Rungs On The Ladder Of Greatness- How does one top the Game 1 performance LeBron James had on Friday? That's a tough question.
But I'd be lying if I said that there isn't a way LeBron will find to top it.
It's what he's done all postseason long. Heck, he's done it all season long and it's been done his entire career. There's always something done on the floor by James that leaves you saying "I've never seen that before." or "Wow, how did he do it again?". It's just the way LeBron has operated since entering the league in 2003. He always finds a way to amaze the world.
After playing the entire 48 minutes in Game 7 against Boston to get to the NBA Finals, a performance in which he was one assist shy of a triple-double, he posts the best scoring total of his playoff career in another 48-minute night. That's insane to even think about.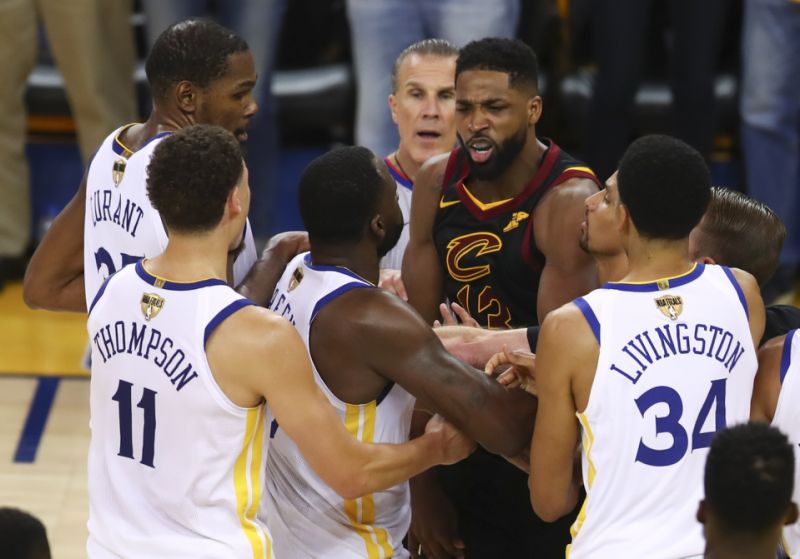 3. Use Draymond's Temper Against Him- One thing the Cavs can keep an eye on is Warriors forward Draymond Green's temper issues. Green is a known hot-head in the NBA and may be the worst at controlling his emotions when the spotlight turns on. It seems to be something Green embraces while winning, as he was on Friday with the excessive celebrations near the end of overtime. Just don't have a camera near him when times are not as ideal for Green, as his attitude with the officials and opposing players becomes volatile.
The 2017 Defensive Player Of The Year has been the most efficient he's been since this Finals saga between Cleveland and Golden State started four years ago. He's flirting with averaging a triple-double and continues to be the energy source for the team when they need a big run.
But, Green does have four technical fouls in these playoffs after his hard foul on LeBron James just minutes before halftime. That puts him three away from a suspension. Cleveland has had his poor anger management pay off in their favor previously, most notably in 2016 when Draymond was suspended for Game 5 due to his antics. Could it happen again?
It isn't the blueprint on how to win a game but it could lead to future success should the Cavs rattle Green's mindset in this series.

NEO Sports Insiders Newsletter
Sign up to receive our NEOSI newsletter, and keep up to date with all the latest Cleveland sports news.