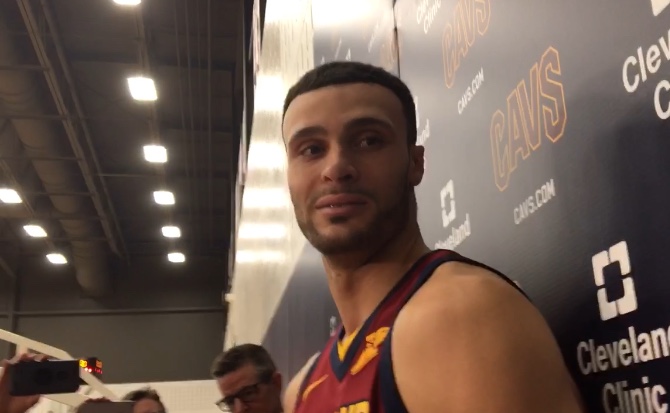 CLEVELAND– Larry Nance Jr. has been wearing No. 22 for most of his life. But when he got traded to the Cavaliers at the trade deadline, that was no longer an immediate option.
Larry Nance Sr.'s No. 22 was retired by the team and is hanging in the rafters of Quicken Loans Arena. While there was some speculation that Nance Jr. would get to don his father's number, he instead chose No. 24, saying he didn't want to see the jersey come down. On Wednesday after practice, Nance Jr. did say the topic would be revisited this summer.
But now, after discussions with the league, Nance Jr. will wear the number beginning next week.
"I'm thrilled," Nance Jr. said Thursday, before the Cavs' game against the Wizards. "I've been wearing 22 my whole life and to get to wear it for the Cleveland Cavaliers is beyond a dream come true."
Nance Sr.'s jersey will also remain in the rafters.
"The guys with the Cavs and the league have done a great job and kind of granting my wishes, and I guess kind of fulfilling a dream. I'll be wearing No. 22 from here on out," he said. "My dad's jersey will get to stay retired in the rafters, so, I couldn't be happier with it."