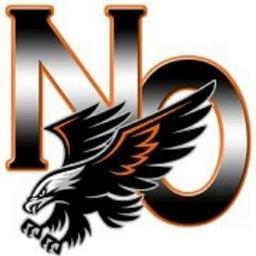 NEO Sports Insiders sent a questionnaire to Coaches from around the area, these are the coaches' responses.
Team name: North Olmsted Varsity Softball
Coach name: Cassie Gaye
2017 record: 4-18
How is this season's team different from last season's?
Our team graduated 4 starters, those positions including 1st base, pitcher, 3rd base and short stop. So the infield will look much different this year! Junior, Abby Rigda, will become the starting pitcher.
What are your team's strengths?
Senior, Cassie Burkey, will be returning as catcher. She is a 4-year varsity player looking to put up big numbers at and behind the plate. Senior, Grace Laurenzi, is looking to lead the infield this season. Juniors, Abbey Healan and Alex Balson are two of the best outfielders in the program and they are looking to defend the outfield again this year. Junior power hitter, Zinta Frigic, will be back in the line-up likely hitting in the 3-4 spot. Lefty-junior, Jessie Varnis, will look to inch her way back into the infield and continue helping her team in the batter's box. There will be outstanding leadership and spirit moving up from last year's JV squad from Gina D'Onofrio, Abby Rigda, Peyton Payne, Marie Wyman, and Erica Wagner. The freshman coming in have outstanding drive and spirit. Mixed with the sophomores, they make a great addition to the program, pushing and competing with the older girls every day.
What are your team's weaknesses?
Our biggest weakness is our lack of varsity experience with pitching. We have one junior pitcher moving up from JV and two freshman pitchers who are fairly new to the skill.
How does the conference landscape look?  Who are the teams to beat in your conference?
Amherst, Midview, and Avon have been the teams to beat in the recent years in the conference. Last season we had some very close games with Olmsted Falls, Westlake, Berea-Midpark, and North Ridgeville. Our biggest goal is to compete until the very end in those games and hopefully come out on top!
Who are the key leaders on your team?
Senior, Cassie Burkey, is our most experienced player on the team. The junior class has a great deal of leadership that Cassie will be able to work with to lead this team to a successful season.