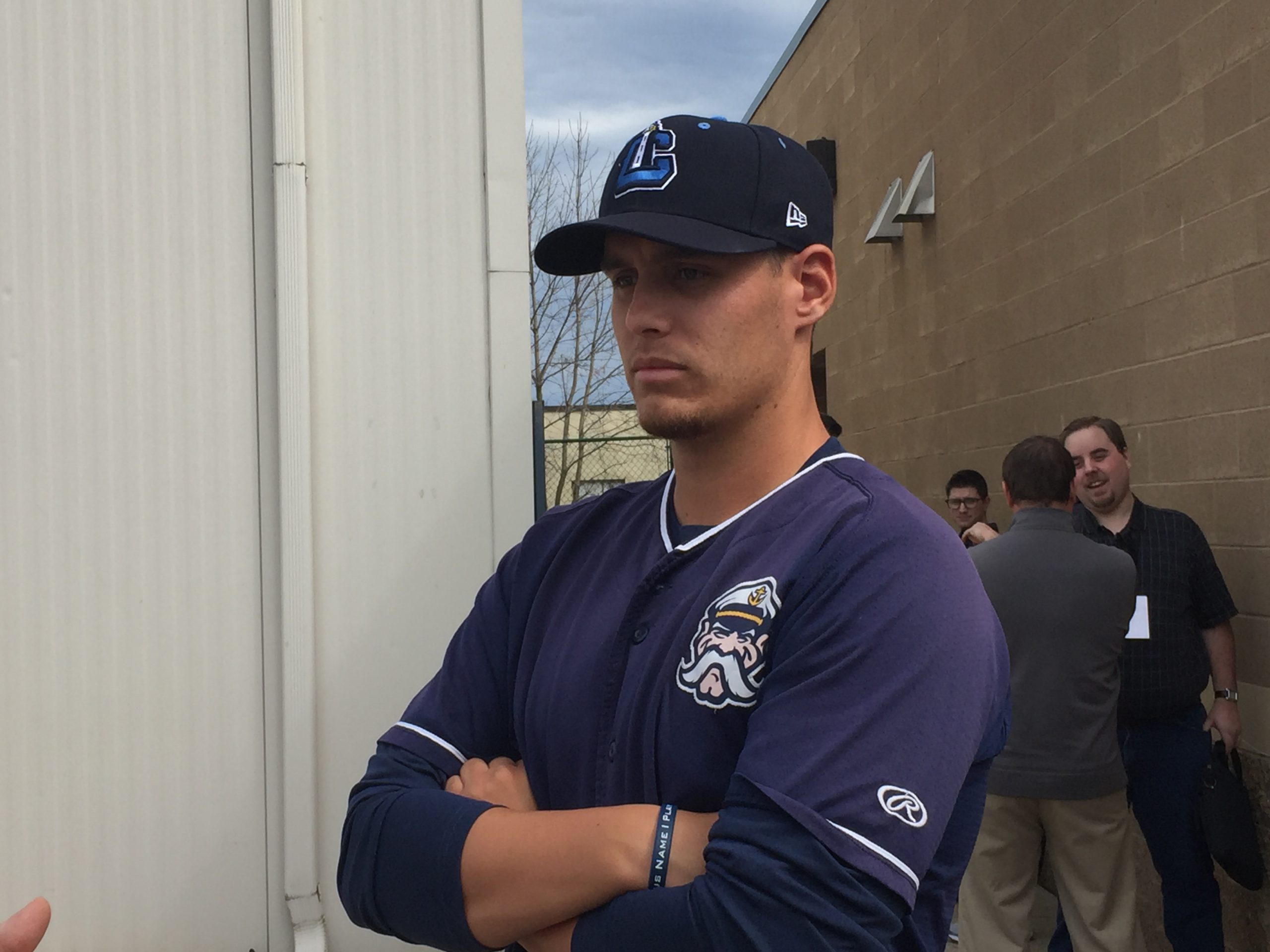 The Lake County Captains returned home for the first time of the 2017 season for their home opener.
They continued their away and home series against the Dayton Dragons which the Captains swept Dayton to start off the season 2-0. However, Saturday was another story as they lost their first game of the season by a final score of 7-3.
From start to finish, things did not go well as planned for the Captains on both sides in front 6,207 fans in Classic park. Here is the three takeaways from tonight's Captains loss.
3. Dragons clunks Brady Aiken
It was not Brady Aiken day as he pitched a short outing for the Lake County. The 20-year older left hander pitcher who was selected by the Cleveland Indians in 2015 finished tonight's game four inning pitched giving up two earned runs, six hits, walking three batters and five strikeouts.
Dragons T.J. Friedl started the game with a double to left, scored from Jose Siri hit which he single to deep center. Then in the second inning, Luis Gonzalez advanced home from a wild pitch.
Aiken said after the game, he didn't beat himself up because it's just only the first game and knows have to work harder in the future.
2. Bats stayed quiet
Despite Lake County recorded eight hits scoring three runs, the Captains bats couldn't keep up with Dragons starting pitcher Wennington Romero in the first five innings. With that, Romero finished the game with striking out nine giving up two runs which came in the fifth inning working six strong innings including giving up four hits.
3. No Luck For Todd Isaacs
Before entering tonight's game, the shortstop started the season on a good night. last night, Todd homered twice in the season opener against Dayton. Hit his first long ball in the first inning and homered again in the sixth inning in the Captains 9-1 win.
However, tonight Todd Isaacs was one of the victim on Wennington Romero's list. He went one for four with a single in the forth with a stolen base. Todd still holds a .333 batting average.
The two teams go at it tomorrow for the series finale as first pitch is set for 1:30

NEO Sports Insiders Newsletter
Sign up to receive our NEOSI newsletter, and keep up to date with all the latest Cleveland sports news.