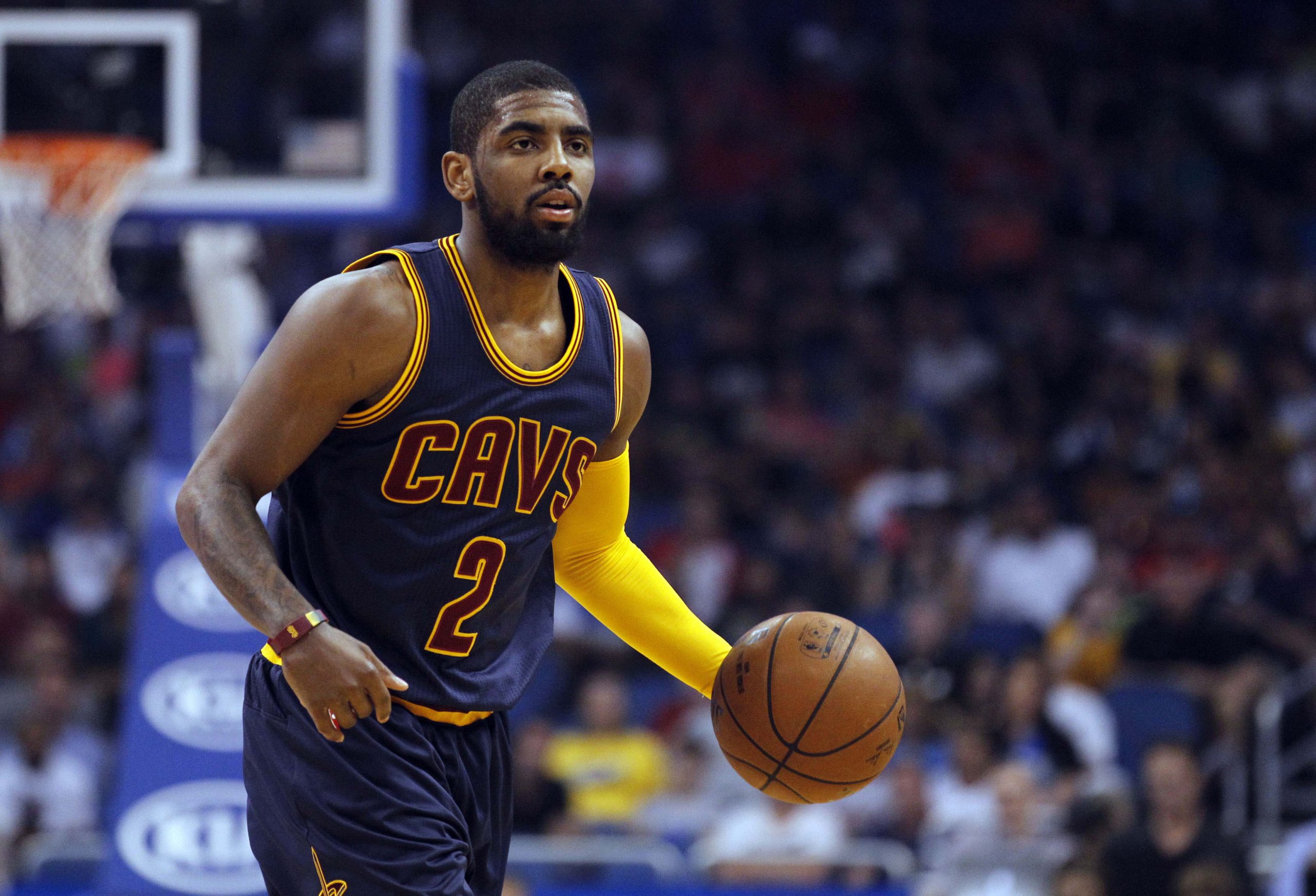 Now that it's truly official that Kyrie Irving is no longer a member of the Cleveland Cavaliers, the former first overall pick is speaking out in a video posted earlier today about his feelings leaving the city he called home for six years.
"You understand the magnitude of decisions you make in your life can effect a lot of people at once," Irving said. "When you get to that point, you understand the best intentions for you, and how you want to accomplish it, that moment comes, and you take full advantage of it."
Irving asked to be dealt from the Cavaliers back earlier this summer, and while it took about a month to make it happen, the team was finally able to get a deal done with the rival Boston Celtics.
The guard stated in the video that he simply wanted 'to he happy,' and his desire to moving clubs was wanting to be a better player.
"There are no other ulterior reasons than wanting to be happy, and wanting to be somewhere where it's an environment where it's conducive to you, maximising your potential, as a human being and as a player perfecting your craft," Irving said.
"I put a lot of hours in, and a lot of work, trying to accomplish things I have dreamed about since I was a kid," Irving said. "It started with not only going to Duke but getting drafted number one."
Irving did give some love to the Cavs and owner Dan Gilbert, and stated that while he was immature, he was given the chance to live a dream being the first overall pick in the draft by the Cavaliers.
"Dan Gilbert and his ownership group, Nate Forbes, and also the bald guy as he likes to be called, and their families, and Dan Gilbert actually put in the draft call which is awesome, and they took a chance on a 19-year-old kid that was coming off of a stubbed right toe, and being in a very very immature place at the time," Irving said.
As far as his time with the Cavs, while it appears to all that it ended with sour grapes on Irving's part, in the video he expressed nothing but gratitude for his time in Cleveland.
"I spent part of my life and my years in the NBA in Cleveland in such a great environment, being there from the start in 2011 and now coming to an end in 2017, which is still crazy in my mind," Irving said.
"I just want to say to all the individuals I've met in that six-year span, and I don't say it like this is ending friendship or anything like that, but you guys understand how much those moments meant to me, because it matters, and I care."
While many fans were upset over the issues that ended up with Irving leaving the Cavs, many didn't take to the measures of burning jerseys or burying Irving on social media as has been done so many times before with players.
Instead many said 'thank you' to the guard who made the eventual game winning shot over Steph Curry in game seven of the NBA Finals in the win that finally brought the city a title.
"As guarded as I am, and everyone says I have a wall up, spending two minutes or five minutes asking anyone about themselves is truly what I care about," Irving said. "To be able to share those moments with everyone in Cleveland, everyone in Ohio, and doing something that was an unbelievable experience, I still can't believe the feats that we reached in a six-year span."
"I am truly grateful and I am thankful, this is a special video to strictly to Cleveland, and all of those who are finding that self love, and that's what I am here to bridge the gap for."
Irving stated the 4 minute 30 second video was dedicated to the city of Cleveland, again showing love for the organization that drafted him and made him a superstar over the last six seasons.
"This is a special thank you to Cleveland, I love all you guys and your support over the course of the amount of years I was in Cleveland," Irving said. "I say that, because I know the journey continues."
"There will be nothing but love that I have for the organization, and what we got to be a part of. There's some special individuals there and you guys know who you are."
Irving closed out the video with a shout out to his former teammates from the Cavaliers, again keeping it nothing but positive about the last six seasons.
"To my teammates, crazy stories, crazy experiences, unbelievable human beings," Irving said. "You know how this brotherhood goes, all love."

NEO Sports Insiders Newsletter
Sign up to receive our NEOSI newsletter, and keep up to date with all the latest Cleveland sports news.