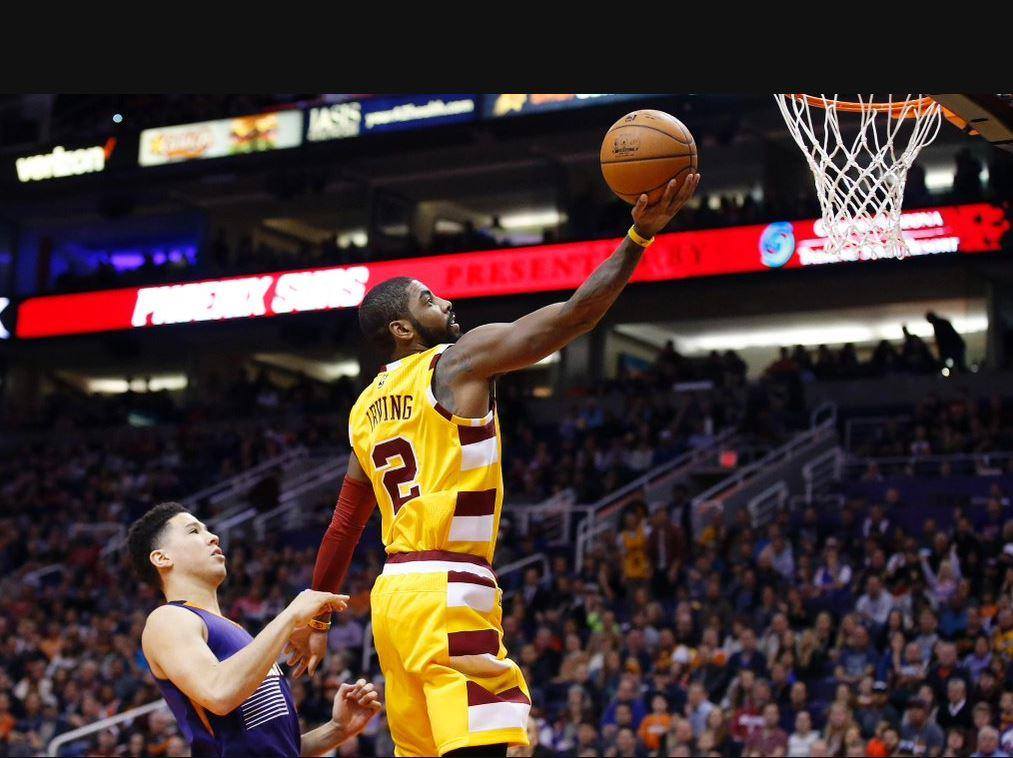 The Cavaliers followed up a rough loss in Portland on Saturday by heading to Phoenix Monday night, and bounced back, winning 101-97, in a game that went down to the wire.
The Cavs ended their two-game losing streak, as the Suns put up a fight all night long at the Talking Stick Resort Arena in Phoenix.
Head Coach David Blatt opted to start Tristan Thompson at center, bringing Timofey Mozgov off the bench.
Thompson had a productive night, hauling in ten rebounds in 31 minutes of action.
The Cavs led at halftime 60-54, and the Suns hung around until late in the fourth quarter, when Phoenix appeared to take the lead on a three-pointer from Brandon Knight, with 46 seconds to go, but it was waived off, as an offensive foul was called against Tyson Chandler.
The next possession, Kyrie Irving hit the biggest shot of the night, a three-pointer, as the shot clock expired, with 21 seconds on the game clock.
Irving scored 22 points on the night, including seven in the fourth quarter, all of which were the Cavs' final seven points of the night.
It was his fourth game of the season and he played only 24 minutes of action, but led the team in scoring.
Irving will rest tomorrow night, but told reporters he hopes it will be the last game he misses this season.
LeBron Makes History Again
LeBron James passed Alex English to move into 17th on the all-time NBA scoring list. James scored 14 points on the night.
LeBron also moved into 22nd all-time in assists, passing Stephon Marbury, with seven assists in the game.
The Cavs play the Nuggets in Denver on Tuesday night, tip-off is set for 9 PM Eastern.