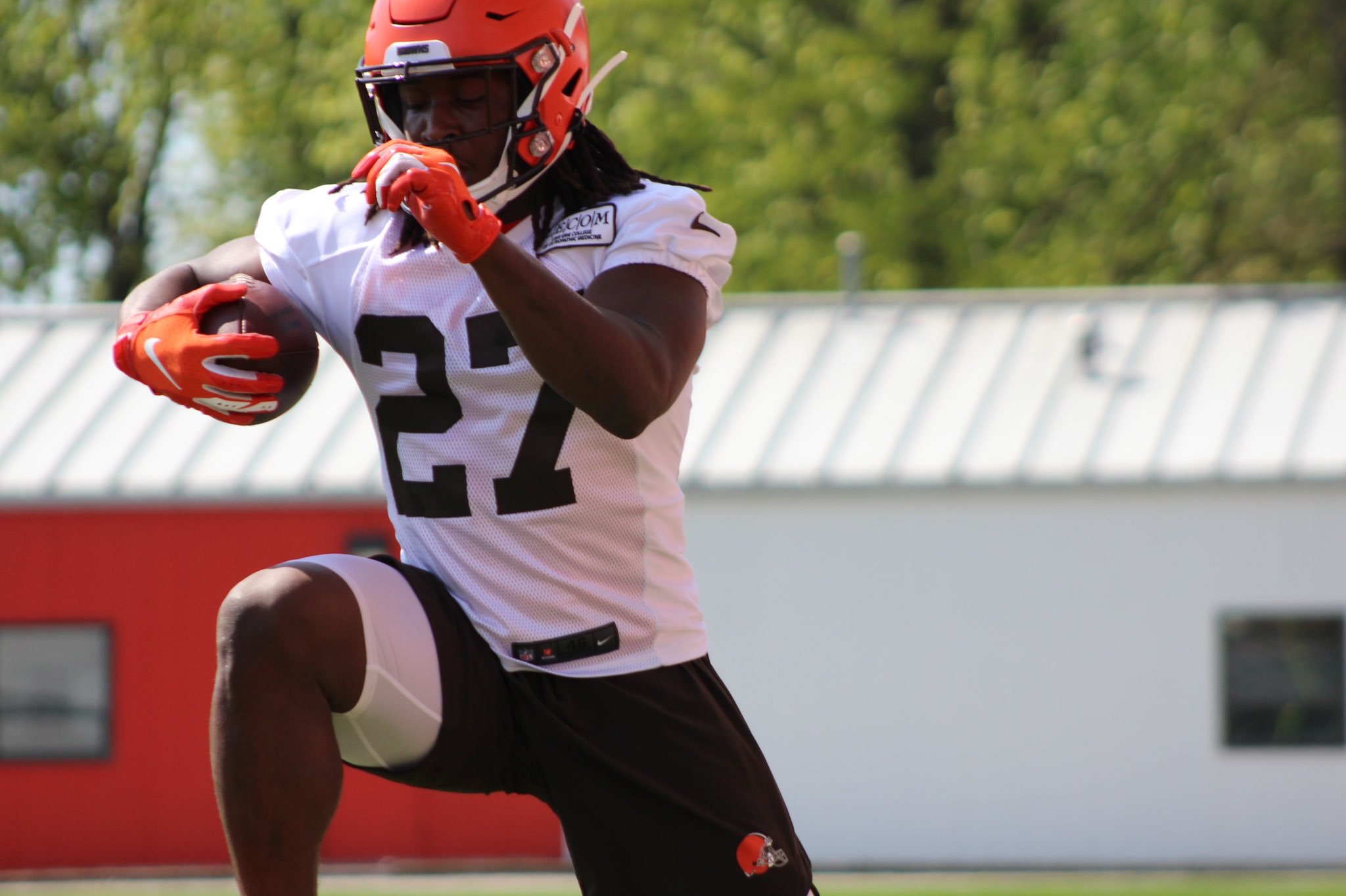 Browns fans have been waiting patiently to see what offseason pickup at running back Kareem Hunt can do for this team.
It appears they will get their wish on Sunday to see what he will add.
Hunt, who was suspended for the first eight games of the year by the NFL, is back and according to coach Freddie Kitchens 'ready to go' as the Browns again look to get their first home win of 2019 when they take on the 6-2 Buffalo Bills at 1pm Sunday at First Energy Stadium.
Kitchens said Wednesday that how the game against the Bills plays out may depend on how much Hunt plays, but there's no doubt that there's a sense of excitement of what the former Chiefs RB can bring to the Browns offense.
"Some of that is dictated by the game, but I think Kareem is ready to play," Kitchens said Wednesday.
The backup right now to starter Nick Chubb is Dontrell Hilliard, and he has seen a steady increase in his snap counts, primarily as the third-down back.
Hilliard was on the field in a couple key situations Sunday in Denver where many felt Chubb should have gotten the ball.
Now it will be interesting to see if those carries goes to Hunt, and what he can do with the ball given the chance.
Kitchens said Wednesday that Hunt being able to get in practice time with the team will help his chances to be successful on the field.
"It has helped us tremendously from the standpoint of feeling confident he knows what to do and how to do it, and it has helped him from the standpoint of being in physical condition," Kitchens said.
"It is a lot different being in shape than having endurance. The difference between having endurance and being in shape is being in shape, you can go out and run a bunch of wind sprints.
"Having endurance is what you need for football, and that is to play play after play after play and never coming off the field. He is building his endurance during the course of these last couple of weeks."
What Hunt can do remains to be seen, but if he can be as dynamic as he was in Kansas City there's no doubt that he can add a punch to a Browns offense that sorely needs it.

NEO Sports Insiders Newsletter
Sign up to receive our NEOSI newsletter, and keep up to date with all the latest Cleveland sports news.