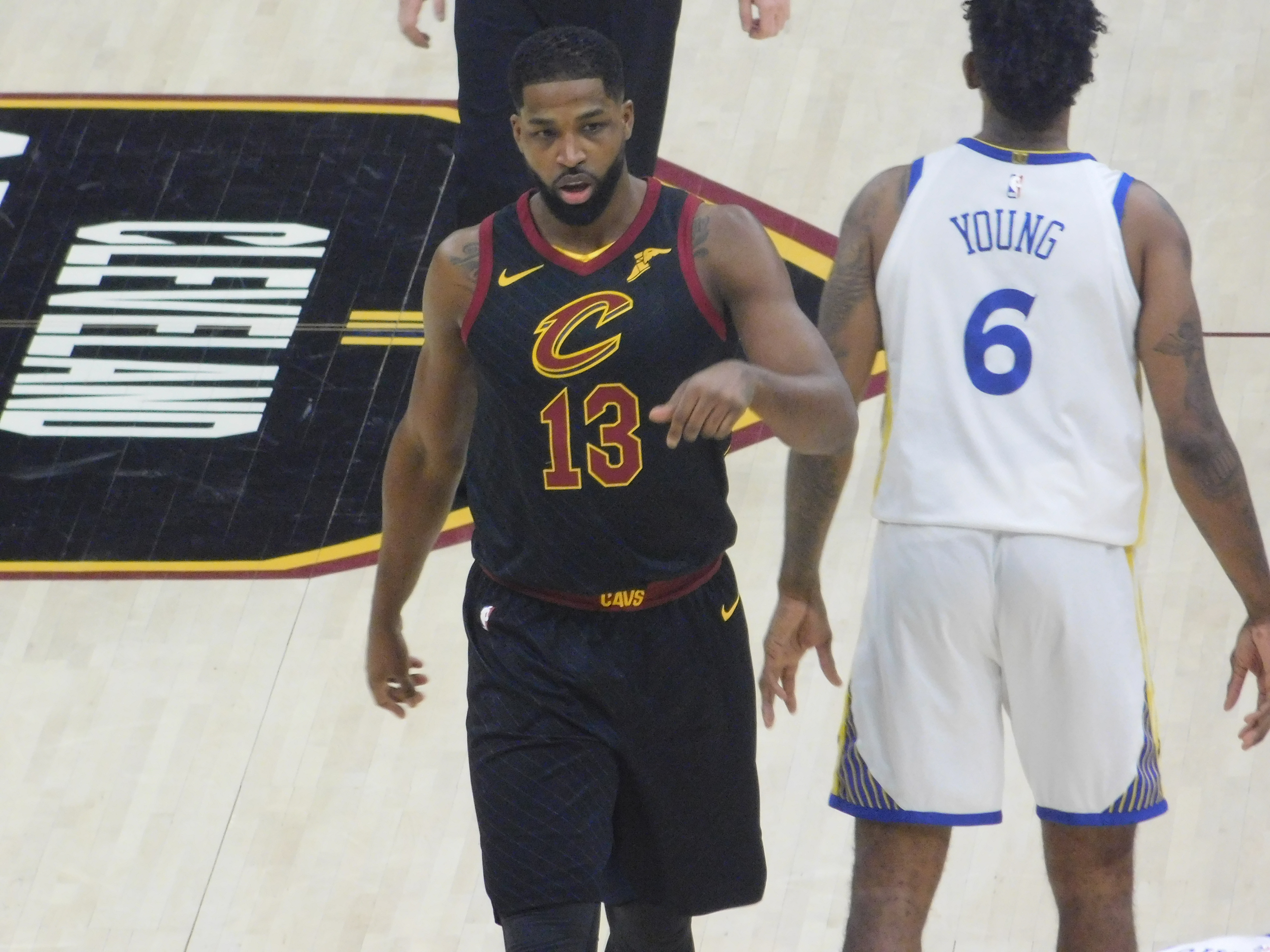 CLEVELAND, Ohio- The Cleveland Cavaliers host the Miami Heat tonight and will look to continue to straighten out their issues that seem to grow by the day. Now without Kevin Love on the floor following a broken hand, one must wonder what's running through the mind of these Cavaliers.
With that coming into the fold, here are three keys to a Cavaliers victory tonight.
1. Protect The Paint- It's almost as apparent as ever that the Cavs will be small on the court tonight. With that being said, defending Hassan Whiteside among others will be extremely difficult. That's why collapsing on the big man and pressuring him into bad decisions will be a big key to winning tonight.
If Cleveland cannot stop Whiteside, it'll be a long night.
2. Wade's World- Dwyane Wade returned last night for the Cavs and had a solid 18-point performance. Tonight should be a night that the team should defer to the sixth-man a lot.
Think about it. Wade played a majority of his NBA career with Miami and knows how to play against Erik Spoelstra's schemes. If he can get some extended minutes with LeBron and a chunk of that starting five unit, it could lead to a ton of success.
Sometimes, the obvious moves are the smart ones. Playing Wade for closer to thirty minutes is a smart one.
3. Finding IT's Flow- As many have stated on this Cleveland team in the past, they haven't found their flow or rhythm yet. Adding Isaiah Thomas into the fold surely doesn't help the process accelerate or face less bumps in the road. So for the last thirty games, the focus will be on finding Thomas' flow with the team as well as helping him find a rhythm on the court.
It's a scary thought that IT may not be ready for a full forty-eight minutes come May. To try and make sure that doesn't happen, the Cavs need to continue working different algorithms or schemes that help benefit both Thomas and the Cavaliers.