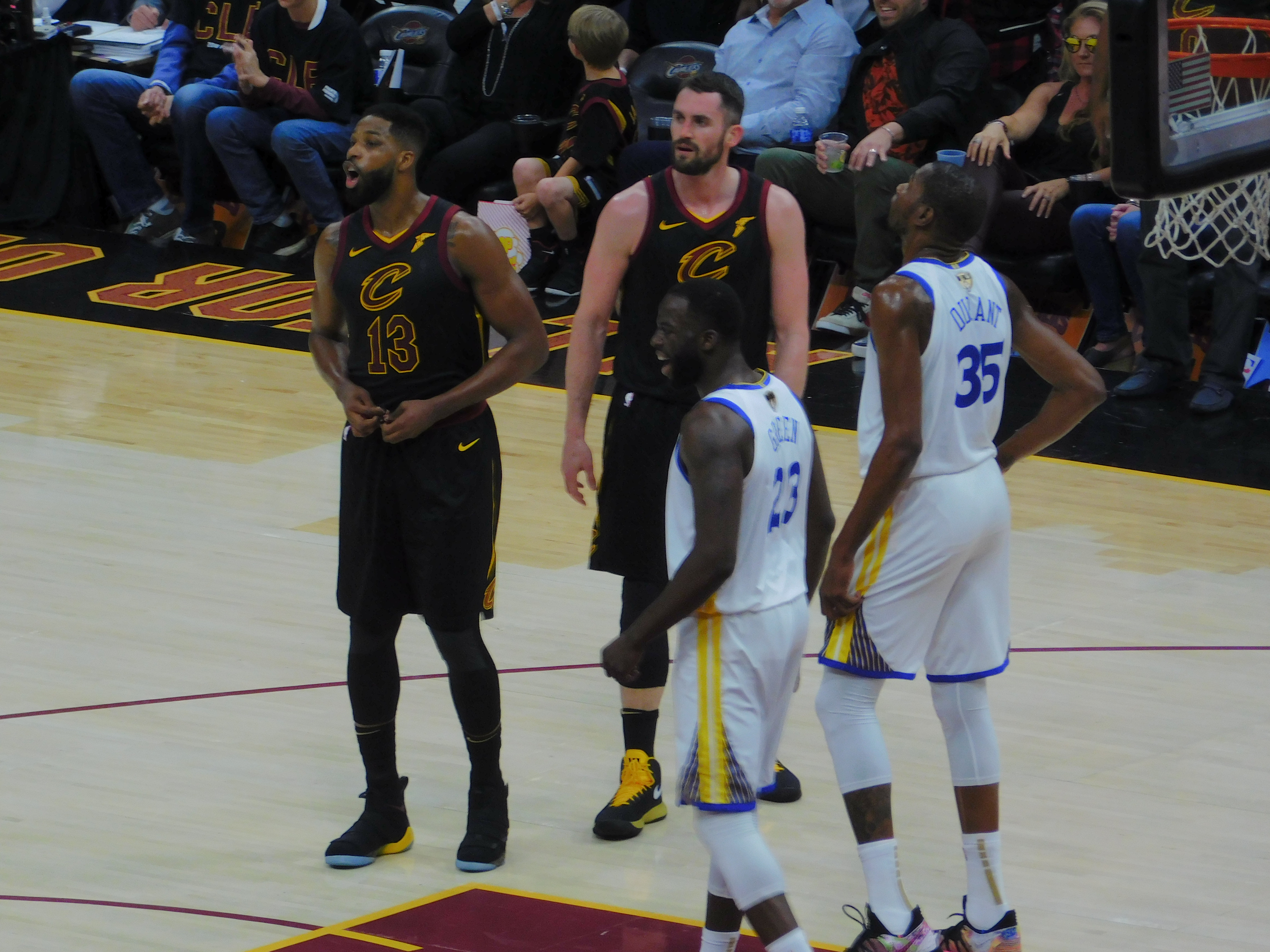 CLEVELAND— The Cleveland Cavaliers season came to a crashing halt on Friday night with a Game 4 loss to the Golden State Warriors.
Now, we're in the middle of LeBron James free agency speculation. And while James' future always sends the NBA into a frenzy, there's another player on the Cavs who has constantly had to deal with speculation about where he will be playing next season: Kevin Love.
Ever since Love arrived in Cleveland in 2014, trade rumors have surrounded the power forward. But regardless of what the future holds for Love, he made it clear where he wants to play next year as trade rumors once again pick up steam.
"Anything is possible," Love said. "People have been saying that for the past four years. I knew that question would come, but I like to be here. I've always said that. I always wanted to be here. Always wanted to win here. But as you know, it's probably going to come up. It always does."
Love averaged 17.6 points and 9.3 rebounds per game this season, his second best stat line since he joined the Cavaliers. In the absence of Kyrie Irving, Love quickly emerged as the Cavs' second scoring option alongside James.
And while no one knows James' future plans yet (not even him), Love obviously has a preference and wants to continue his career alongside the superstar.
"It's something where I'm sure he will spend time with his family and when that times comes to make a decision, he will be in a good frame of mind," Love said. "Obviously, I'd love to play with LeBron the rest of my career, but that will be a choice that he makes."
Love on his name always coming up in trade rumors, and whether he expects to be back in Cleveland next season: "Yeah, I mean, I'd hope so. I've always said that. I always wanted to be here. Always wanted to win here. But as you know it's probably going to come up. It always does" pic.twitter.com/fl5Z9S3rqW

— Ashley Bastock (@AshleyBastock42) June 7, 2018