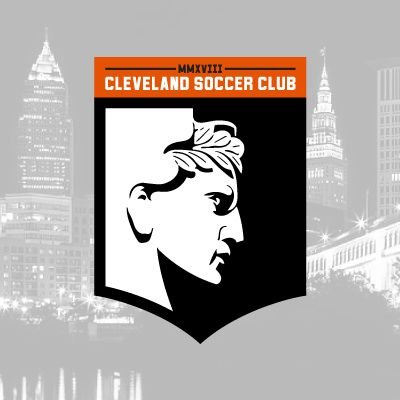 Match five for the orange and black was a tough one as Cleveland SC fell  to the visiting Fort Pitt Regiment. Fort Pitt Regiment struck early when Joaquin Vincent Franch put a clean shot past Mikal Outcalt in a scramble following a Regiment corner kick.
A mid-half free kick got the best Cleveland SC again as the home squad couldn't track a cross to Anthony Virgara. The Virgara-McDyer connection got the best of the Cleveland SC defense again in the second half following another Fort Pitt corner kick.
Danny Rupel scored a consolation goal in the 90' to bring the final score to 3-1. Sunday's result brings Cleveland SC back down to Earth after going unbeaten in their first four matches without conceding a goal.
Here is the minute by minute breakdown brought to us by Cleveland SC .
First Half Highlights
Cleveland SC had a sloppy start to the match, being outdone by two Fort Pitt Regiment set-pieces and missing a couple golden opportunities to score, including a penalty kick saved by Regiment goalkeeper Scott Risler.
3' A misplayed pass by McGivern gave the Regiment a path to goal that was initially defended well by the Cleveland SC backline, but the ball deflected out for a corner kick. A Fort Pitt header put the ball in no-man's land for Vicent Franch to tap past Outcalt.
6' A pass down the left flank found Manfut free in the opponent's penalty area. The Cleveland forward's touch drew contact from the Regiment defender, causing a penalty kick for Manfut. Regiment goalkeeper Risler guessed correctly and saved Manfut's penalty attempt to keep the score 1-0.
11' Vinny Bell drew a foul 10 yards outside of the Regiment penalty area to set up a free kick chance for Suljevic. The Cleveland SC midfielder's shot bounced directly to Risler.
13' Franch nearly had his second of the match following a well-placed cross from Lucas Godinho. Ian Larson intervened at the last second before Godinho's shot to relieve the pressure.
19' The Regiment's Max Flick blasted a shot off the post from the left channel after receiving a ground pass from his teammate following a free kick.
21' Vinny Bell was unlucky to score after winning the ball off a Cleveland SC corner kick. Bell brought the ball to his feet for a volley that beat Risler but was cleared at the goalline by a Fort Pitt defender.
24' Cleveland SC conceded their second goal from a set-piece, this time Anthony Virgara heading a Matthew McDyer cross into the net. The initial free kick found McDyer at the far post, and his volley Virgara wide open in front of goal.
31' Dan Koniarczyk finessed a rebounded chance from the top of the box left of Risler, but the shot bounced off the left post and out of reach of a charging Antonio Manfut.
43' Another chance for Cleveland SC went over the goal as Vinny Bell's headed shot from a Declan McGivern header soared just over the crossbar.
Second Half Highlights
Cleveland SC responded to their sluggish first-half with a couple hard fouls in the opening minutes but conceded a goal from an early corner kick to put the match out of reach for the home club.
48' A hard challenge from Cleveland SC defender Coletun Long warranted a yellow card early in the first half. by
52' Play stopped to tend to an apparent injury suffered by Fort Pitt Regiment forward Lucas Cannineu, who was replaced by Michael Horgan in the 55'.
56' Chris Cvecko earned a corner kick for Cleveland SC. The ensuing kick from Mike Derezic was caught by Risler.
59' Fort Pitt's third goal of the match once again followed a set-piece corner kick. For the second time in the match, Matthew McDyer found Anthony Virgara in front of net for an easy tap-in.
70' Chris Cvecko created an excellent chance for himself after winning the ball off a defender in the final third to set up an uncontested shot down the right flank. Cvecko's shot skidded across the goal and out of play.
80' Suljevic nearly found substitute Danny Rupel streaking toward goal, but Risler stepped forward to deny the chance.
85' Frustrations boiled over late in the half after Anthony Virgara received a yellow card for a hard challenge.
90' Cleveland SC avoided being shut out by scoring a late goal via substitute Danny Rupel. Rupel was played through the line by a flick from Timmy Williams and slotted his shot past Risler, who was well off of his line.
Goal Summary
3' Joaquin Vicent Franch
24' Anthony Virgara (Assisted by: Matthew McDyer)
59' Anthony Virgara (Assisted by: Matthew McDyer)
90' Danny Rupel (Assisted by: Timmy Williams)