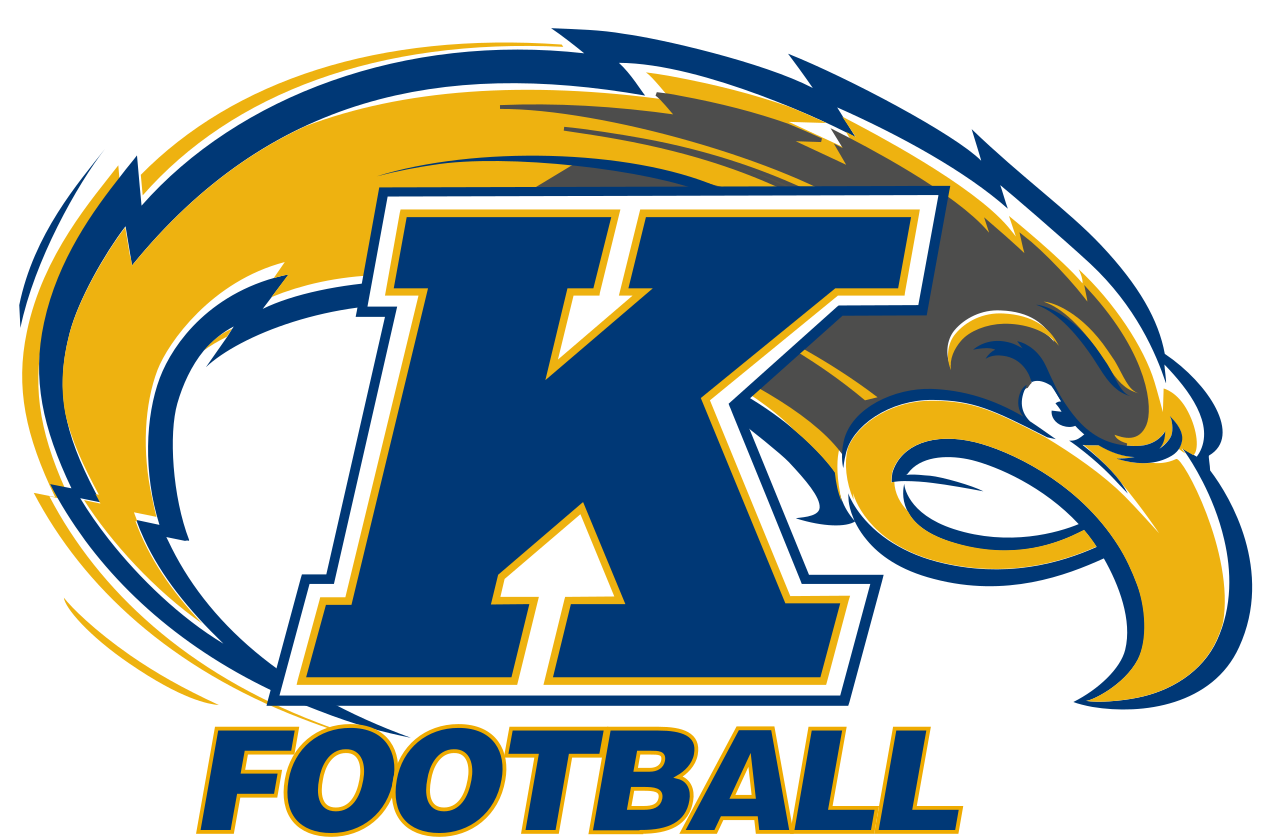 By: Dan Lukas
KENT, Ohio- The Kent State Golden Flashes begin their 2017 football season the hardest way possible on September 2nd against the reigning National Champions, the Clemson Tigers. Obviously, this will be a very tough game against a high-powered Clemson team. However, if the Golden Flashes are able to hang around and compete with the Tigers, they'll be able to compete with everyone in the MAC.
How Last Season Went
Kent State had another disappointing season last year finishing at 3-9 and once again not making a bowl game. The biggest problems for Kent State came on the offensive side of the ball, as they once again struggled to move the ball through the air. It has been several years since Kent State has even been able to hit the 1,700-yard mark for passing and last year finished 125th in passing efficiency, averaging just 142 yards a game. If Kent State wants to find success this year, they will have to be able to air the ball out.
The Kent State defense was the true strong suit of the team, ranking 27th in the nation by allowing only 350 yards per game. The defense for Kent State was able to keep them in a good amount of their games, especially in conference play. Of their six losses in conference play, three of them came by less than a touchdown. Expect the Kent State defense to once again be very talented with a senior-led secondary.
Players to Watch in 2017
RB Justin Rankin, Soph. – Despite battling through injuries his freshman year Rankin was still able to produce a successful first-year campaign. Rankin rushed for 511 yards and three touchdowns. Rankin was also the team's best receiver, leading the team in both receptions (28) and receiving yards (335). Rankin not only was an offensive juggernaut for the Golden Flashes he also was the team's kick returner, averaging 23 yards per return. Rankin should take a big step forward this season and build on a successful freshman year. Expect Rankin to be one of the top offensive performers in the MAC this upcoming season.
QB Nick Holley, Sr. – Holley was moved from the slot to quarterback in the last year's conference opener and sparked instant offense into the team. While Holley only threw for 868 yards and four scores he produced a lot of offense on the ground. Holley was the team's leading rusher last season rushing for 920 yards and ten scores, before suffering a knee injury in Week 11. Despite this Holley is expected to be fully ready and will remain as the starting quarterback. While Holley will not tear defenses' apart with his passing skills he will be able to burn them on the ground. With the combination of Holley and Rankin in the backfield together expect a very high-powered rushing offense from the Golden Flashes this season.
CB Jerrell Foster, Sr. – Foster will be the leader of a very strong secondary for the Golden Flashes. The All-MAC performer looks to build on a very strong 2016 campaign in which he had three interceptions and 39 tackles. However, his most impressive stat would be his 11 passes broken up. Foster established himself as one of the MAC's top shutdown corners last season and will look to improve on that this season. With the departure of former superstar safety Nate Holley, expect Foster to take over the role as leader of the defense.
DT Jon Cunningham, Sr. – Cunningham will be tasked with plugging up the middle for a Golden Flashes' defense that looks to stop the run. Last years' defense was very inconsistent at times when it came to stopping the run and Cunningham looks to put a stop to that a create a powerhouse front for the Golden Flashes. Cunningham has been one of the top defensive performers in each of his three seasons at Kent State. He is coming off a very strong season last year in which he had 34 tackles, with 4.5 of those being for a loss, one sack, two forced fumbles and one fumble recovery. Cunningham wreaks havoc on offensive lines and will look to continue to do the same this year. Expect another strong season out of Cunningham and an improved Golden Flashes run defense this season.
Storylines to Watch
Passing Offense – As stated previously Kent State has greatly struggled to get any offense going through the air these past few seasons, last year being one of the worst averaging just 142 yards per game through the air. With Nick Holley behind center again this year look for him to improve his passing skills and eclipse that 1,000-yard mark through the air. Kent State will be able to generate a lot of offense rushing through both Holley and running back Justin Rankin, this should help open the door for the play action to bolster the pass offense. If Kent State is able to generate strong numbers through the air expect for a very high-powered Golden Flashes offense.
Conference Play – Kent State played rather competitively last season in conference play. While Kent State only went 2-6 in MAC play, three of those losses came by less than a touchdown. Kent State will continue to play competitive football in conference play and with an improved offense should be able to scrap out a few more wins. With non-conference games between both Clemson and Louisville, Kent State will need to succeed in conference play to improve on last season's 3-9 record. Expect Kent State to finish at or around 4-4 this season in conference play.
Final Analysis
With Head Coach Paul Haynes in the final year of his five-year contract, expect a highly motivated Kent State team looking to help their coach win more than four games in a season for his first time. With Nick Holley behind center full time, this season and more playmakers around him expect the Kent State offense to score at will, especially in conference play. With Haynes' defenses being consistently good, the success of the 2017 Golden Flashes relies heavily on the offense. If Kent State is able to survive their brutal non-conference schedule, expect them to be very competitive when they begin in-conference play.

NEO Sports Insiders Newsletter
Sign up to receive our NEOSI newsletter, and keep up to date with all the latest Cleveland sports news.