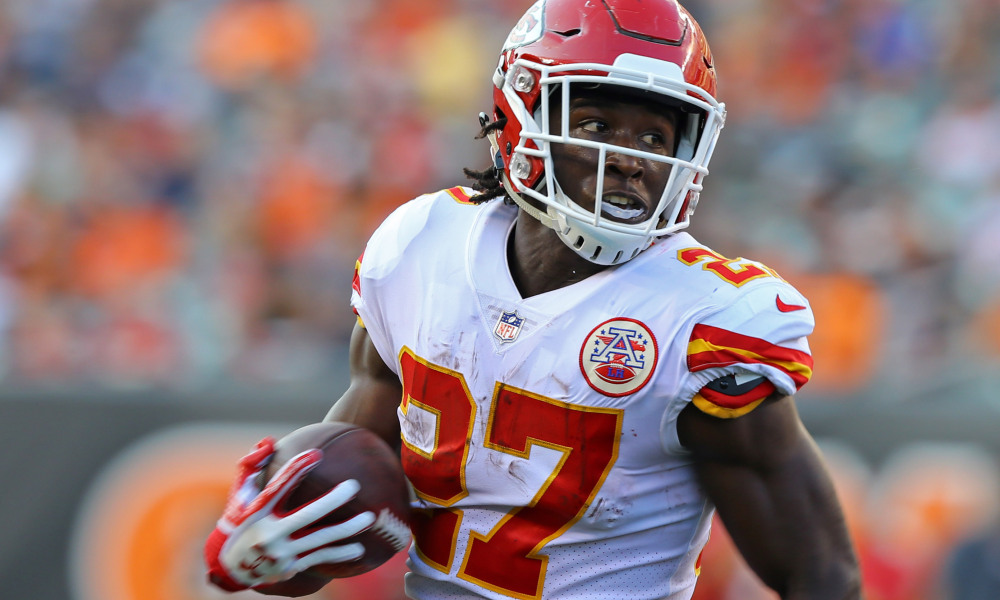 When the Browns signed running back Kareem Hunt a month ago, they did so knowing a suspension was looming. On Friday, the NFL officially announced that the former Kansas City Chief would serve an eight game suspension in 2019.
The punishment comes following Hunt's involvement in a physical altercation with a woman at a downtown Cleveland apartment building last February. The incident was caught on video and eventually released to the public by TMZ in late November, which led to Hunt being released by the Chiefs. While he was never charged for the situation, league acted independently in disciplining Hunt, as they've done on numerous occasions in the past.
In a statement through the team Hunt once again apologized for his actions and made it known that he would not appeal the league's decision.
"I want to again apologize for my actions last year," the statement began. "I know that my behavior hurt a lot of people, and I again apologize to them. I respect the league's decision on discipline and I appreciate the time I spent with Commissioner Goodell last week. I'm grateful for my time with the Browns over the last month and thankful to all the people in the organization that have welcomed me. I also appreciate the support I received from my union through this process. My commitment to earning the trust of the league, my teammates, the organization and this community through my actions will continue and I understand there is a lot of hard work ahead of me before I'm able to fully return to playing the game I love."
The Cleveland native's comments echo those of new head coach Freddie Kitchens at the NFL Combine a few weeks ago, when Kitchens said that Hunt's second chance won't truly start until he earns his way back onto the field. The road to that point just got a bit longer, but it wasn't unexpected. The Browns had already anticipated his suspension falling within the 8-10 game timeframe.
Per league rules, Hunt can practice with the team through the end of training camp but cannot be present at the team facility once his suspension takes effect the first week of the season.
Now that the suspension has been made official, Cleveland has an interesting decision to make regarding backup running back Duke Johnson. On Thursday it was reported by numerous sources that the Browns were actively shopping the versatile back. Whether or not Hunt's absence for eight games or just the uncertainty about his ability to stay out of trouble deters their efforts to trade Johnson remains to be seen.
Follow: @Spencito_

NEO Sports Insiders Newsletter
Sign up to receive our NEOSI newsletter, and keep up to date with all the latest Cleveland sports news.