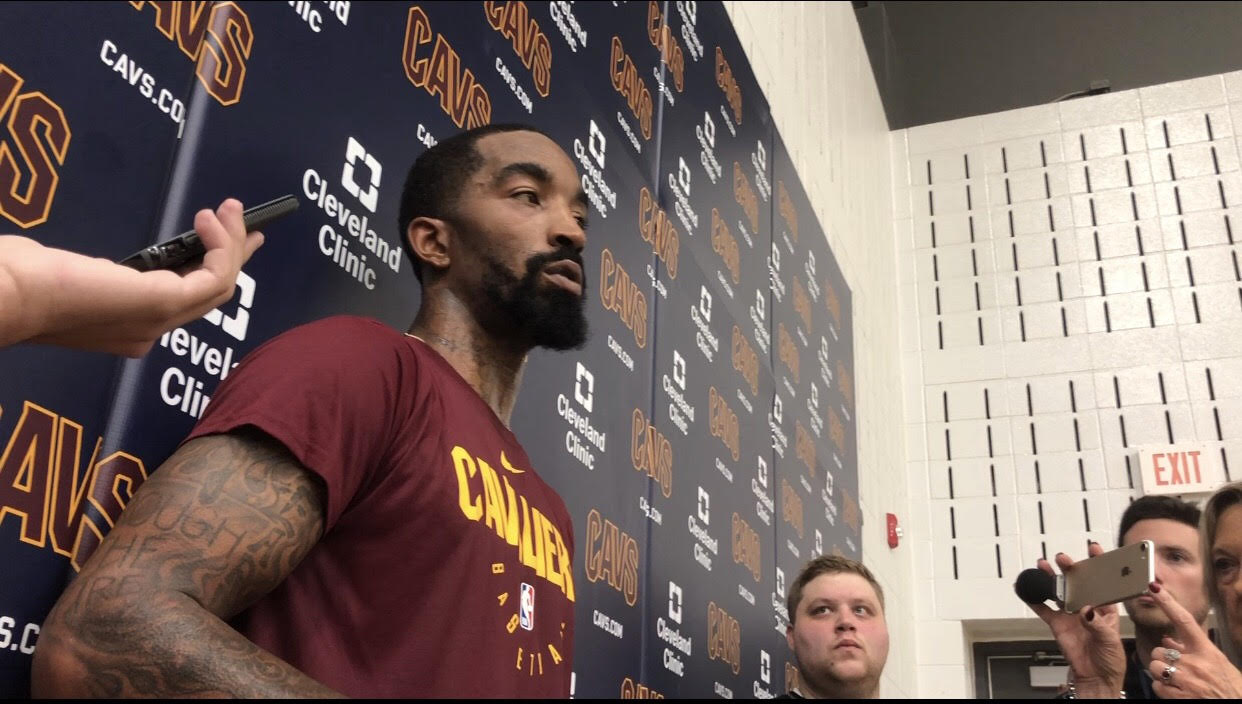 Cleveland- Everything seems to be coming up bad for the Cleveland Cavaliers franchise. They currently sit without a head coach, off to their worst start since the early 2000s and now fan favorite Jr Smith wants to be traded. Cleveland.coms Chris Fedor first reported this on Thursday afternoon.
Fedor reported that Jr Smith said he is hoping for a trade, but has yet to make an official trade demand.
The tweet comes less than 24 hours after Smith himself tweeted that he wanted to stay in Cleveland. With this news the Cavaliers can only hope to get their second win of the season tonight against Denver. Smith had sat down with Cavaliers GM Koby Altman to see if the two sides could get on the same page. Altman told Smith that if his body language and attitude didn't become more positive, that maybe Smith should step away from the team. Smith opted to stay and be more a leader inside the locker room.
"I can't do that to these fans, I can't do it to the city," Smith said. "To come from where I cam from, from pretty much nothing to Cleveland and the way the city embraced me, the fans embraced me, the relationship I have with them, I can't do that to them. It's not about me, it's not about who wants me here and who doesn't want me here, for me it's all about the fans."
Comments like these are exactly why Smith has become one of Cavs fans favorite players over the last few seasons. Fans always joke about the "gets us meter," well Cleveland Smith "gets us." The guard is in an extremely tough situation right now and said he will remain professional despite the noise outside the locker room.
Adrian Wojnarowski of ESPN also reported that the NBA is looking in Smith's quotes to see if they warrant any type of fine. The current CBA allows for players to be fined for such requests.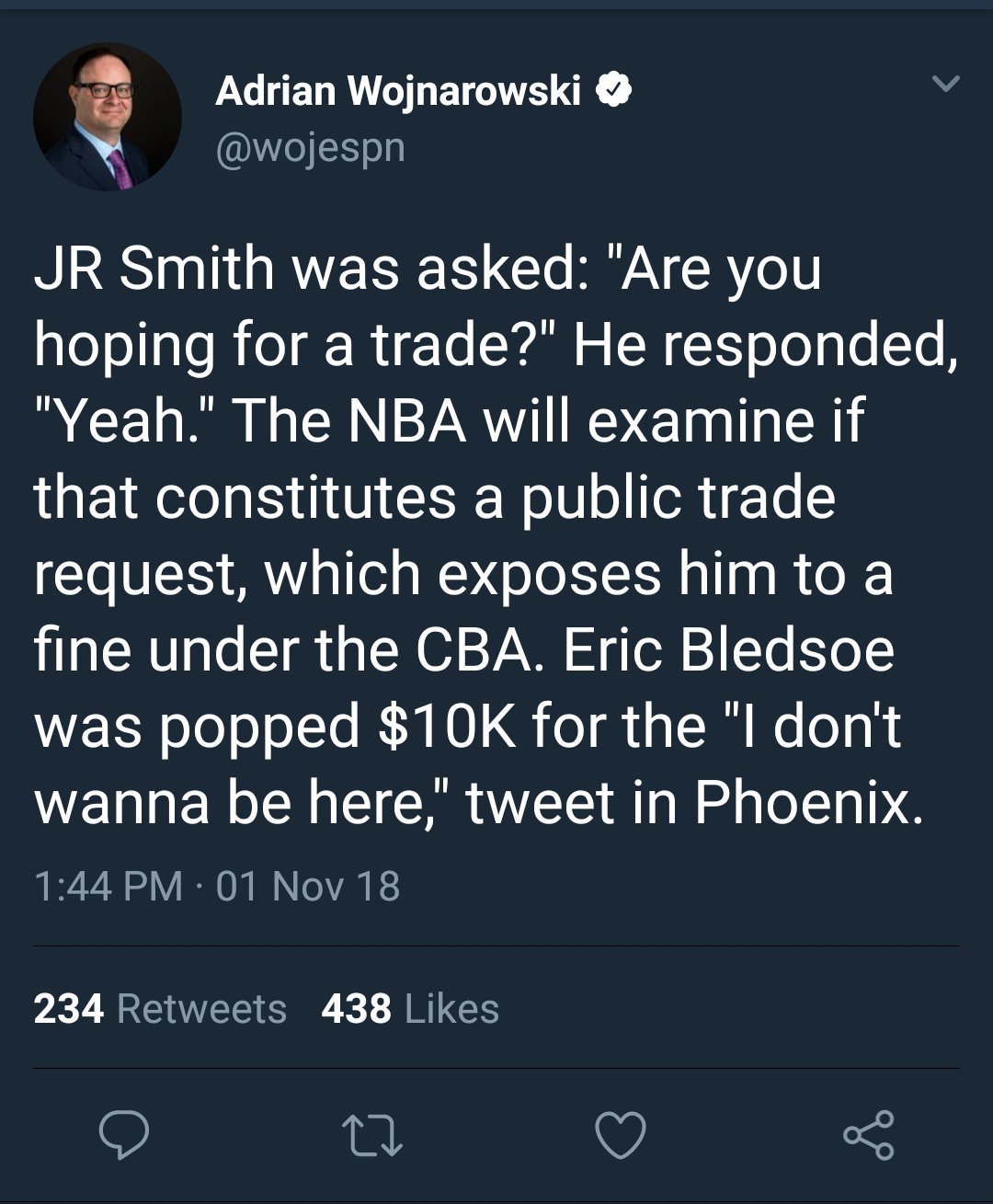 NBA commissioner Adam Silver was asked about the possibility of Jr Smith being fined Thursday day afternoon and he does not expect the league to take action. Silver mentions how fining players is usually a last resort.
Wednesday's JR Smith news…
ESPNs Brian Windhost first reported on Jr Smith's situation last night during the Cavaliers game. The initial report seemed to come at an odd time considering the Cavs were on the court, but nonetheless the report raised eyebrows.
Windhorst reported that Smith was unhappy with his recent playing time. He goes on to say that Smith considered taking time off away from the team. Again this seemed to be a lot, but it was understandable considering Smith's role with the team completely has become non-existent.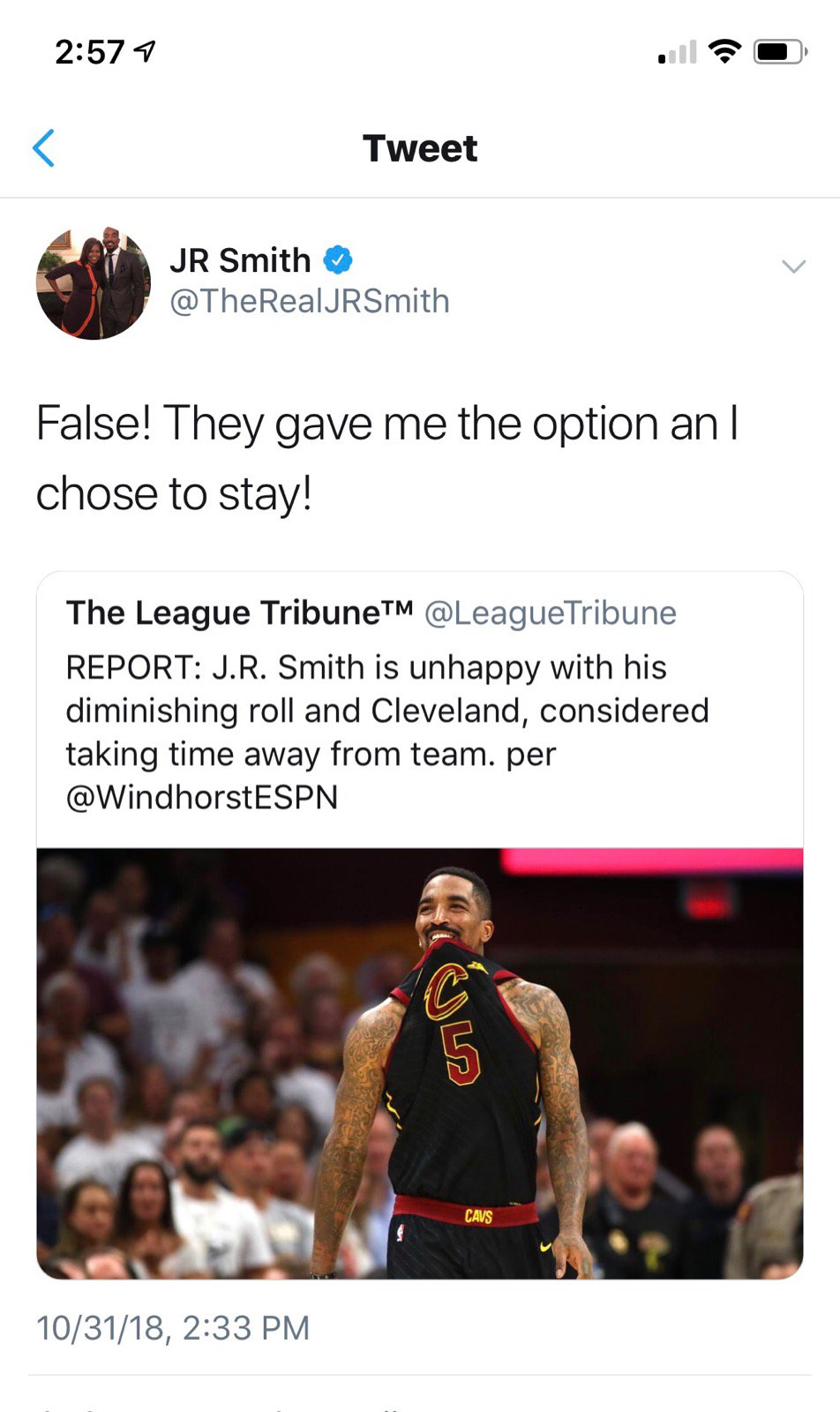 Smith broke his silence on the matter Wednesday afternoon when he took to Twitter to refute the report. As you can see in Smith's response, he calls the rumors false and claims that he chose to remain in Cleveland. Now who knows how long things will stay this way, considering the Cavaliers franchise is going in a different direction now than when Smith was initially resigned in 2016.
There have also been reports of the Cavaliers front office shopping veteran sharp shooter Kyle Korver. If Cleveland continues to shop their veterans, Smith's name could be on that gets mentioned. The front office is trying for a youth movement, so expect rumors to be flying all the way until the February 7th NBA trade deadline.

NEO Sports Insiders Newsletter
Sign up to receive our NEOSI newsletter, and keep up to date with all the latest Cleveland sports news.