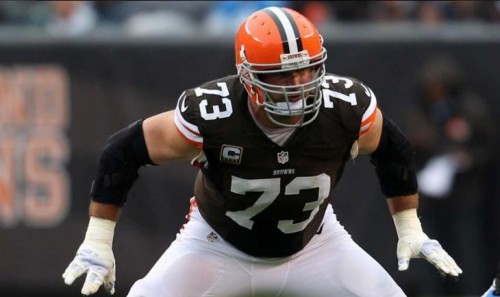 In 2011, Browns left tackle Joe Thomas signed a 7 year extension that would keep him with the team through 2018.
"There's now a very solid plan," Thomas said at the time according to an ESPN report. "Everybody in this organization is rowing the ship in the same direction — for once."
Then things changed for the worse, as they often do around First Energy Stadium. Three coaches and front offices later, the Browns haven't made much progress in the five years since Thomas signed his extension. In fact, the team is almost worse than ever.
According to football geography, the 1975 Cleveland Browns  0-9 start was the worst start to a season in franchise history—a mark this year's team is two games away from matching. It's understandable why a veteran player who has made the pro bowl every season of his career would want to get a chance at playing for a contender.
Thomas fits that bill, and the trade rumors are starting to make their rounds as the November 1 trade deadline draws near. If the Browns think it's time to move their best player, they better be certain they get a fair return.
Thomas, 31, has never missed a snap in his career. He's so durable that it makes you worry that he might be due for a injury. It hasn't happened yet, though, and the most important component for a contender besides a quarterback is someone who protects that quarterback's blind side—the left tackle.
If Super Bowl contenders call—and they should— the Browns should be able to get a first rounder for Thomas. He was still ranked the second best tackle by si.com entering the season, and it bears repeating that he's never missed a freaking snap. Plus, these are teams in the middle of their championship windows, and a proven stud tackle is worth much more to their Super Bowl chances than a late first round pick who might take time to develop.
If the price is not right, the Browns still have another couple of years to move Thomas before he could become a free agent, but his value will only decrease as he ages. As of now, Thomas can still block two pass rushers at once, but he will decline at some point.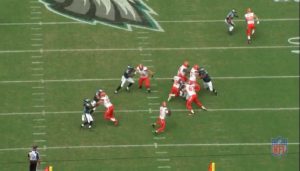 If the Browns are serious about trading Thomas, now would be the best time in terms of getting fair value. I don't think it'd be great for a young team to lose one if it's only veteran voices, but the Browns are in the asset game now. I think There are enough good teams with O-line problems (Vikings, Seahawks, Broncos) for the Browns to weasel a first rounder out of the deal.

NEO Sports Insiders Newsletter
Sign up to receive our NEOSI newsletter, and keep up to date with all the latest Cleveland sports news.