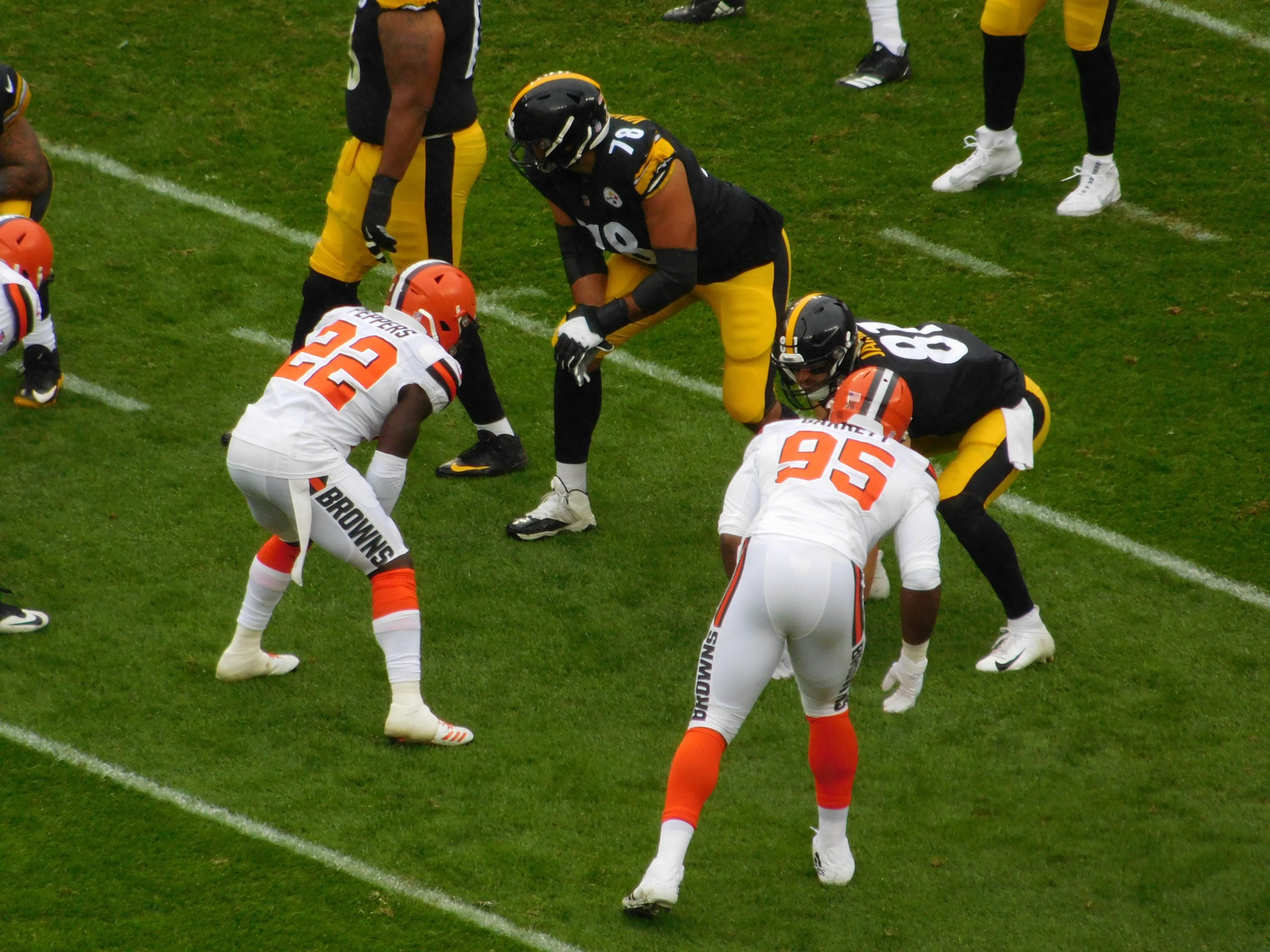 BEREA, OH – Most people would call Browns fans loyal – perhaps to a fault – after toughing out over a decade of disparity and dysfunction from with their beloved football team.
Not Browns safety Jabrill Peppers, though. He describes Cleveland sports fans a different way after becoming the target of their criticism.
"One thing I notice about Cleveland sports, you guys are very, very wishy-washy," Peppers told Scott Petrak of The Chronicle-Telegram. "If it ain't going right immediately, calling for heads, calling for jobs."
Peppers went on to explain that the berating he receives can get "real aggressive" when he goes out in public.
"I try to be discreet and they walk up to me," Peppers said. "I'm not a guy that walks around with security. And me, personally, I didn't think I was playing well enough to get noticed yet, especially with the hoodies on and everything that I do."
Any pent-up resentment Browns fans have likely stems from the franchise's history of losing, which reached rock bottom last year with a 0-16 record in Peppers rookie season. However, through 20 games Peppers isn't exactly living up to the hype of being one of three first-round draft picks in 2017.
Last year, there were questions about whether or not he could play safety in the NFL as he was often positioned 15-to-20 yards from the line of scrimmage before the ball was snapped. Now, through the quarter-pole of this season people are asking if Peppers is a bust.
His effort on special teams hasn't helped his case either as the Browns currently rank in the bottom third of the league in average yards on kickoff and punt returns. One of Peppers' most notable blunders happened in Week One when he called for a fair catch on a punt at the end of regulation with a 20-yard cushion in front of him.
Of course, it's fair to deduce that Peppers' errors are magnified even more simply because of where he played college ball. His attendance of that school that must not be named up north (it's Michigan in case you weren't sure) puts an even larger target on his back. It's safe to say his wishy-washy comment won't make things any better for him. As he told Petrak though, he apparently doesn't care.
Ultimately, Peppers said that he understands criticism comes with the territory of being a professional athlete and – like most of his peers – he tries to just block it out. That doesn't mean he's not longing for a day when those same critics are eating their words.
"I know this is the National Football League, scrutiny is at an all-time high, you're constantly under the microscope," Peppers said. "It's just part of the game that comes with it, but it's just going to be funny to see once we get this thing rolling the way we're supposed to."
Follow: @Spencito_

NEO Sports Insiders Newsletter
Sign up to receive our NEOSI newsletter, and keep up to date with all the latest Cleveland sports news.