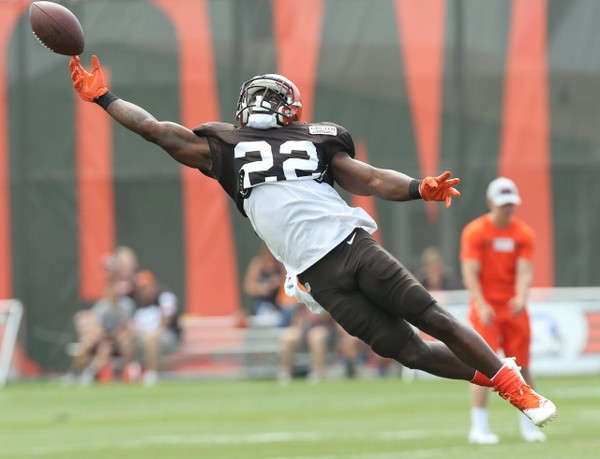 Browns safety Jabrill Peppers made headlines on Wednesday when he called Browns fans 'wishy-washy,' stating that fans start 'calling for heads, calling for jobs,' when things are not going right for the brown and orange.
Thursday Peppers was back in front of the media, being asked if he got backlash from saying what he said, and that if he maybe wants to choose his term for fans a little more carefully in the future.
"This is the NFL. That is how it is, love you when you are doing good, and they do not when you are not," Peppers said.
"We know we have to play better. Obviously, I was not talking about the fans as a whole, just more so the environment of an NFL franchise.
"We understand the City of Cleveland loves their Browns and wants to see us get back to how it is supposed to be, but that is just the NFL. They love you when you are doing well, and not so much when you aren't."
It's not a surprise that fans were upset when the Browns blew a late lead Sunday against the Raiders in Oakland, losing their second close game of the 2018 season, both games of which it appeared they had won.
Peppers said that he, just like the fans, is frustrated and upset about the team losing late leads and giving away games he thinks the franchise should be winning.
"Frustration level is just when you give away games. That is definitely frustrating," Peppers said.
"We know our record should be better than what it is right now, but it is not. We just have to put our head down and work harder."
Peppers and the Browns will have a chance to improve that record Sunday when they take on the Ravens at First Energy Stadium at 1pm.

NEO Sports Insiders Newsletter
Sign up to receive our NEOSI newsletter, and keep up to date with all the latest Cleveland sports news.