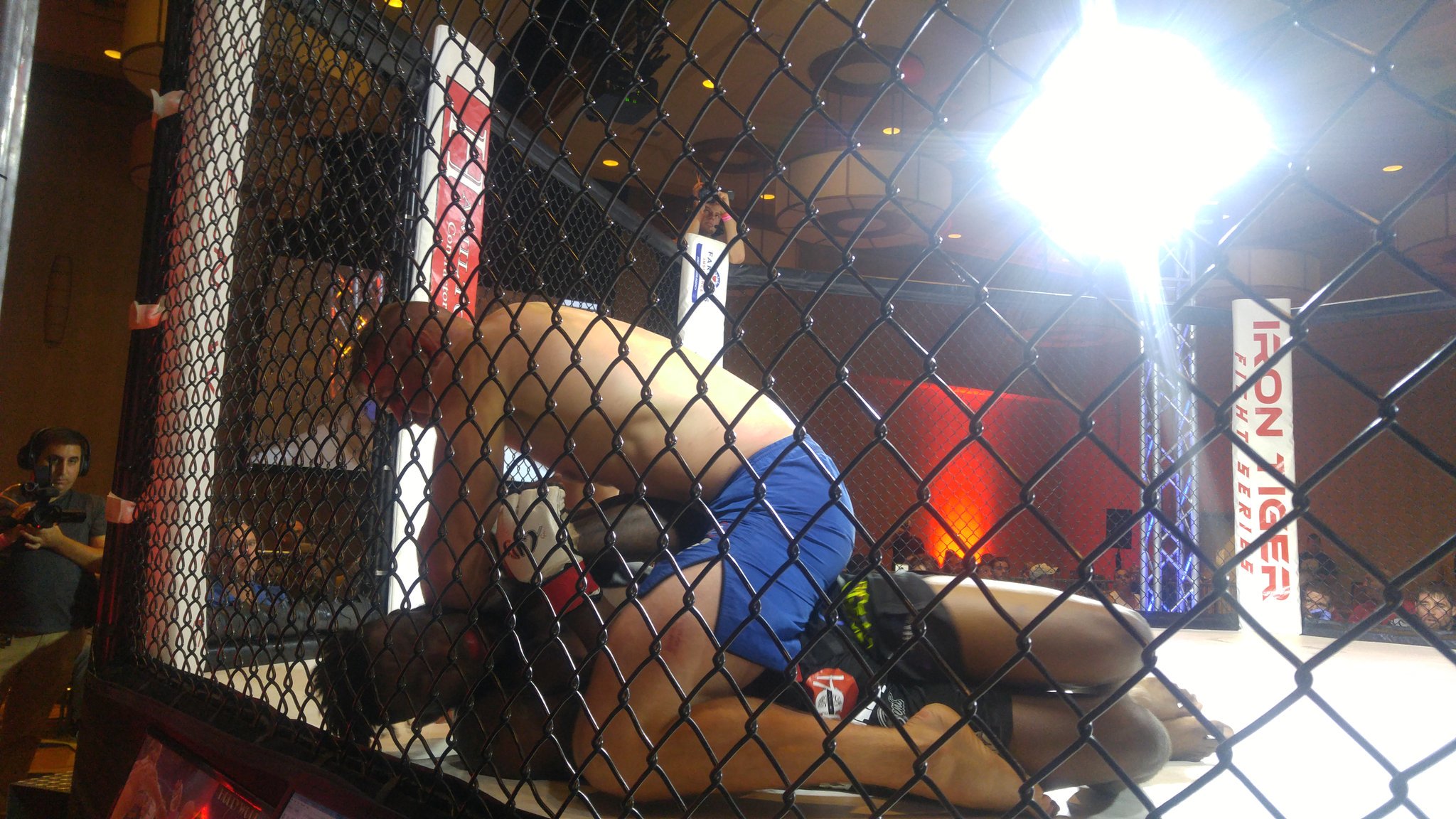 This MMA preview is brought to you by the official sponsor of all things MMA and Boxing at NEOSI, the world class Workout Factory. You can visit them in person, and get the best workout of your life. They are located at 5508 Ridge Rd, Parma, OH 44129. Call today to schedule your first visit 440-476-6470. You can visit them online here.
Iron Tiger MMA took over The Hollywood Casino in Columbus tonight for another action-packed card. Iron Tiger 83 was loaded, and the fans were into every single fight from start to finish. Win or lose, all fighters should be proud of their performances tonight and for having the courage to get in the cage. The card was a mixture of amateur and professional.
A full listing of the results is listed below!
Blake Treen vs Collin Poling
Result – Treen by Guillotine Choke at 1:29 of the 3rd round.
Takeaway – Great fight as both men showed a lot in their arsenal and competed very well. In the end it was Treen doing a little bit more at the right moments to position himself perfectly for the choke.
Austin Bullion vs Deshawn Morton
Result –Bullion by 30-27 Decision
Takeaway- Keep your eyes on Bullion as he did everything right tonight. He was the better striker, grappler and almost ended it in the first round. Give plenty credit to Morton however as he had a gritty performance and lasted all three rounds.
Nick Schmitz vs Brendan Smitke
Result – Schmitz by KO 10 seconds into the very first round
Takeaway – WOW! If you blinked you missed it. Schmitz was emotional in the cage after the fight talking about his brother overseas, and he fought with emotion tonight. A great job by Schmitz who gave the fans an early thrill. It is back to the drawing board for Smitke, but everything we saw from him pre-fight is that he is a well-trained fighter, very passionate and he will rebound quickly from this defeat.
Roy Nichols vs Joseph Neill
Result – Nichols by Verbal Tap at 2:15 of the second round.
Takeaway – Neill looked strong in the first round, coming within seconds of putting Nichols away but Roy rebounded nicely in the second. Neil had used a cross face attempt to set up a possible tap, but couldn't sink it in deep enough to work properly. A great rally in the second by Nichols to get position and win with strikes.
Sam Kern vs Tyler Felts
Result – Kern by TKO at the 2:29 mark of the second round.
Takeaway – It wasn't a blow for blow slugfest, but both men did enough to keep it interesting. Eventually Kern wore Felts down and a flurry of strikes would lead to the stoppage.
James Baldridge vs Michael Arrieta
Result – Michael Arrieta by 3rd round triangle choke at the 1:25 mark of the round.
Takeaway – Michael Arrieta is a strong favorite for performance of the night. Simply put, this kid looked amazing. He had great ground and pound, he was good in the clinch and out jabbed Baldridge as well. There is no doubt that Baldridge was saved by the bell in the first and second rounds. The one-time Arrieta was placed on is back, he even made the best out of that with a beautiful triangle choke to win it in thrilling fashion. Arrieta is one to watch moving forward.
Terry Demore vs Donnie Scott
Result – Scott by TKO 45 seconds into the third round.
Takeaway – Scott was dominant from start to finish during this fight. He was never in trouble and almost stopped Denmore several times before eventually putting him away in the third and final round.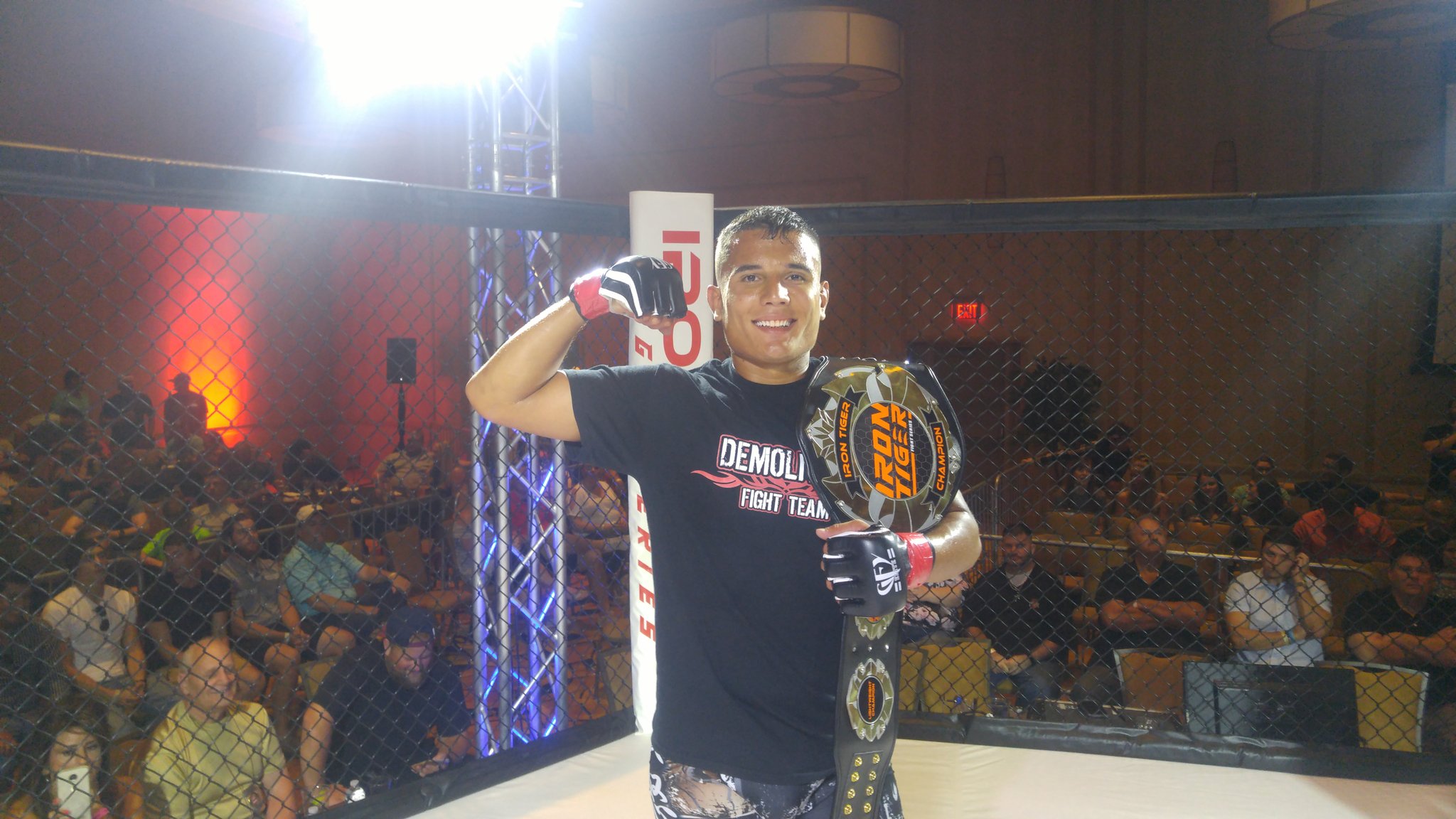 Ryan Santana vs Nick Foxhuber for the Iron Tiger AMMY Lightweight Championship
Result – Ryan Sanatana by UD 30-27, 29-28, 29-28
Takeaway – This was the fight of the night as both men absolutely brought it. There was a lot of hype going into this fight, and for good reason as both men were very evenly matched. After they split the first two rounds with Foxhbuber narrowly winning the first round, and Santana bouncing back to take the second, it was all up for grabs heading into the third.
It was in the third round that we saw the Ryan Santana who is loaded with potential and the heart of a warrior. Many around the Ohio AMMY fight game will tell you he holds all the skills, and heart necessary to be a world champion one day. Santana left nothing to chance in the third and waged an all-out war to take the belt and make it his. Ryan looked incredible in the late second and all of the third. Showing true heart and makeup of a champion.
Foxhuber is incredibly talented as well and will be heard from on the pro level one day soon. Both of these fighters have bright futures. The immediate future for Santana however, appears to be a rematch with Sean Foster who actually interviewed him the cage afterwards.
You have to love the fight game, right? It was just last month that Foster handed Santana his first loss. Matchmaker Aaron Garrett was quick to attempt to set up a rematch between the pair after tonight's flashy win by Santana. It will be interesting to see if these two go at it again, and this time for the gold!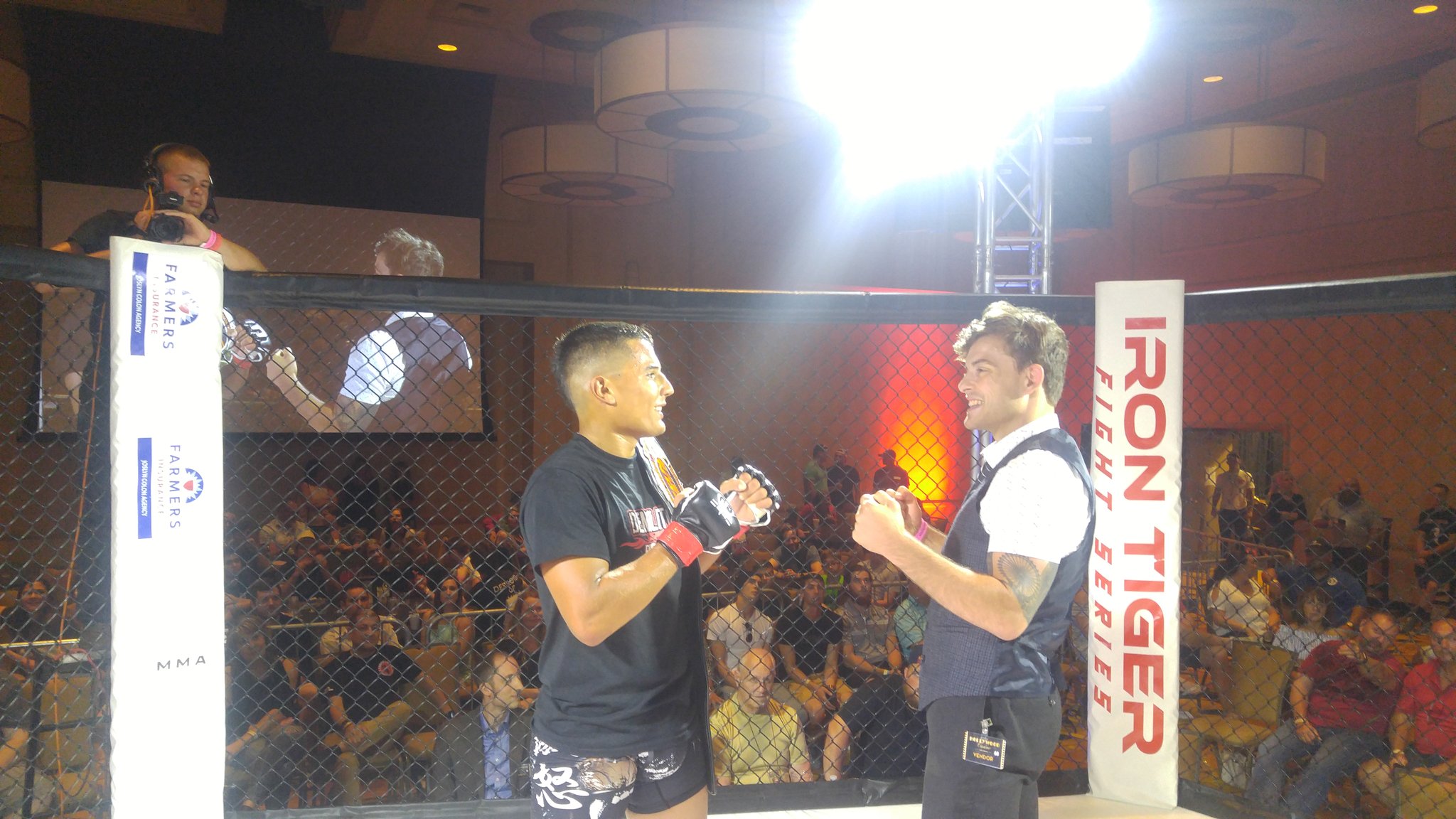 Travis Hussey vs Warren Roberds
Result – Hussey by UD
Takeaway – In a match that turned into a third-round bloodbath with both men soaked in crimson, it was Hussey who walked away with the duke. I gave the first round to Roberds who almost stopped Hussey with a flurry of strikes. From there it was all Hussey as he left no doubt over the final two rounds of who was the better man.
James Sanchez vs Jake Miller
Result –Jaker Miller by KO at the 2:11 of the very first round.
Takeaway – Jake Miller is a young pro with speedy hands. The sky is the limit for this young man. He survived some early and spirited head kick attempts by Sanchez, to close the gap and win the standup game. Miller is so quick and strong, that he can end a fight in an instant.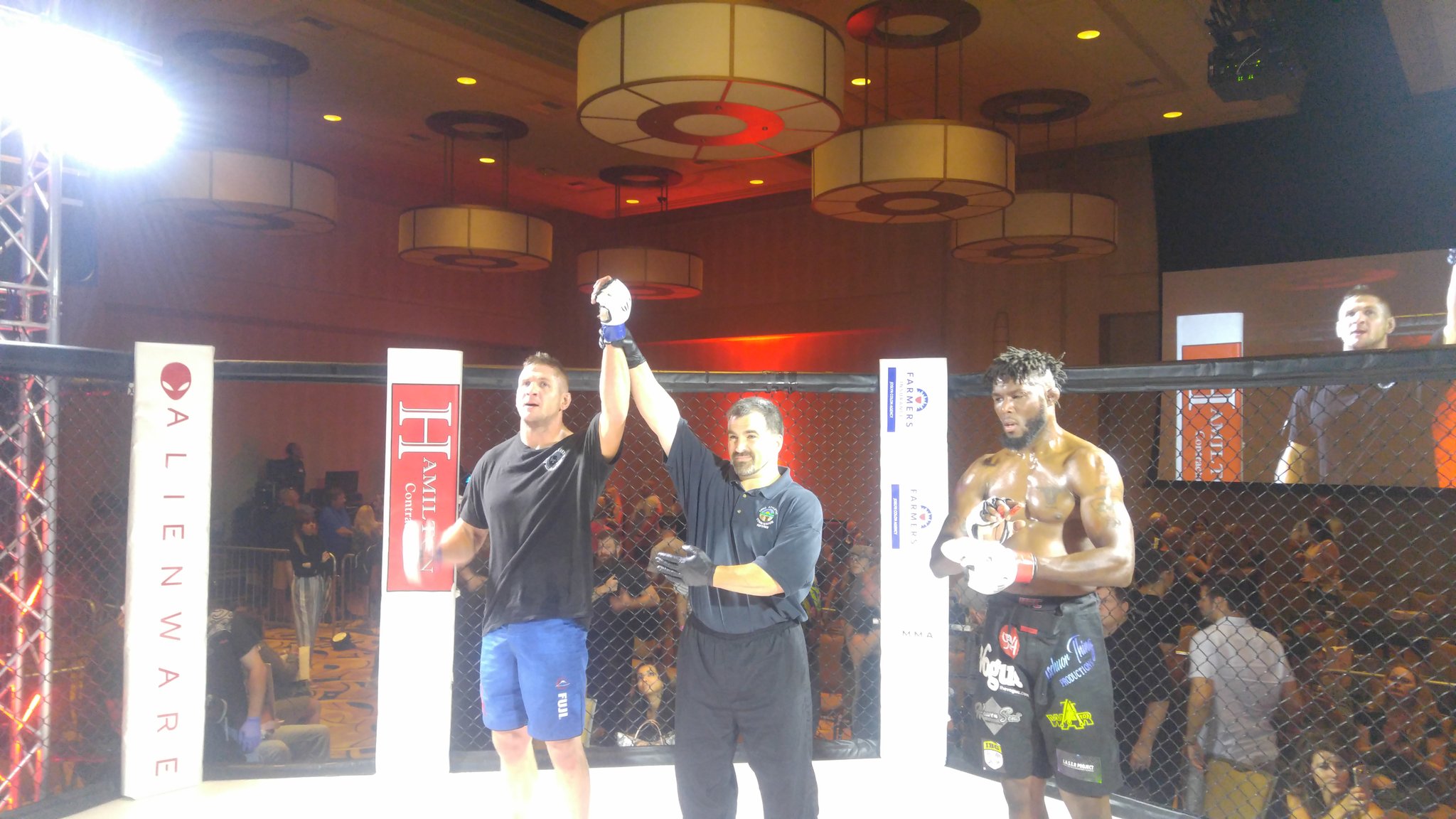 Aaron Highbaugh vs Mike Mason
Result –Mason by second round stoppage at the 2:01 mark.
Takeaway – Mike Mason is for real. At 4-0 he just keeps getting better each and every time out. This one was never close as Mason just grounded and pounded his way to victory with ease in tonight's main event.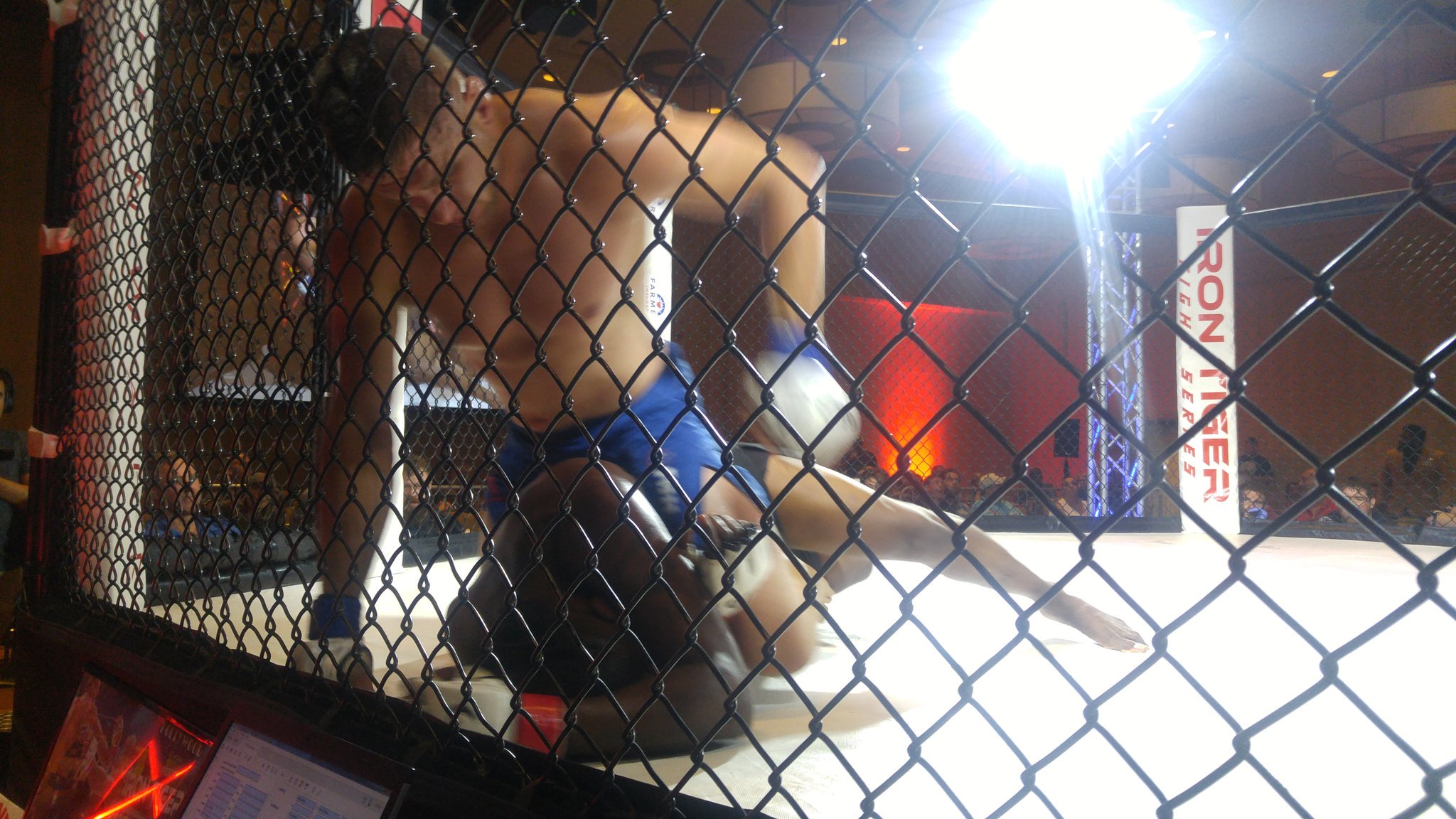 NEO Sports Insiders Newsletter
Sign up to receive our NEOSI newsletter, and keep up to date with all the latest Cleveland sports news.