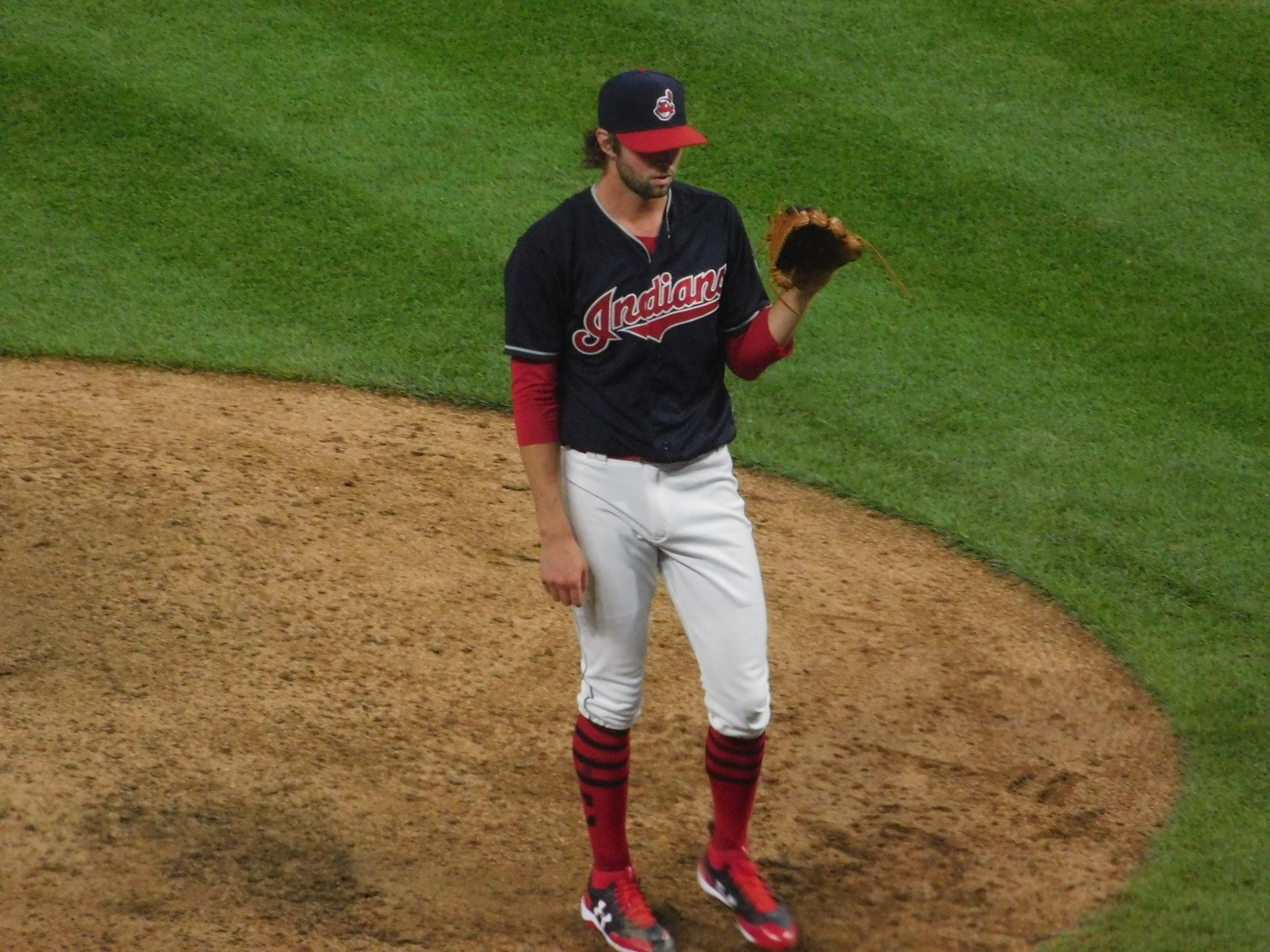 The Indians traveled to Minnesota for what may be the most crucial series of the season.
Mike Clevinger took the mound brushing off pregame jokes of him being the veteran pitcher of the rotation.
His pitching performance was every bit worthy of that title. He had a career high 117 pitches in 7 innings with 3 hits, 2 runs and 9 strikeouts. It was imperative that he was able to go to deep into the game and he delivered.
The Tribe's offense got to Twins starter Kyle Gibson by showing a lot of patience at the plate. Gibson walked the first two batters in the 4th inning then Yasiel Puig hit a grounder and beat out the double play.
Puig's excellent base running won't show on the stat sheet but that allowed the Tribe to open up the inning. It was a momentum stopper for the Twins.
Gibson appeared to be trying too hard to be perfect, over throwing, scared to throw over and taking what felt like forever in-between pitches. He was pulled in the 5th inning.
Clevinger handed over a 4-run lead to relief pitcher Adam Cimber. It would seem that was a good enough cushion but it was not the case. Cimber has struggled against lefties his entire career.
Not to mention, he had to face outstanding hitters from the left side in Max Kepler and Eddie Rosario.
Just like that the lead was cut to one and that was it for Cimber. The saying in Cleveland "In Tito We Trust" usually holds true but the decision to put Cimber in that situation left fans scratching their heads.
Indians relief pitcher Tyler Clippard had this to say a few days ago "We're headed in the right direction…we think we have the best team. We might not have the best talent, but we have the best team in the game. We all believe that."
Mindset is everything. There is better talent in bigger organizations however if the Indians keep that belief, they'll be unstoppable.
Yes, this game was dicey at the end, but they held on to win it leaving the Tribe just one game back from the Twins in the division race. It's as if every crucial game keeps fans on the edge of their seats and full of anxiety.
If it were any other way that would take away the fun…after all it is Cleveland Baseball.

NEO Sports Insiders Newsletter
Sign up to receive our NEOSI newsletter, and keep up to date with all the latest Cleveland sports news.