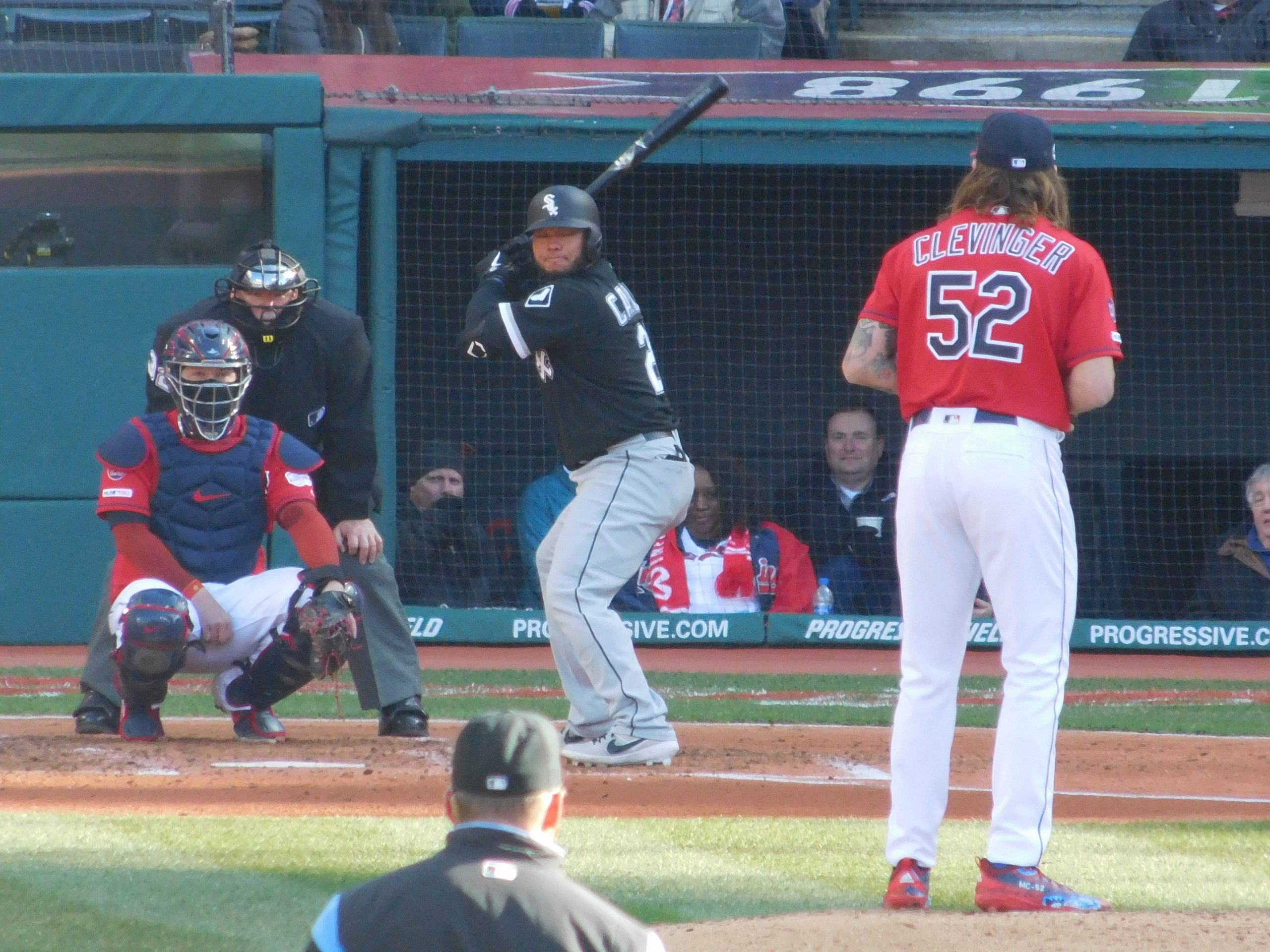 CLEVELAND – If the 2019 Indians home opener were a painting, it for sure would not be described as a Picasso.
In the end, (you might hear this a lot early in the year), a win is a win, and the Tribe was happy with a 5-3 victory as they walked off the field Monday evening.
The win didn't come easy, as the Tribe wasted a sensational seven innings from Mike Clevinger, who allowed just one hit, no runs, and struck out a career-high 12 batters.
The pen allowed three runs in the eighth to give Chicago a 3-1 lead, but the bottom of the eighth was full of some crazy hijinks and the Tribe managed four runs to take home a 5-3 win
"We're going to have to fight for everything we can get," Tribe manager Terry Francona said after the win.
"We come away with a really tough win, but I'd rather win than lose."
Here's three takeaways from the win that puts the team at 2-2 on the young season.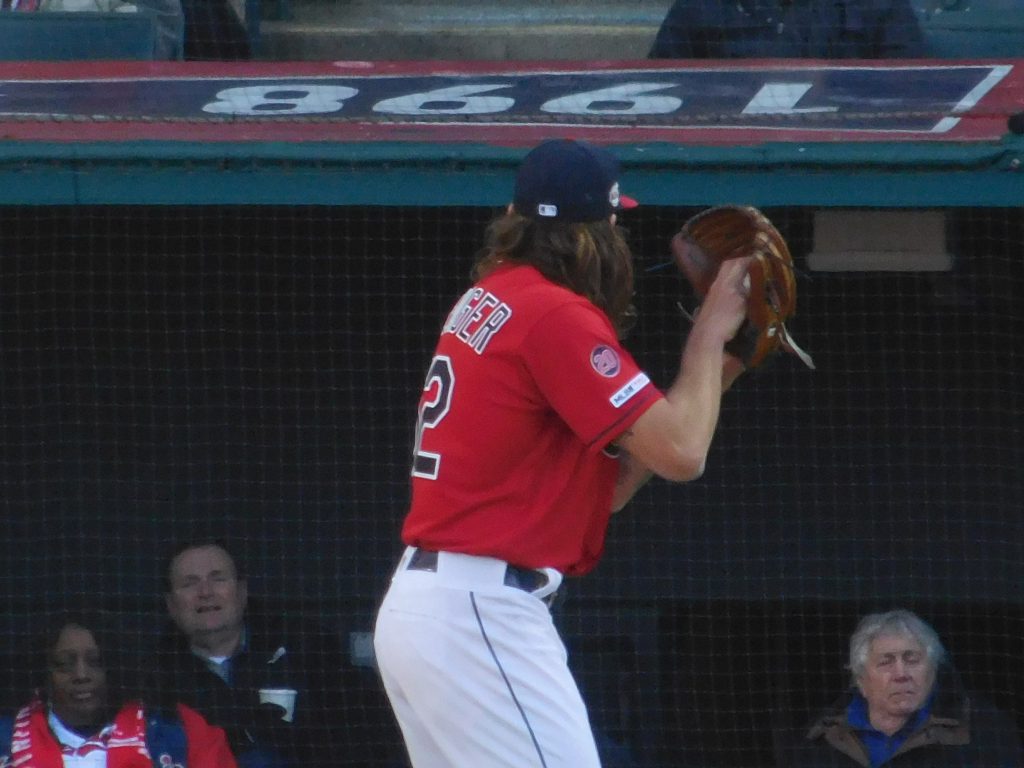 1. Clevinger's Amazing Day
Throwing in short sleeves in 30 degree weather, Mike Clevinger pitched an excellent game, going seven innings, allowing one run with three walks and a career-high 12 K's.
He threw 106 pitches, 62 strikes, and just dominated the Sox who were no match for the righty.
Clevinger now has an ERA of 0.95 ERA against Chicago since the start of last season in four starts, and at Progressive Field in his last six starts has allowed just two or fewer runs.
His stuff was as good, if not better, than Corey Kluber's in the opener or Trevor Bauer's in the second game of the season.
That's scary.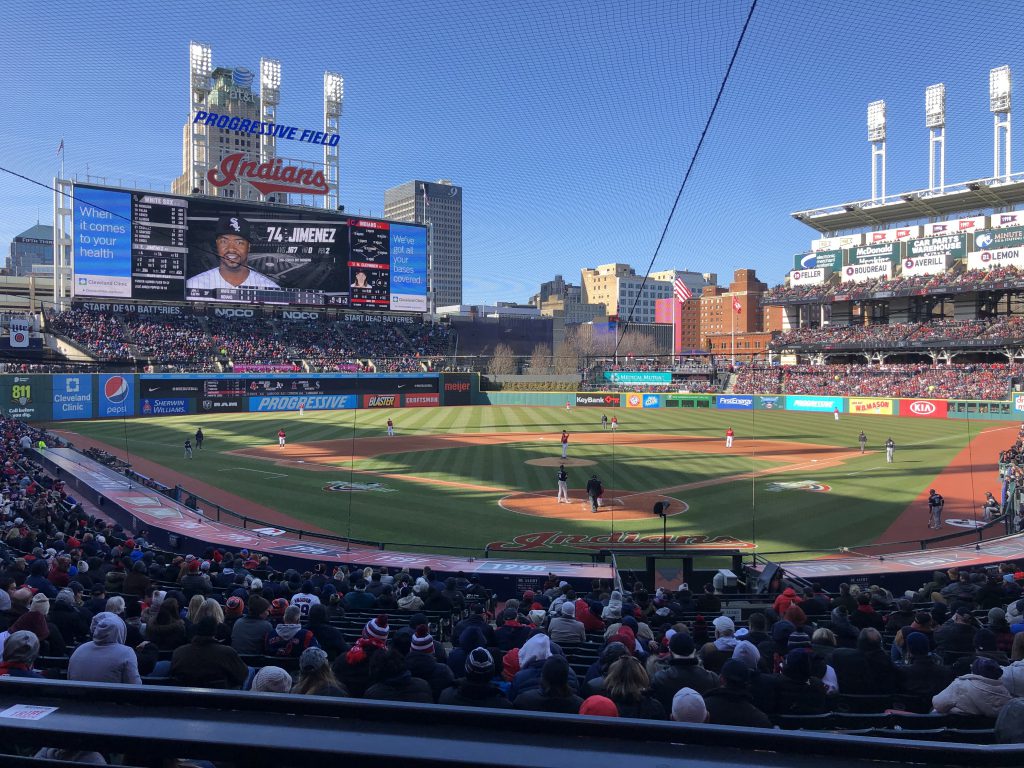 2. About that 8th
When the Tribe got down 3-1 due to some shoddy pitching by the pen, many fans were chalking it up to an opening day loss at Progressive Field.
Not so fast.
The gritty bunch scored four times in the bottom of the frame, this after scoring just five runs in their first 32 innings of play this season.
It was helped out by an error that allowed Leonys Martin to score to make it 3-2, and Max Moroff came through with a hit the other way to tie the game.
After that the Sox pitchers couldn't find the plate, as both Roberto Perez and Greg Allen drew bases loaded walks to put the Indians ahead and add an insurance run.
It was interesting to hear both Terry Francona and Mike Clevinger point out about how the team is going to have 'work for what they can get' and how this is now 'Tribe baseball.'
Yes, get use to this offense not being very good, and there will be days (like the opener and Sunday) where it's going to be ugly, but it was good to see them for one inning do enough to earn a win.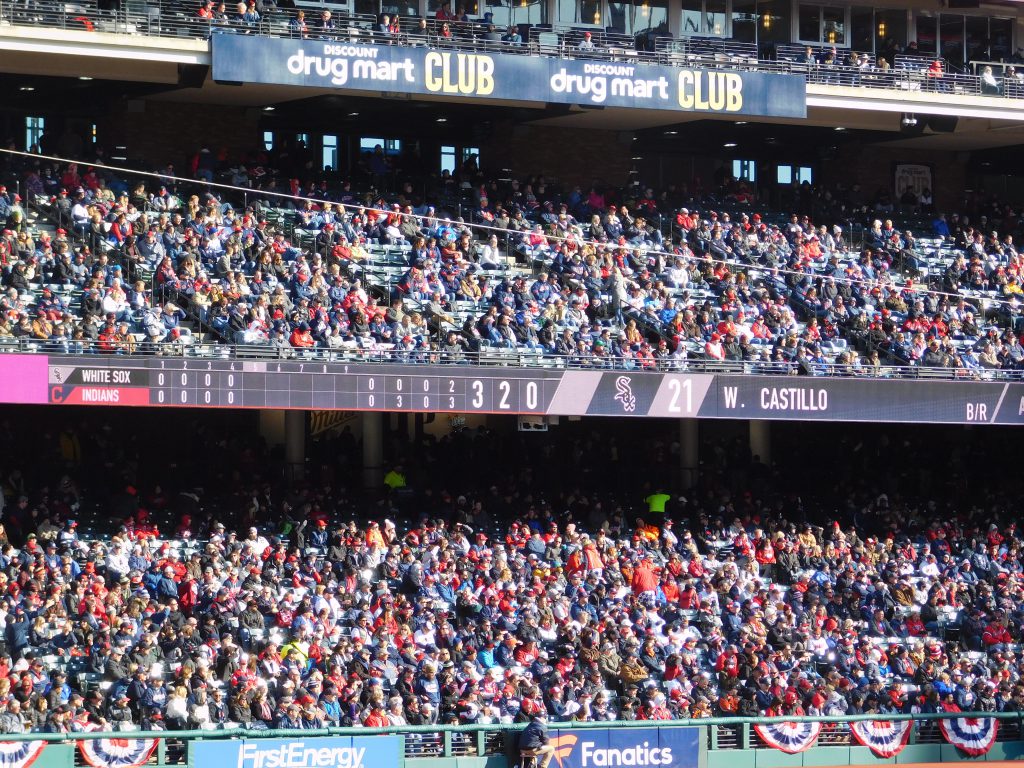 3. Pen Gets Roughed Up
The pen had did a solid job the first two games, but Sunday and now in the opener it wasn't pretty, as Oliver Perez and Jon Edwards didn't get their jobs done, and due to that the Indians found themselves down 3-1 going into the bottom of the 8th.
Perez gave up the double that tied the game at one to Yoan Moncada, but the big blow was Edwards allowing a two-run blast to pinch-hitter Ryan Cordell to put Chicago up 3-1.
While a work in progress, the pen cannot give away leads that easy, as the starters can only do their part and do so much, but to see a no-decision next to Clevinger's name is a crime on a day like today.
Here's hoping that the pen can settle down with the day off Tuesday and bounce back if need be with Kluber making his second start on Wednesday.

NEO Sports Insiders Newsletter
Sign up to receive our NEOSI newsletter, and keep up to date with all the latest Cleveland sports news.