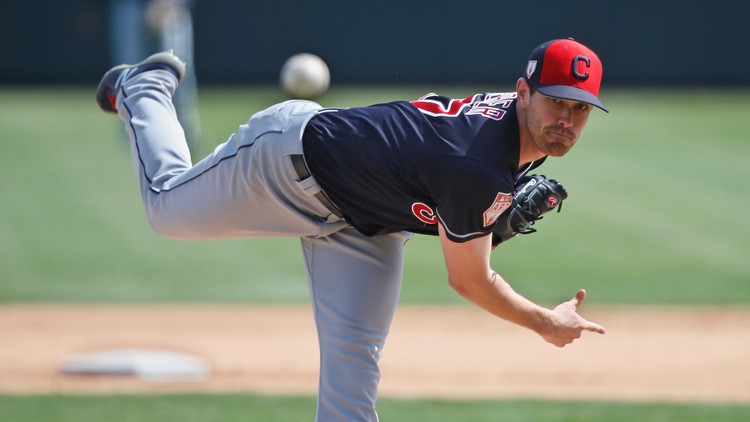 The Indians will have another players representing the team on Tuesday night in the All-Star game at Progressive Field, and it's probably a player you would never expect to make the team.
That player is pitcher Shane Bieber, who will take the place of the Rangers lefty Mike Minor as a member of the American League All-Star Team.
Minor will not be able to pitch in Tuesday's All-Star game as he's starting on Sunday for the Rangers.
The 24-year-old Indians starter is 7-3 so far this season with a 3.54 ERA in 18 games/17 starts (104.1IP, 86H, 41ER, 23BB, 133SO, .219 avg).
He's been impressive as of late, posting an an ERA of 2.00 over his last 4 starts (27.0IP, 18H, 6ER, 3BB, 37SO) and currently ranks in the top 10 among American League pitchers in strikeouts per 9.0 IP (4th, 11.5), opponents' on-base pct.
Bieber will join fellow Indians pitcher Brad Hand, shortstop Francisco Lindor and first base starter Carlos Santana, who also will be in Monday's home run derby.