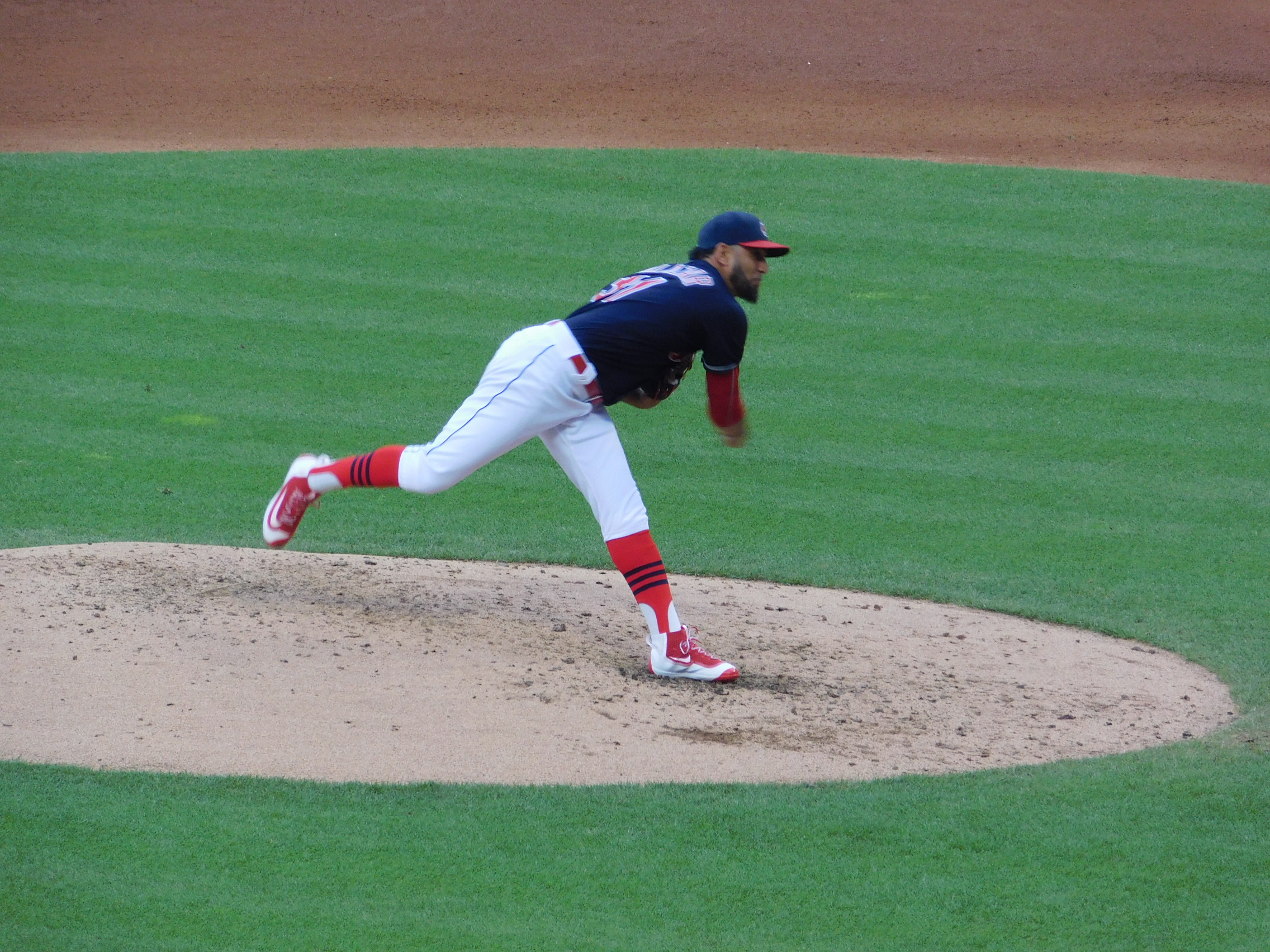 Special to NEO Sports Insiders from James Watkins
Corey Kluber has been the definitive ace of the Cleveland Indians' pitching staff for the better part of the past few seasons. Kluber won the American League Cy Young Award in 2014, and finished in the top ten of voting for the award last year despite a 9-16 record predicated on a lack of run support.
Danny Salazar, on the other hand, could have been evaluated anywhere from the second to the fifth best pitcher on the staff before this season, depending on the day.
There is no question that the hard-throwing Salazar has beckoned promising potential since the first time he took the mound in a Cleveland uniform.
In his major league debut, Salazar took a no-hitter into the sixth inning, allowing just one run while striking out seven in a win.
But ever since, Cleveland fans have waited for Salazar to be able to string similar performances together consistently, and the returns have been mixed.
In 2014, Salazar's first full season with the team, it was clear that the then 24-year-old was still working the kinks out. He came out of the gates with an ERA over six through the first month of the season, then gradually worked it down to 4.25 by season's end.
Last season, his best yet in the majors, Salazar's performance still fluctuated. According to Baseball Almanac, Salazar's monthly ERA only dropped in one pair of consecutive months, July and August. From April-June and in September, there were up and down moments.
Before this season, if one were to go out on the street and ask a Tribe fan who the team's Cy Young contender at the turn of June might be, the answer would be the same as it had been the last few seasons: Kluber. Except this time, it appears Salazar may be putting it all together.
In his new potential best season yet, Salazar ranks in the American League's top five of ERA, strikeouts, and batting average against, and is top 15 in wins and WHIP (Walks and hits per innings pitched).
The Indians are a half a game up in the AL Central, and nine of the 16 21st century AL Cy Young Award winners have been on playoff teams via baseballreference.com.
Salazar may be in the midst of his true breakout season. He is on pace to set a career high in almost every statistical category.
He still hasn't figured everything out, as his 2nd most walked batters in the AL will show you, but Salazar is dangerously close to realizing his potential, and is a stealthy AL Cy Young Award candidate through the first two full months of the baseball season.

NEO Sports Insiders Newsletter
Sign up to receive our NEOSI newsletter, and keep up to date with all the latest Cleveland sports news.