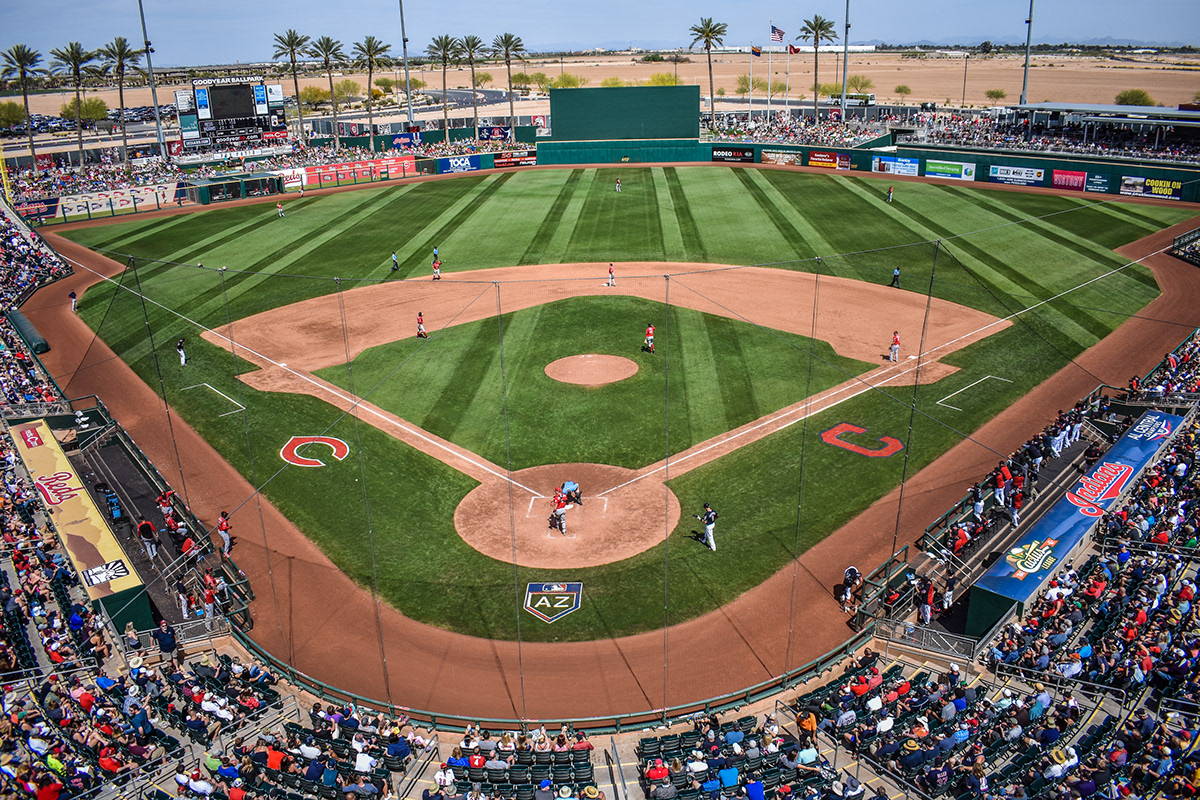 The Indians on Wednesday were busy, as following a Tuesday day off the Tribe played a pair, losing to the Royals in Surprise 17-7, and winning at home over the NL Central Champion Brewers 9-3.
Trevor Bauer was on his game against the Brew Crew, going 4.2 innings, allowing three runs, all on a homer in the 5th, but striking out 10 of 14 Brewer outs that he faced.
Over in Surprise, Cody Anderson was knocked out after one plus inning, and the Tribe was beat up by 10 runs in a 17-7 beatdown by Kansas City.
The offense in Surprise was led by Jake Bauers, who doubled in one at-bat and hit a homer in another.
Today the entire Tribe is in Goodyear for a 4:05pm first pitch as they will take on the Colorado Rockies in Cactus League play.
The Indians officially enter play Thursday with a mark in the spring of 10-8, while the Rockies are just the opposite, coming in at 8-10.
Shane Bieber, who has been impressive in three starts thus far for the Indians, is on the hill today. He's 1-1 so far this spring sporting a pretty ERA of just 1.00.
The Rockies will counter with righty Jeff Hoffman (1-1, 3.60).
Today's affair will be broadcast on ALT 99.1 FM and across the Indians Radio Network.
Here's the starting lineup today for the Indians:
Oscar Mercado CF
Jason Kipnis 2B
Jose Ramirez 3B
Carlos Santana 1B
Hanley Ramirez DH
Roberto Perez C
Matt Joyce RF
Jordan Luplow LF
Max Moroff SS
And here's Colorado's staring nine:
1. Raimel Tapia (L) CF
2. David Dahl (L) LF
3. Mark Reynolds (R) 1B
4. Michael Saunders (L) DH
5. Tom Murphy (R) C
6. Mike Tauchman (L) RF
7. Pat Valaika (R) 2B
8. Brendan Rodgers (R) SS
9. Peter Mooney (L) 3B