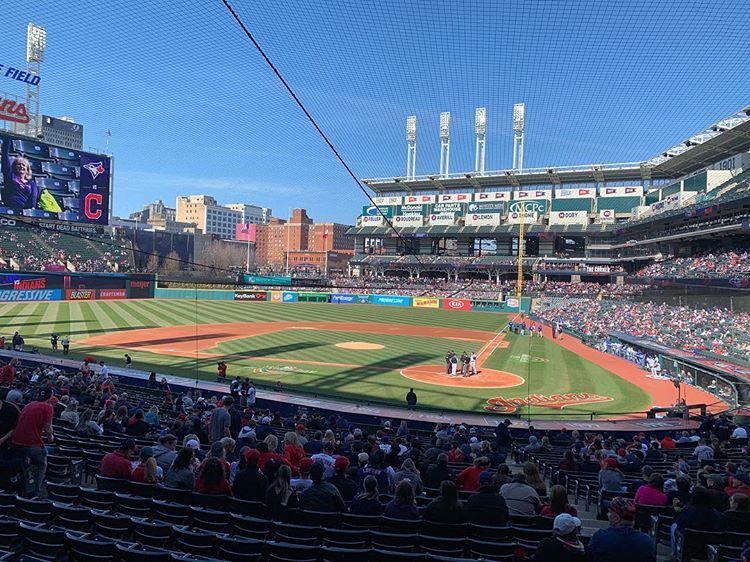 CLEVELAND – The Cleveland Indians defeat the Toronto Blue Jays by final score of 7-2.
Carlos Carrasco earns his first win on the season, moving to 1-1.
The Indians improve to 5-3 on the season, while the Jays fall to 3-7.
The Indians will look for the four-game sweep tomorrow.
Three takeaways from the tonight's ballgame:
1. Cookie
After a disappointing 2019 debut in Minnesota, Carlos Carrasco turned it around with a stellar performance against the Jays.
In five innings of work, cookie surrendered just two runs and a home run.
He became the first pitcher in club history to go five innings and strikeout 12 batters.
Final line: 5 innings, 6 hits, 2 runs, 2 earned, 1 walk, 12 strikeouts, 1 home run, 7.71 ERA
2. Offense
Seven runs on eight hits Saturday for the tribe offense.
The offense has shown steady improvement during this home-stand.
With Francisco Lindor and Jason Kipnis returning shortly, the offense will be adding two leaders and producing bats.
3. Bullpen
The bullpen has been shockingly good so far the Tribe.
Saturday was no different, as the pen would shutout the Blue Jays offense in four innings of work.
The Indians will face the Blue Jays Sunday in the final game of the home-stand.
The Tribe will look for the four-game series sweep at 1:10pm.