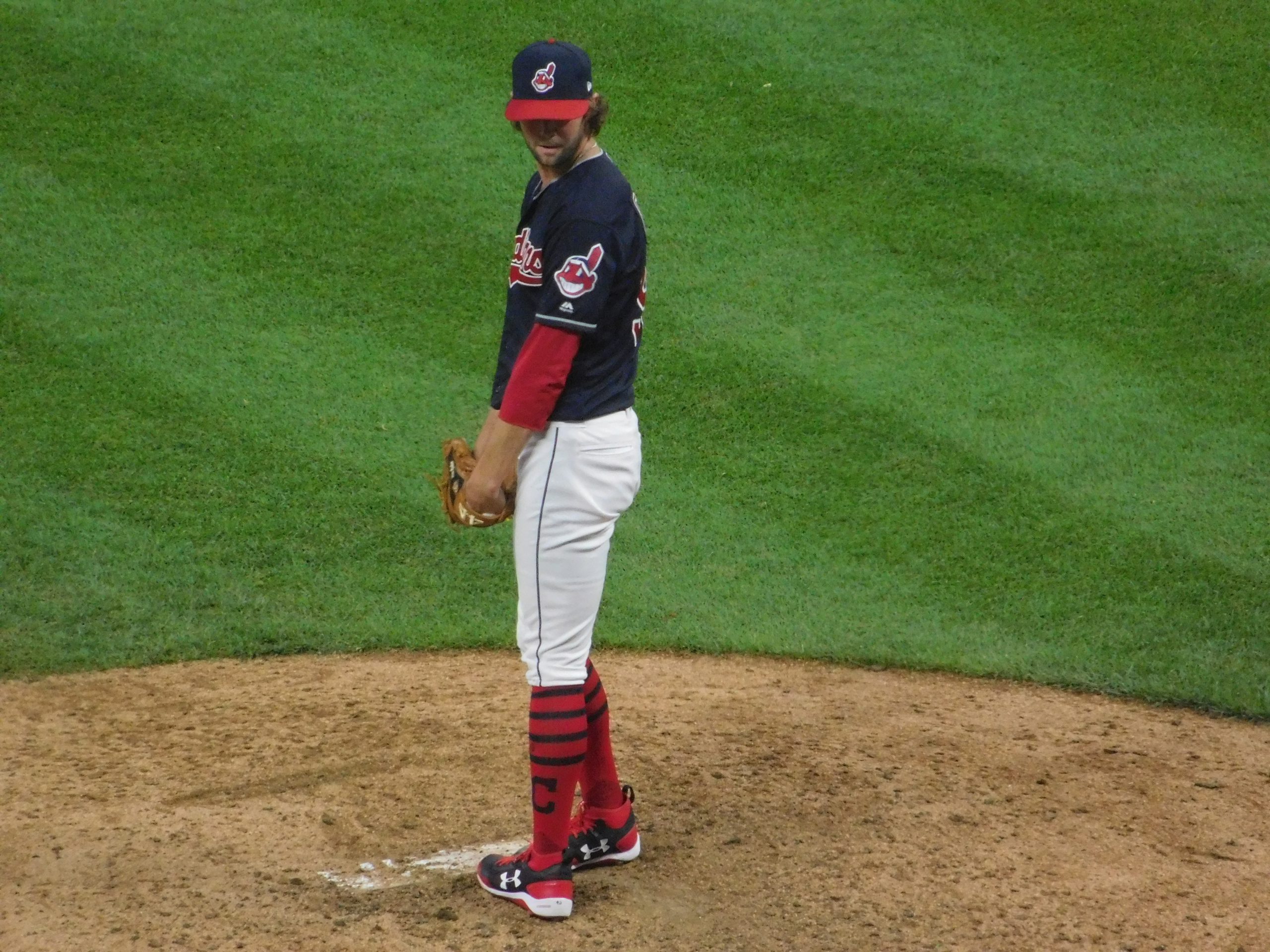 The last few days have been somewhat tough for the Indians from an injury perspective and Sunday was no better with the situation regarding third basemen Jose Ramirez.
While (for now) it appears that the two-time All-Star is going to be okay, the team also on Sunday declared just who is going to be on the opening day roster in terms of the club's bullpen, a position that has been talked about in great detail for months now.
Gone are the likes of Cody Allen, Andrew Miller, Joe Smith and Bryan Shaw, and aboard are players like Jon Edwards, Neil Ramirez, Oliver Perez and Tyler Olson.
Today Indians manager Terry Francona, via MLB.com's Mandy Bell on twitter, gave a rundown of who will be in the pen to start the year for the Indians.
Brad Hand (closer)
Oliver Perez
Adam Cimber
Dan Otero
Jon Edwards
Neil Ramirez
Tyler Olson
Here's how the bullpen matches up in terms of righty-lefty
Brad Hand – Lefty
Oliver Perez – Lefty
Adam Cimber – Righty
Dan Otero – Righty
Jon Edwards – Righty
Neil Ramirez – Righty
Tyler Olson – Lefty
Here's the spring numbers for each reliever:
Tyler Olson 0-1 1.17 ERA 7.2 innings 1 earned run 6 hits 2 BB 9 K's
Neil Ramirez 0-0 3.24 ERA 8.1 innings 3 ER 6 hits 2 BB 8 K's
Jon Edwards 0-0 0.00 ERA 9 innings 0 ER 5 hits 2 BB 10 K's
Dan Otero 0-0 1.34 ERA 6.2 innings 1 ER 3 hits 0 BB 6 K's
Adam Cimber 0-0 0.90 ERA 10 innings 1 ER 10 hits 1 BB 10 K's
Oliver Perez 0-0 7.94 ERA 5.2 innings 5 ER 7 hits 0 BB 2 K's
Brad Hand 1-0 5.87 ERA 7.2 innings 5 ER 11 hits 2 BB 10 K's
If the Indians are going to win the AL Central have any sort of impact in the postseason, the bullpen has to be better than it was in 2018.
The club last season finished 27th overall in the Majors in terms of team bullpen stats. The pen went 15-29 with 41 saves, sporting an ERA of 4.60.
The struggles of Allen as the closer (4-6, 4.70 ERA, 11 HR's allowed) along with the injury and struggles of Miller (2-4, 4.24 ERA, threw in just 37 games total), didn't help matters for the pen, and the hope is that Hand at the end of the pen as closer can give some stability to the bullpen as a whole.
The question marks remain – can Neil Ramirez bounce back from a bad 2018 (0-3, 4.54 ERA in 47 games), what does Jon Edwards bring to the table (sensational in the spring, but threw just 8.2 innings last season), and will Cimber be better in year two in the American League (0-3, 4.05 ERA in 28 games with the Tribe)?
All these are the burning questions that will play out as the season gets going. The Tribe did sport a solid pen this spring, but things will be vastly different come the regular season which starts in four days.
Can this pen be better? It was awfully tough to watch in 2018, and here's hoping they will have the right mix to be able to close out games starting in Minnesota this week.

NEO Sports Insiders Newsletter
Sign up to receive our NEOSI newsletter, and keep up to date with all the latest Cleveland sports news.