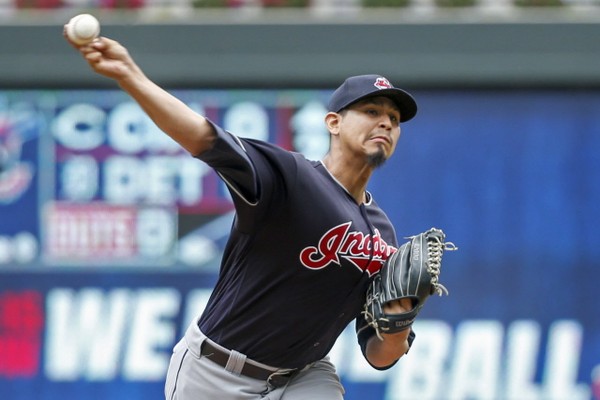 The Indians and White Sox are set to at game two of their three-game set tonight in Chicago, and will have an interesting situation on the mound.
As has been planned for the past few days, Trevor Bauer will start the game, and then at some point the team will go to the pen to fellow starter Carlos Carrasco.
Or as the Indians are calling their starters tonight – "Baurrasco."
The team tweeted out an excellent picture combining Bauer and Carrasco as they put out their Tuesday lineup – check it out.