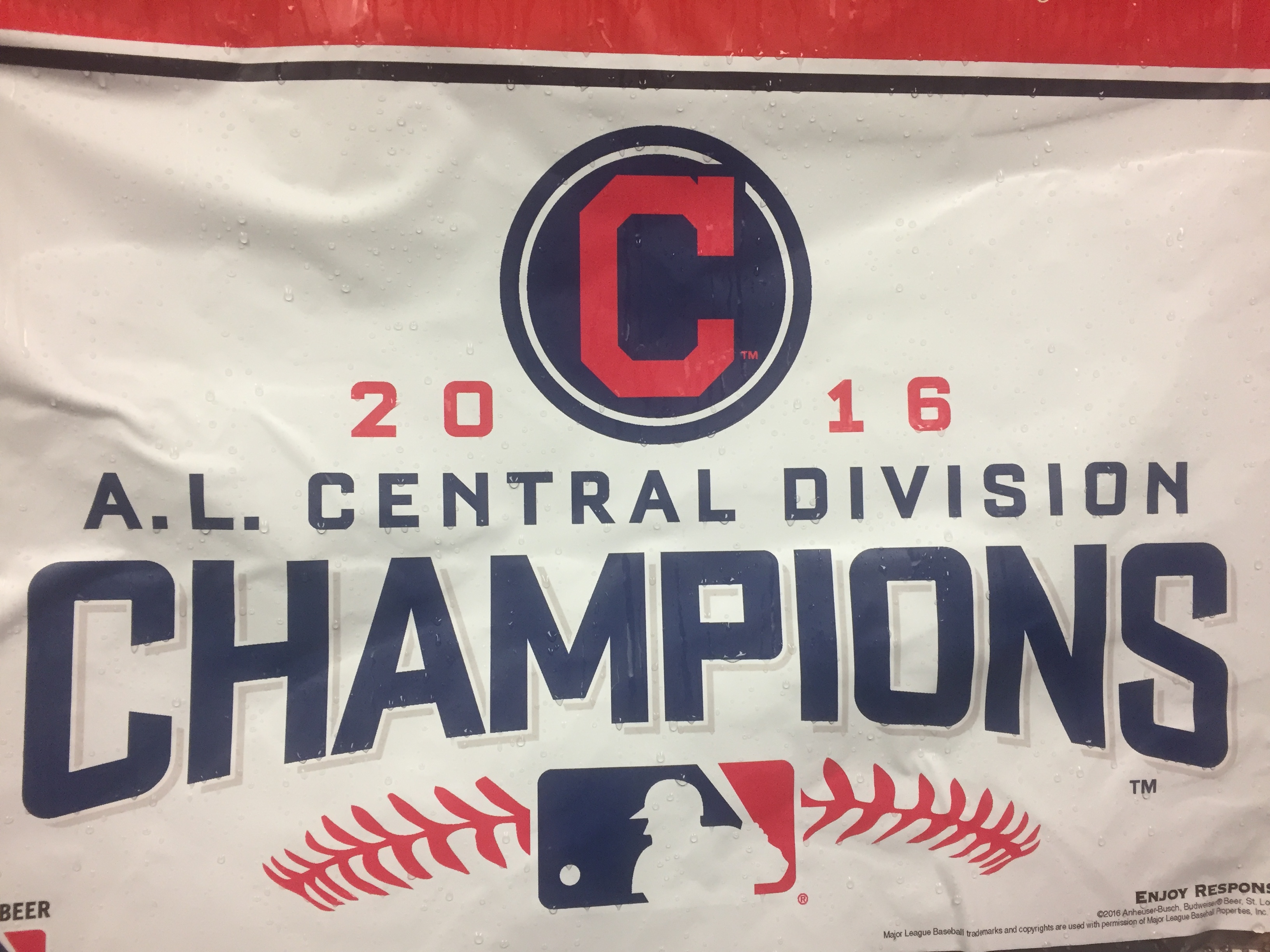 DETROIT – It was a party like no other.
The Indians, a team not many felt could go this far, celebrated their first AL Central Title in nine seasons at Comerica Park, having the time of their life in the process.
Here's video from the party in Detroit, where if you didn't protect yourself, you got it too!
The #Indians celebration pic.twitter.com/i89JsVvobd

— Matt Loede (@MattLoede) September 27, 2016
More of the clubhouse party #Indians pic.twitter.com/w2GUHbnFO5

— Matt Loede (@MattLoede) September 27, 2016
The boys having a blast as the celebration rolls on #indians pic.twitter.com/lbO0E6SvS4

— Matt Loede (@MattLoede) September 27, 2016
Interviews are not easy tonight #Indians pic.twitter.com/AmjZzquhop

— Matt Loede (@MattLoede) September 27, 2016
Even the dances getting stopped by the spraying of champagne #Indians pic.twitter.com/jRDaBE6chY

— Matt Loede (@MattLoede) September 27, 2016
And #Indians broadcaster Matt Underwood just got it pic.twitter.com/s4o7XcERsh

— Matt Loede (@MattLoede) September 27, 2016
It's now turning into a frat party – guys with ice tubs having a blast #Indians pic.twitter.com/0q2YikRP1b

— Matt Loede (@MattLoede) September 27, 2016
Almonte and Salazar having fun #Indians pic.twitter.com/hcGSLvmzrL

— Matt Loede (@MattLoede) September 27, 2016