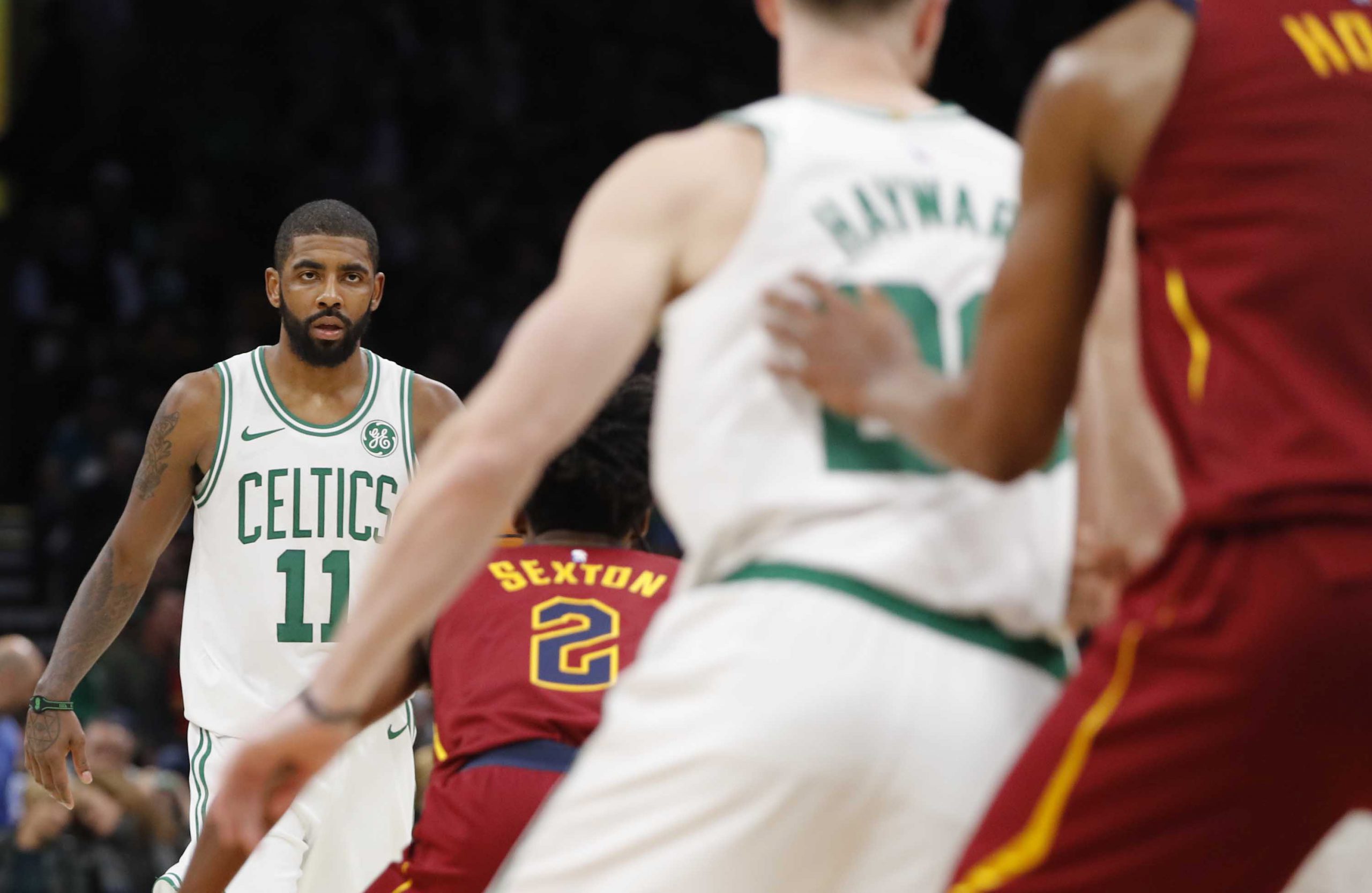 The Cleveland Cavaliers loss to the Boston Celtics was ugly, and though the primary reason for their inability to keep the game close was a third quarter in which they were outscored 39-20, the Cavaliers struggled on both ends for all but the first quarter. However, Cleveland was once again plagued by an overreliance on isolation plays and it wasn't one of the Cavaliers' most well-coached, or executed games, with Cleveland burned repeatedly by the same plays.
Nonetheless, the Cavaliers did learn quite a bit from their game against the Celtics.
Alec Burks can be a playmaker
On Friday, Burks scored 15 points in while shooting 4-11 from the field (0-4 from three-point range), 7-8 from the free-throw line. He also added six rebounds, four assists and two steals to his stat line while failing to commit a turnover in the 26 minutes he played. It wasn't a perfect debut for the newly acquired Cavalier but it was impressive in certain respects, as Burks constantly probed and scored over the defense around the rim while displaying a combination of court vision and willingness to pass that's been lacking in Cleveland's backcourt.
Unless a guard is injured or traded, it's unlikely that Burks will continue to play more than 20 minutes per game with regularity. However, with Cavaliers head coach Larry Drew saying that he likes to go with the hot hand at the ends of games, he could be seen in quite a few closing lineups this season.
At 27-years-old, Burks is the type of player that Cleveland may not mind having during their rebuilding period. With shooting guard Rodney Hood on a one-year deal and veteran guards George Hill and J.R. Smith not in the team's long-term plans, Burks has just as much of a chance to stick around the Cavaliers as anybody. If he chooses to stay in Cleveland, of course.
Larry Nance Jr.'s three is coming along
Larry Nance Jr. is shooting 37.5 percent from three-point range for the season and 57.1 percent from three-point range (1.4 three-point attempts per game) over the last five games; he went 2-2 from three-point range against the Celtics on Friday.
The versatile big man's ability to be a reliable option from three-point range could be key to the Cavaliers getting a boost from their offensive output at the power forward position, as they've been unable to replace Kevin Love's scoring since the five-time All-Star left the lineup.
Love was averaging 19.0 points per game this season and, more importantly, he's an inside-outside threat with a level of reliability and voluminous scoring not possessed by Nance, Sam Dekker or David Nwaba. With him sidelined until January, Cleveland has become a more defensive-oriented group but that doesn't mean the "next man up" shouldn't be able to be a solid scoring threat as well.
Nance has averaged just 7.3 points per game this season but if he becomes more willing to take three-point attempts, the Cavaliers' spacing and scoring will be better off for it.
Ante Zizic a situational center
After notching 5 points (on 2-5 shooting from the field) and two rebounds in 20 minutes, center Ante Zizic continued a long stretch of games in which he's looked like he's far from ready to be a consistent contributor for Cleveland. In fact, while a skilled low-post player, Zizic looks much more like a situational center whose lack of agility and explosiveness could doom the Cavaliers against most teams.
Against a Jonas Valanciunas, Nikola Vucevic or Nikola Jokic, Zizic's size would be a benefit because the other centers on the roster don't have same level of bulk. However, more often than not, Zizic is at a disadvantage because he doesn't move well laterally in space.
That said, if the Cavaliers are going to rely on Zizic to be the backup center until one of their big men returns, they should start considering bring center Channing Frye in instead. Though he was brought in for his positive impact in the locker room, Frye is a capable inside-out player on offense and has had spurts of solid defense when given playing time.
Of course, if the team is rebuilding, Zizic will continue to get the minutes. However, if the team wants a better chance at winning, Frye could be the better option as a backup center while the frontcourt corps works to get healthy.

NEO Sports Insiders Newsletter
Sign up to receive our NEOSI newsletter, and keep up to date with all the latest Cleveland sports news.